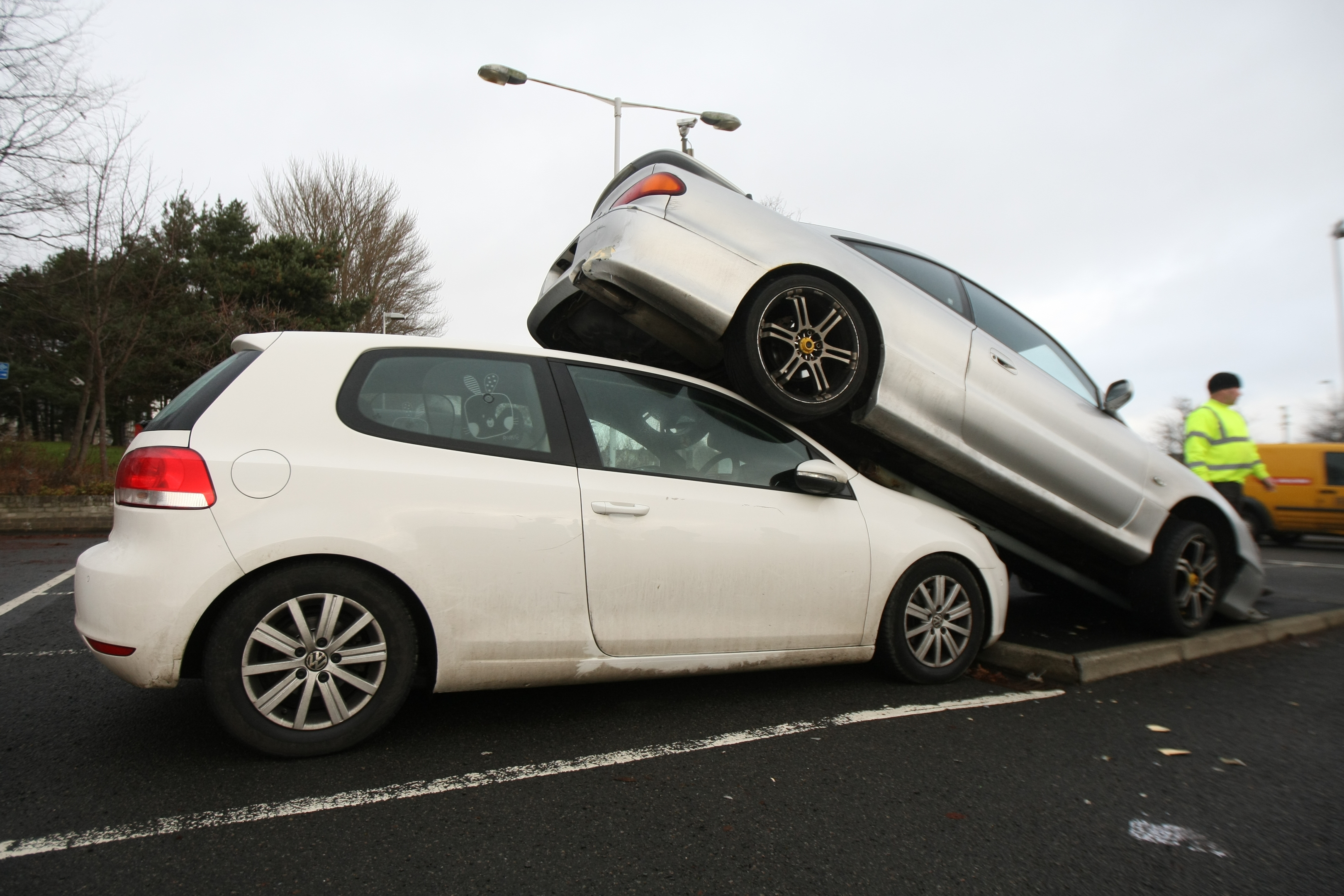 Parking attendants have been left dumbfounded by a Mazda MX-6 parked on top of a Volkswagen Golf at Kirkcaldy train station.
A leaflet asking the driver of the Mazda to contact Police Scotland was left under the windscreen, while a sign reading 'Parking out of bays is an offence' was toppled directly beside the scene.
Police have confirmed that nobody was injured and an investigation is under way.
As one of the few free remaining parking places in Kirkcaldy town centre, the railway station car park offers highly coveted space for commuters.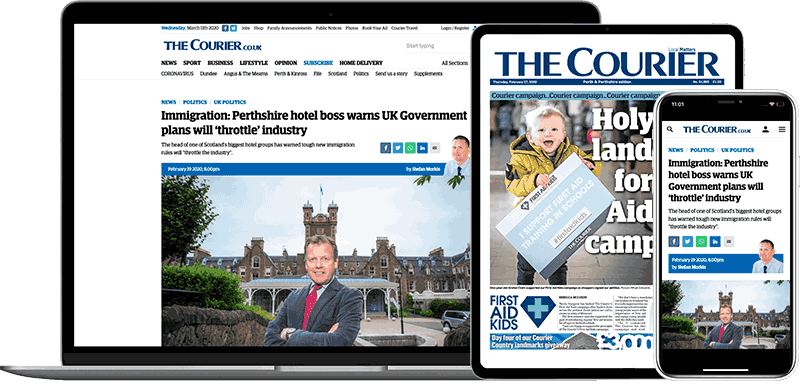 Help support quality local journalism … become a digital subscriber to The Courier
For as little as £5.99 a month you can access all of our content, including Premium articles.
Subscribe