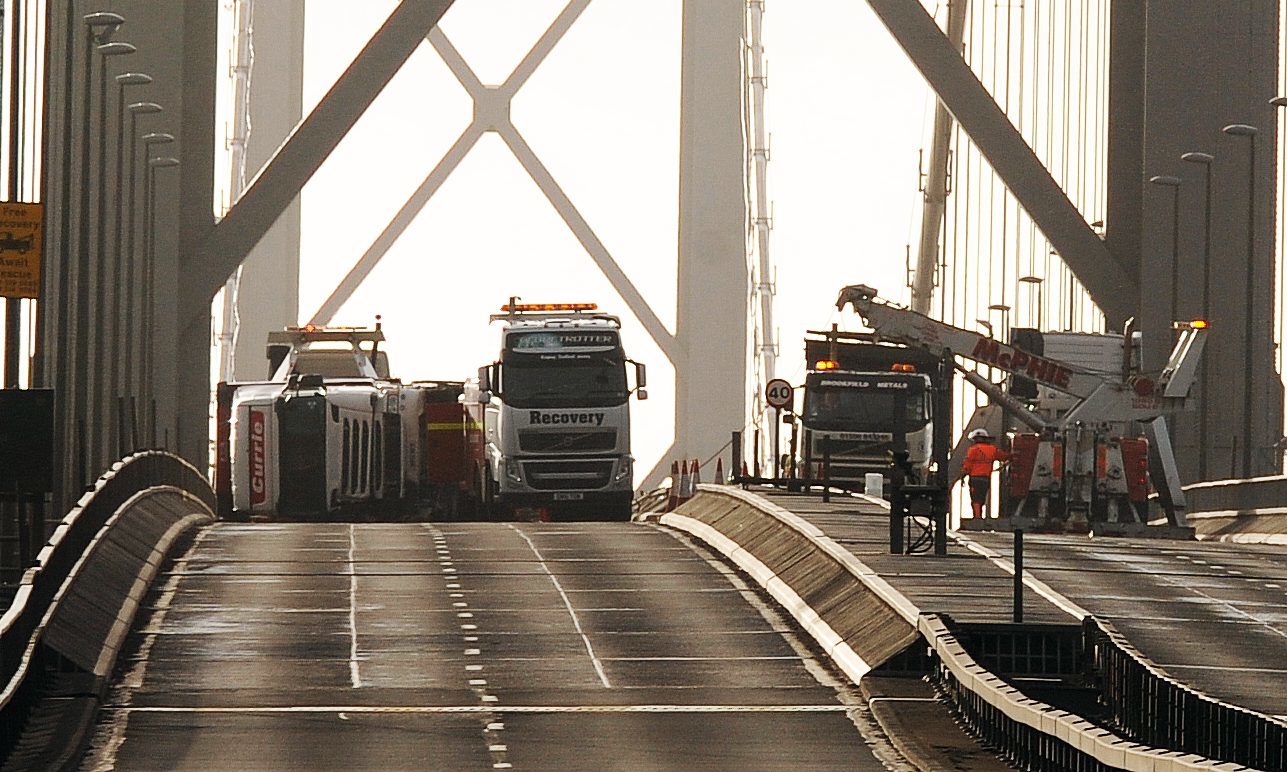 Two weeks ago I looked ahead to the opening of the Queensferry Crossing later this year and mused that it was a massive undertaking we should all marvel at here in Fife.
It is that. A huge project that will not only maintain and enhance a key transport link but should also open up other opportunities when the existing bridge becomes a designated public transport corridor.
However, wouldn't it be good if we could go back in time? A decade in fact – a simpler time when Steve Brookstein was number one in the charts and Donald Trump probably wasn't even entertaining the notion of entering the White House.
The reason I mention it is because 10 years ago saw the publication of the Forth Replacement Crossing study, which did exactly what it said on the tin and examined various options.
And while I, like many, have warmly welcomed the brand spanking new bridge that we're all about to enjoy, what I've never quite been able to fully grasp is why a tunnel has not been properly pursued.
The new bridge will be fitted with a wind shield and should, theoretically, put a stop to drivers in high-sided vehicles – as we saw earlier this week – playing Russian roulette with their own lives and the transport plans of thousands of others by ignoring warning signs in high winds.
But I've long thought that a tunnel would take the elements out of the equation altogether, and it would surely be far easier to maintain in the long-run.
It's not a new idea and apparently there were various plans to build an underwater link mooted in the 18th and 19th centuries, but none got off the ground.
In 1954, plans for a £5.3 million Forth Tube gained support but they were rejected in favour of the Forth Road Bridge, although a tunnel for miners was actually completed 10 years later – albeit that it has long since closed and been sealed.
Indeed, a tunnel was an option considered 10 years ago, but the FRC study concluded that a bridge would be significantly cheaper – paving the way for the Queensferry Crossing.
You just wonder though, what if?
The tunnel plan back then focused on an immersed tube tunnel across the Firth of Forth between Abercorn Point and Rosyth Dockyard, with experts suggesting it would take an estimated five-and-a-half years to construct and cost an estimated £2.1 billion.
But why stop at that part of west Fife? Why not look at points further east along the coasts, potentially alleviating the bottleneck and opening up the prospect of new road and rail links?
Money's obviously been the be all and end all, but a little bit of blue sky thinking outside of the box wouldn't go amiss sometimes.
Still, what's done is done.
And I suppose if we're wishing for time travel, I'm guessing the driver of that lorry last week wouldn't mind a quick trip back to think again, saving us all the hassle.