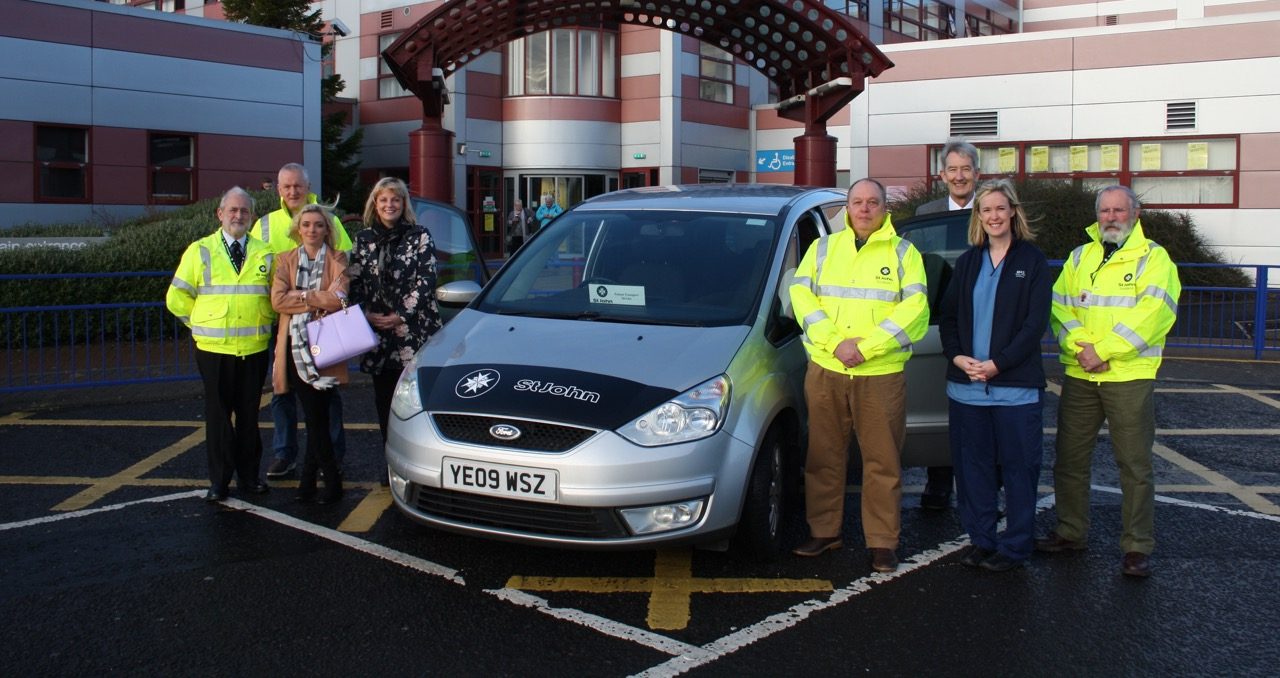 A new volunteer-led patient transport service has been launched in Fife.
St John Scotland has confirmed it will transport patients who require dialysis treatment to and from their appointments at the renal clinic in Dunfermline's Queen Margaret Hospital following referrals.
Completely run by volunteers, the service is seen as critical in ensuring that patients can arrive safely and on time for their all-important dialysis appointments, which can sometimes last for up to five hours.
St John Scotland has provided patient transport services to the NHS in other areas of Scotland for nearly 20 years, and already runs in Angus, Dundee, Perth and Kinross and Dumfries and Galloway.
However, the new service for Fife should help meet the demand for patient transport across the region, and has been warmly welcomed by those involved.
Helen Wright, NHS Fife's director of nursing, explained: "NHS Fife prides itself on offering patients the best possible care and this is about more than just providing the most effective treatments — it is about making the whole patient experience as easy as we possibly can.
"Our partnership with St John Scotland will support us in this aim, and will make the process of receiving dialysis treatment much easier for those patients who need it most.
"I look forward to seeing patients in Fife reap the benefits of this new service."
The initial patient transport team in Fife consists of volunteer drivers Roland Robertson, Chris Cooke, Andrew Playle and driver assistant 18-year old Caitlyn Dudgeon, but the St John Scotland team in Fife are keen to bring on more volunteer drivers as the scheme progresses.
Across Scotland, the service currently transports around 150 people annually, with over 500 patient journeys each year, covering more than 40,000 miles.
All passengers are referred to St John Scotland's patient transport teams by the Scottish Ambulance Service or NHS clinic, and volunteer drivers collect passengers from their homes at a pre-arranged time, taking them to the clinic and returning them home after the treatment.
Lawson Rennie, of the St John Scotland Fife committee, said: "We are delighted to roll out this patient transport service to patients who require dialysis in Fife.
"Dialysis is a lifesaving treatment, and patients must attend hospital several times a week for many hours at a time.
"Getting to and from hospital can be challenging and expensive, but we hope that our completely free, volunteer-led service will alleviate some pressure.
"We are keen to recruit more volunteer drivers to the scheme, and would encourage anyone who is interested to contact us."
Anyone interested in becoming a patient transport volunteer driver in Fife, who is between the ages of 25 and 70 and holds a full driving licence, can contact the organisation via email at info@stjohnscotland.org.uk.