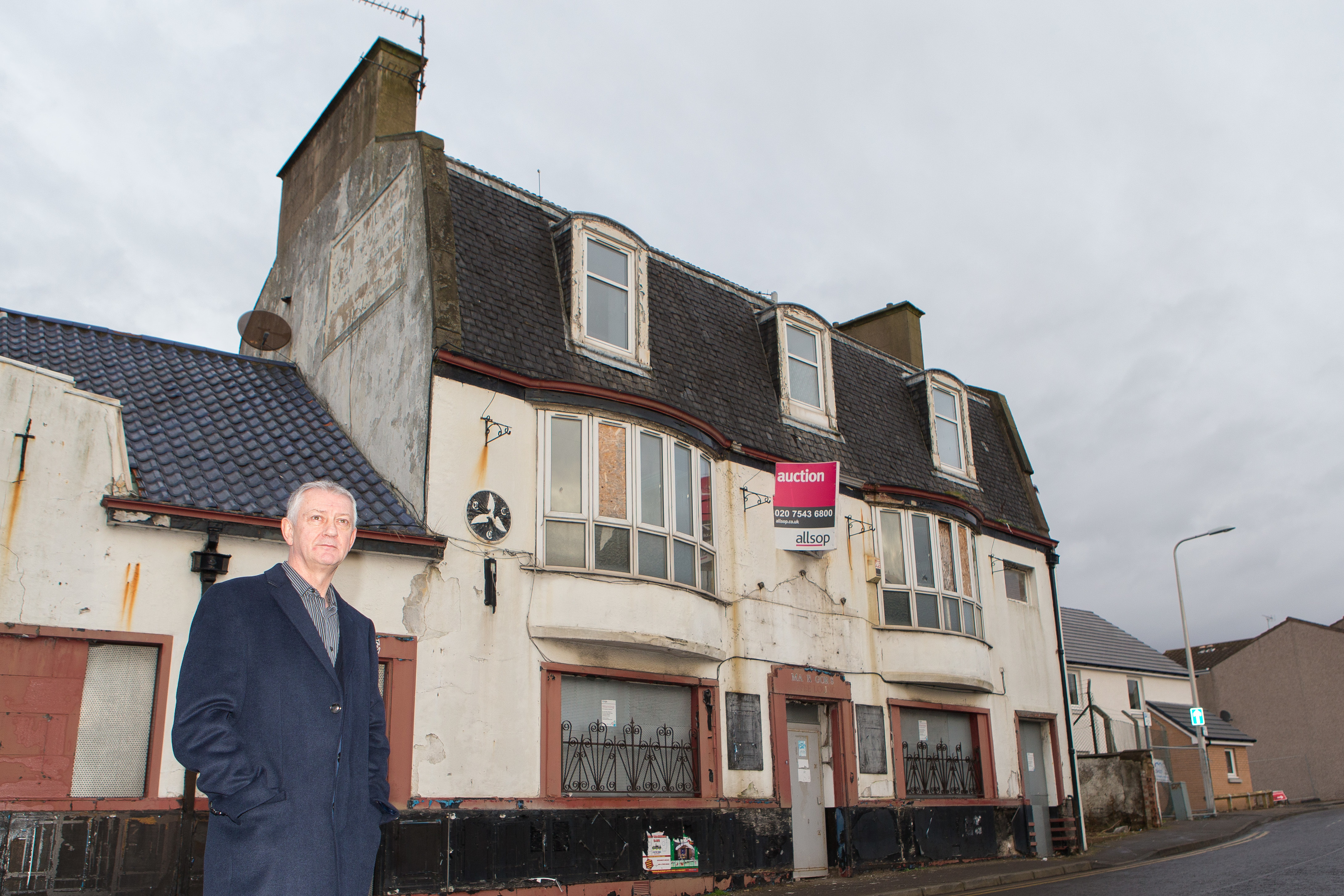 Pub giant JD Wetherspoon has ditched plans to open in Leven, claiming the town is too small.
The chain is putting the derelict Threeways Inn back on the market in what has been branded a scandalous decision by one local councillor.
Tom Adams, chair of Fife Council's Levenmouth area committee, said Leven had been dealt a double blow following the Clydesdale Bank's shock closure announcement last week.
"It's a massive disappointment and I don't believe it's because Leven is too small," he said.
"There must be some other reason."
The Wetherspoon revelation came as councillors prepare to discuss a £1 million proposal to regenerate Leven's tired Shorehead area in a bid to kick-start the ailing local economy.
The pub plan had been regarded as a key part of that, with the prominent run-down building at the entrance to the town due to be demolished to make way for the new bar and restaurant.
The Threeways Inn on the corner of North Street has lain empty since 2008 but the Wetherspoon purchase almost two years ago sparked hopes of more people being attracted into Leven, particularly at night.
The initial plan was to renovate the unsightly inn but last year councillors approved a planning application to demolish it.
It is due to go back up for auction next month.
Mr Adams said: "This is a blow to the night time economy.
"It would have brought people in at night and given the whole economy a boost."
He added: "It's a massive disappointment when you consider the money we're spending on the Shorehead.
"We have the Clydesdale Bank moving out as well so it's a double blow."
Wetherspoon denied speculation their decision had anything to do with local businessman Lee Murray's plan to open a pub in the same street.
A spokesman said that would have made no difference to Wetherspoon.
"The company has made a commercial decision that the town is too small for one of its pubs," he said.
"It was simply the case of looking at the town again and realising it wouldn't work for Wetherspoon."