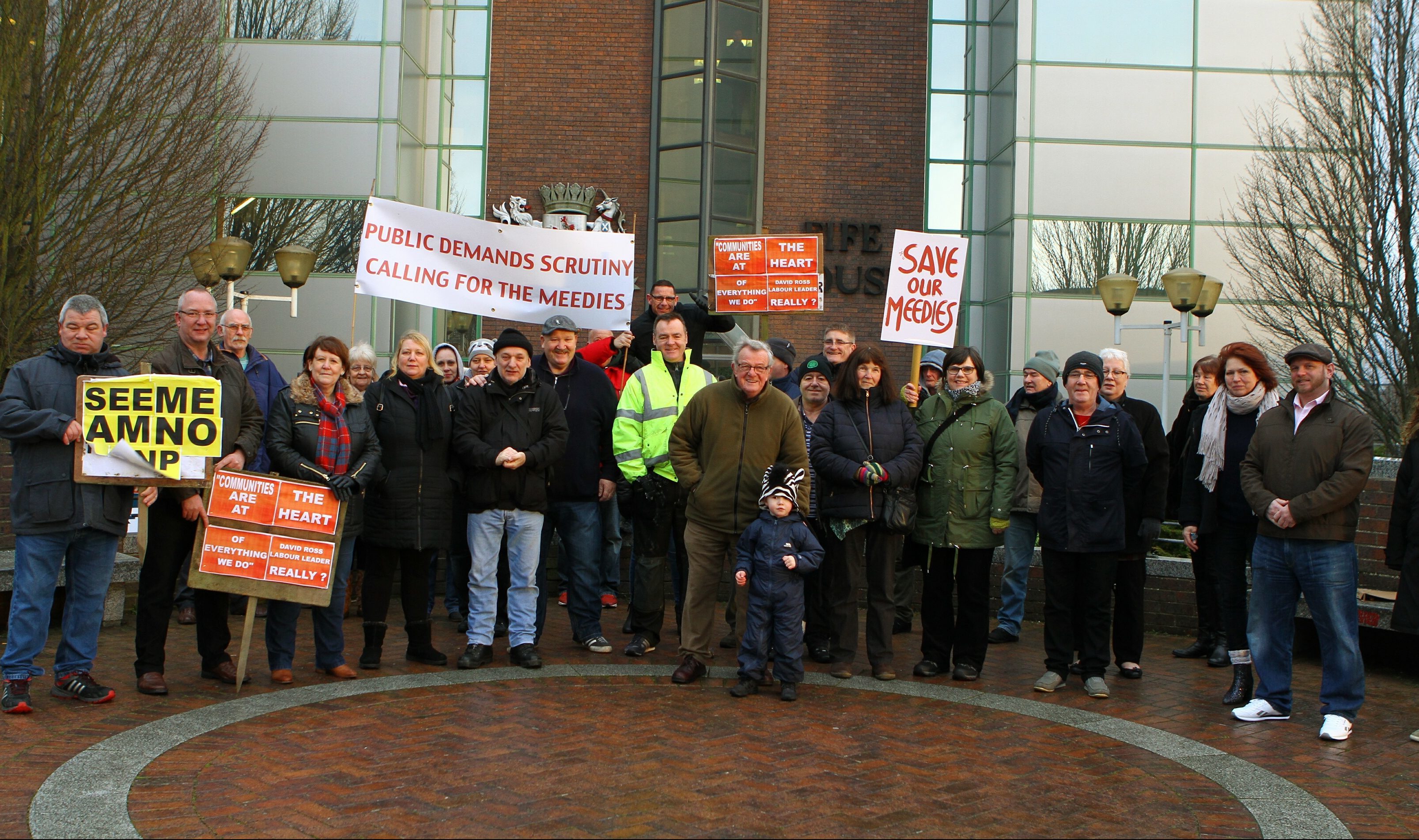 A new  £1.8 million visitor centre and pavilion for Lochore Meadows Country Park will go ahead as planned, despite discontent over its design, size, and concerns over community consultation.
Fife Council's executive committee voted to award the contract for the development at their meeting in Glenrothes on Tuesday – just hours after protesters outside Fife House urged elected members to put the development on hold.
The green light came as members of the Lochore Meadows Panel appealed to councillors to stop the visitor centre element of the project, suggesting that local opposition against the plans in their current form had not been taken into account.
However, the local authority is to press on with both buildings after a report to the committee warned that delays could increase the costs of the project by more than £300,000, including the loss of an £83,000 grant from sportscotland for the clubhouse.
Council leader David Ross conceded that the consultation carried out "could have been better" but urged the committee to approve the blueprint.
His motion, which was passed with 10 votes, also prevents the issue from being called-in for further scrutiny, although the matter will be referred to the relevant scrutiny committee to "learn any lessons" from the episode.
"This is a significant £1.8 million investment in the park and I think throwing it up in the air is the wrong thing to do," he concluded.
Grant Ward, head of area services, told councillors no objections had been received after the Lochore Meadows Advisory Board approved the approach taken in January 2015, and during the planning process in summer 2016.
He went on to say that concerns were then first raised by Benarty Community Forum in October.
"With hindsight, there were elements of the consultation we could have done better but substantively it's been a good consultation," he noted.
Mr Ward added that talks were ongoing with sportscotland in the hope that there could yet be a degree of "flexibility" over the £83,000 grant, which was said to be at risk if the project was not substantially completed by the end of February.
An SNP amendment by Councillor Ann Bain, which attracted six votes, called for the clubhouse/pavilion contract to be awarded, for the current visitor centre to be reinstated and the new visitor centre project to be put on hold, and for plans for a dedicated cycle track at Glencraig to also be paused pending further consultation.
Her colleague Neale Hanvey added: "It's absolutely clear to me that mistakes have been made throughout this process and it's not been as transparent as it could have been.
"This is the perfect opportunity not to press ahead with something that could be the wrong fit."
However, Mrs Bain's amendment was criticised by Labour councillors for trying to conflate the Lochore Meadows issue and the Glencraig cycle plan, with Neil Crooks suggesting it had been a "party political stunt".
Conservative councillor Dave Dempsey's amendment calling for the visitor centre issue to be referred to scrutiny committee for further consideration was also voted down.
Prior to the meeting, Tom Kinnaird, from the Lochore Meadows Panel, said locals were angry about the lack of consultation carried out.
"They've opted to go down this route, use the original £1 million that was left by Alex Rowley three years ago, and build something with that limited pot," he said.
"Obviously what we'll now get for that money has shrunk significantly into this eyesore, carbuncle of a building."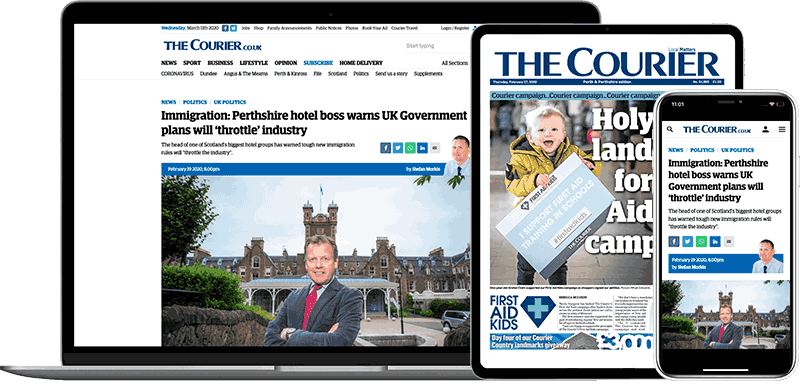 Help support quality local journalism … become a digital subscriber to The Courier
For as little as £5.99 a month you can access all of our content, including Premium articles.
Subscribe