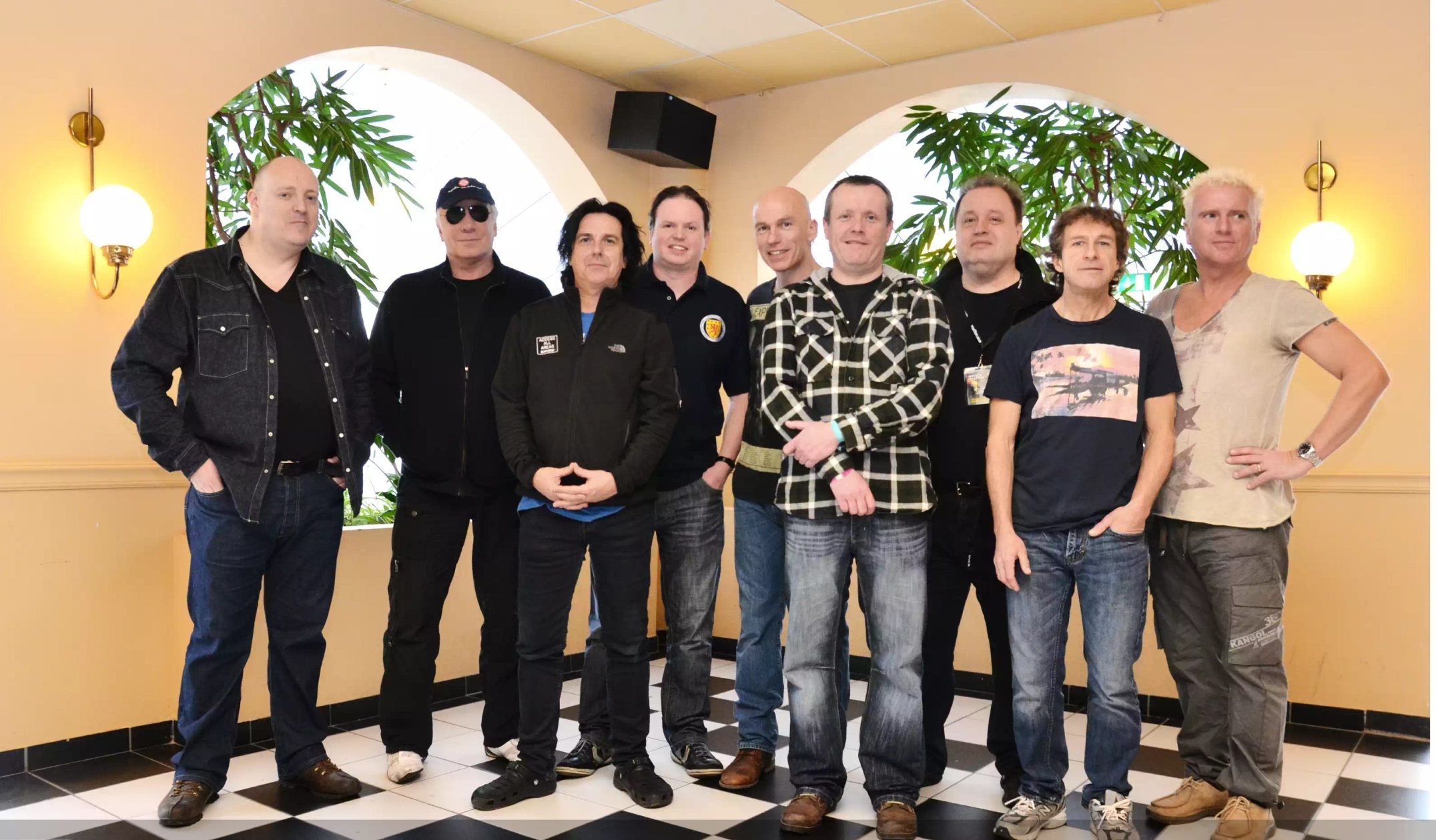 A Fife survivor of a rare cancer has had the backing of rock band Marillion after launching an awareness campaign.
Superfan Kevin O'Neil, who has seen the band more than 70 times, was lost for words after the prog legends supported One in Fifteen.
Mr O'Neil, 47, set up One of Fifteen in an attempt to make contact with the other 14 people in the world with the condition which nearly killed him.
In 2015 he had a 10lb tumour removed from his back after a rare complication of myopericytoma, which causes benign tumours, resulted in a malignant growth.
Marillion gave their support to Mr O'Neil's campaign after the Inverkeithing father of three got in touch.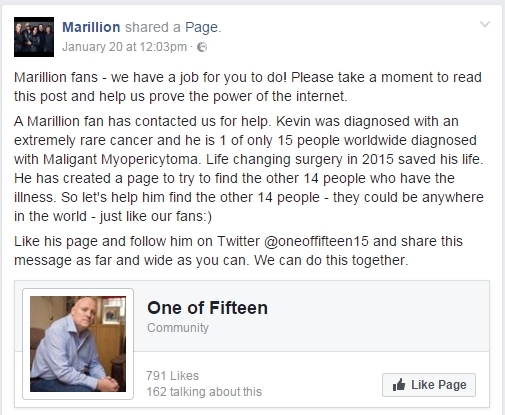 The band posted on its Facebook site: "Marillion fans – we have a job for you to do! Please take a moment to read this post and help us prove the power of the internet.
"A Marillion fan has contacted us for help. Kevin was diagnosed with an extremely rare cancer and he is 1 of only 15 people worldwide diagnosed with maligant myopericytoma.
"Life changing surgery in 2015 saved his life.
"He has created a page to try to find the other 14 people who have the illness. So let's help him find the other 14 people – they could be anywhere in the world, just like our fans.
"Like his page and follow him on Twitter @oneoffifteen15 and share this message as far and wide as you can. We can do this together."
Mr O'Neil, who has been a Marillion fan since he was 12, got to meet the band three years ago.
And he said they even sent him a get well soon card during his cancer treatment.
"The first time I saw them live was in April 1983 at the Edinburgh Playhouse," he said.
"I was 13 at the time of that gig and I was completely hooked. Over the years I've seen them 70 odd times and still follow to this day.
"When I was going through intensive radiotherapy treatments at the Edinburgh Cancer Centre I received a get well soon card from them. This was completely unexpected and it cheered me up when I going through a really bad time in my life.
This photo was taken on 27th September 2015, this is the last photo I have of the tumour before I had surgery on 7th October 2015. This got even bigger before I went under the knife.

Posted by One of Fifteen on Tuesday, 10 January 2017
"Then when I found out that they are supporting One of Fifteen on their Facebook page and at their website, I was really chuffed.
"I really can't put into words how I really felt and I am so grateful for them doing this for me."