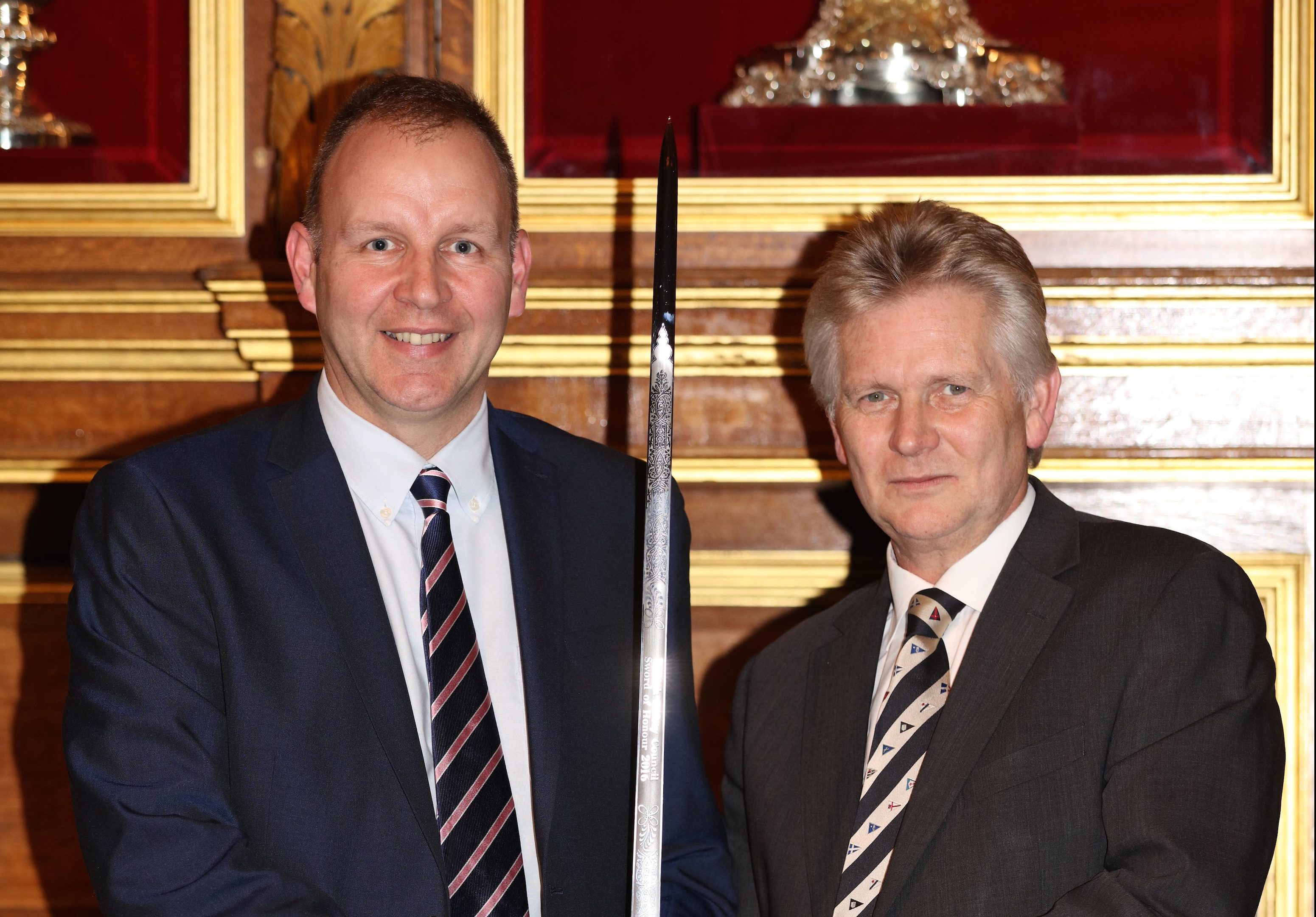 Babcock International Group has been presented with a prestigious Sword of Honour award as a "beacon of excellence" for safety at its Rosyth yard.
Representatives from Babcock Rosyth picked up the accolade, the 10th Sword of Honour the Fife site has received since 2003, from the British Safety Council for the "exemplary management" of health and safety risks.
Babcock International Group is one of only 64 organisations worldwide which has achieved the award.
To compete for the title, an organisation first has to achieve the maximum five stars in the British Safety Council's health and safety management audit scheme.
It also has to show an independent panel of experts excellence in health and safety management throughout the business, from the shop floor to the boardroom.
Ian Donnelly, Managing Director of Babcock International Group's Rosyth site, said: "At Babcock, health and safety is of paramount importance and we are committed to ensuring all our employees go home safe every day.
"This award marks our 10th Sword of Honour since 2003 which is a remarkable achievement and testament to the dedication of our health and safety team."
Raymond Duguid, trade union chairman at Babcock Rosyth, added unions were delighted that Babcock and the workforce have once again been recognised with the prestigious honour.
"Safety is, and has always been, at the top of the trade union agenda at Rosyth, where every employee is empowered to ensure all tasks undertaken on site are carried out in a safe manner."
Congratulating the firm on its award, British Safety Council chairwoman Lynda Armstrong said: "The Sword of Honour represents the most prestigious award for the management of health and safety.
"The winners of the Sword of Honour are beacons of excellence in their sector and they should be extremely proud of their achievement.
"It takes many years of hard work and commitment to reach this level of performance and we are delighted that we can celebrate their success together."
The council's chief executive Mike Robinson said leadership was key in achieving excellence.
"The winners of the Sword of Honour award are exemplars of best practice and all have inspirational stories to tell about their journey toward achieving these accolades.
"These stories will inspire other organisations to follow their lead and move all employers towards our vision that no one should be injured or made ill at work."