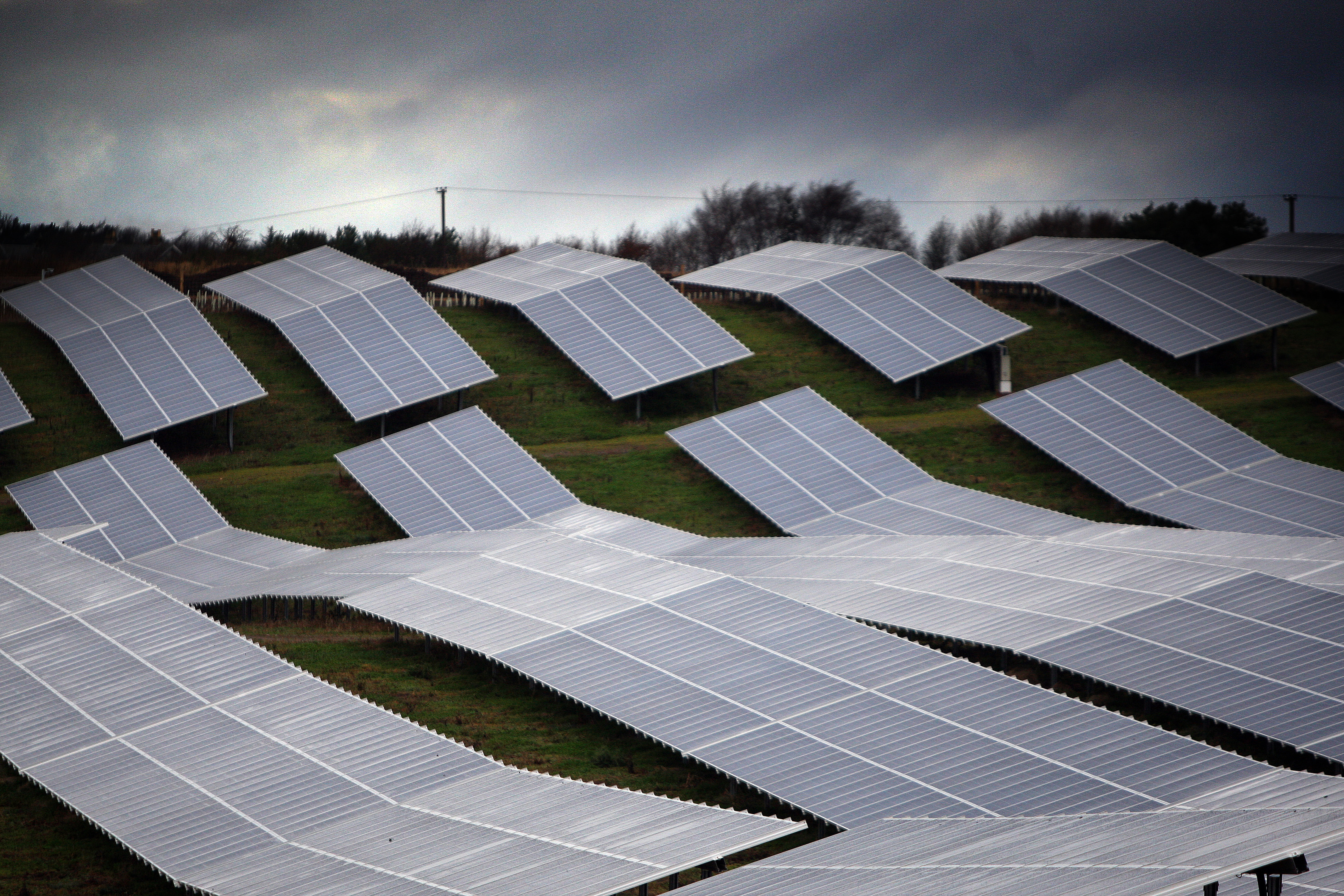 A solar farm near Tayport could lose government subsidy after councillors delayed giving the green light for its connection to the grid, it has been claimed.
Around 5,000 panels are to be installed west of Kirkton Barns Farm but developer Sel PV 03 warned that unless the go-ahead was given on Wednesday to lay an underground cable connecting the site to a substation at Pickletillum it would lose the subsidy.
Although it approved the laying of a cable for another solar farm at Cameron, members of Fife Council's north-east Fife area committee deferred determination of the Kirkton Barns planning application due to a legal challenge to information in the firm's land ownership certificate.
There was also criticism from Tay Bridgehead councillor Tim Brett of what he said was poor consultation over the scheme and a failure to offer a community benefit payment.
He said: "This particular developer has not adequately consulted with the community. A whole series of questions were asked and no answers given.
"The community does not understand why it is being treated differently to others."
Financial contributions such as those offered to nearby Wormit, where a solar farm has been built by another company, were usual for such developments, he said.
He said: "We have not had an offer for this particular development. This has caused considerable concern to the residents who live along this particular route.
"Some form of contribution would go some way to hopefully putting right the problems that might occur."
A joint letter of objection from several residents of Kirkton Barns said there was no demonstrated benefit to the community who would suffer the inconvenience of having cables laid along the Q3 road while the applicant would gain substantially.
Planning permission was given for the solar farm itself in 2015 to Green Power Consultants.
Planner Ewen Campbell said: "The proposal for an underground cable would not have a long term impact in the community or wider environment.
"It would not be appropriate to insist on a contribution in this instance."
The five-megawatt solar farm south of Cameron Reservoir will be connected to a substation in St Andrews.