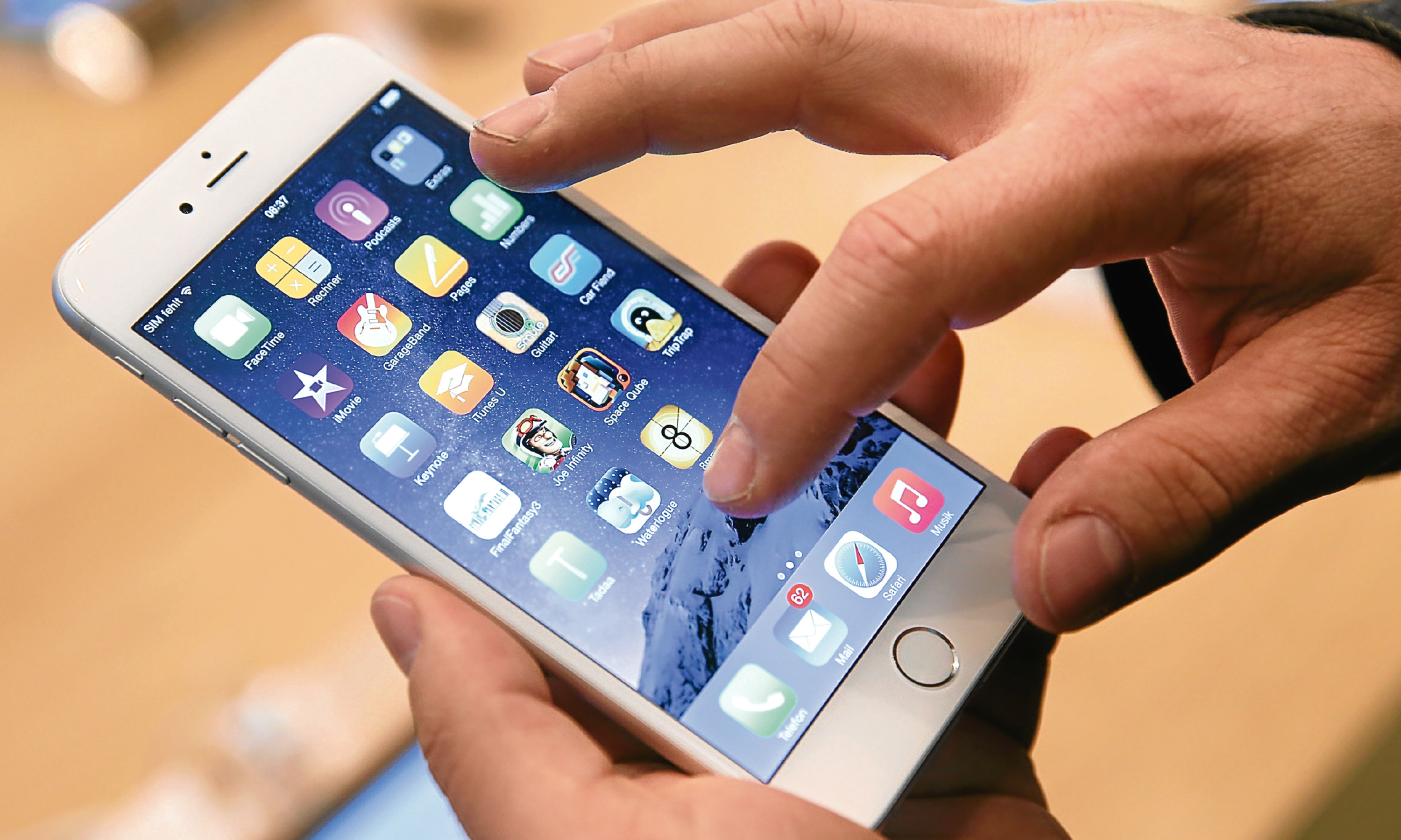 Mobile phones are too expensive for schools to confiscate from unruly pupils, a Fife headteacher has claimed.
Alan Pithie, head at Auchmuty High School in Glenrothes, said that the risk of losing or damaging expensive mobile phones has made it too risky for teachers to remove them from disruptive students.
He was addressing town councillors, several who expressed concern over the what was claimed to be a prolific use of mobile phones by pupils in class.
Asked what was being done to address the situation, Mr Pithie said that as well as potential liability issues, pupil safety could be compromised if phones were confiscated.
"It's a thorny issue," he said.
"Our policy is that teachers should not remove phones because if that goes missing that costs £500.
"There are massive security issues as well.
"If a parent tries to contact a child and they have forgotten to collect their phone then they are extremely vulnerable.
"Technology is with us and it is a terrible nuisance if a child gets a phone out in class.
"We have got to be sympathetic that we are in a technological age and it is here to stay.
"We have got to teach sensible use, but there is a real danger of confiscating phones."
Fife Council has confirmed that mobile phone policy is determined by individual schools, however, Glenrothes councillor Kay Morrison said that she was alarmed by anecdotal use of mobile phones by pupils, adding: "I have the impression that more class time is being taken up dealing with mobile phones."
Elsewhere, Angus Council confirmed that pupils would have phones confiscated if used in class, a policy replicated by Dundee City Council.
Perth and Kinross Council, meanwhile, mirrors Fife's policy of rules being set on a school-by-school basis.
Mid Scotland and Fife MSP Claire Baker said that while technology had its benefits, a suitable solution must be found to ensure that classes were not disrupted by mobile phones.
She said: "Whilst I appreciate that pupils having mobile phones can offer comfort to parents they can also provide distractions, with social media available at the touch of a button.
"Schools are places of learning and teachers should expect the attention of pupils throughout the course of their lessons.
"Teachers, pupils, and parents, must work together to ensure mobile phones do not provide distractions in our schools throughout Fife."