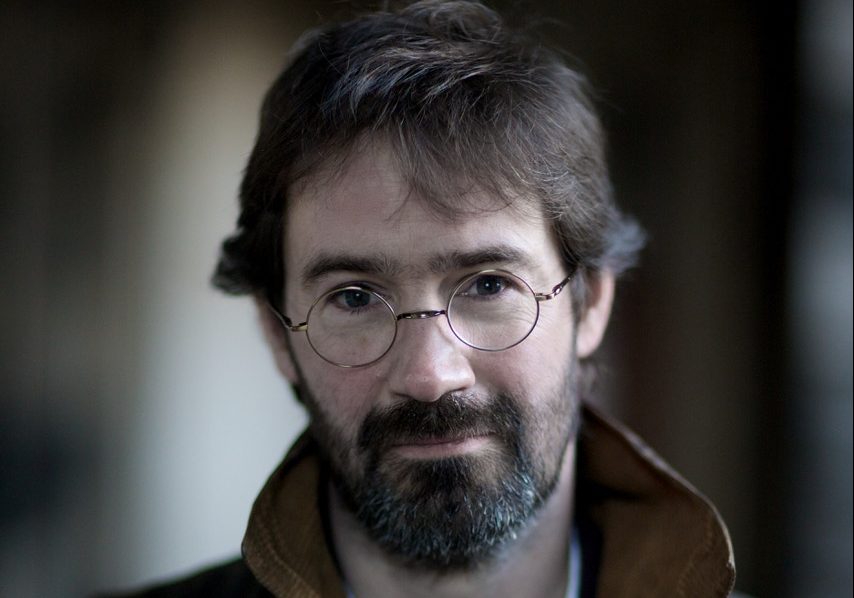 Fife farmer turned crime writer James Oswald is the only Scot named in this year's prestigious CWA Dagger in the Library award.
The accolade is all the more sweet for the Newburgh writer as he has spoken out against the threat to libraries and staff from budget cuts.
Previous winners, nominated by staff working in 175 libraries the length and breadth of the UK and Ireland, include Alexander McCall Smith and Stuart MacBride.
Oswald has been nominated for his seventh Inspector McLean novel, Written In Bones, which is due for official release in Edinburgh on February 23.
Nominations also take account a writer's wider body of work, based on their popularity with library users.
Oswald was Britain's biggest selling debut crime writer in 2013 with Natural Causes, a book which was previously rejected by all the leading UK publishers.
Since then, his Detective Inspector McLean mysteries have landed him a string of awards and have been translated into 20 languages.
The writer and farmer is delighted to be named among the 10 finalists, which have been whittled down from an initial list of 110 authors.
He also felt grateful to the public library staff who have supported him, believing they provide an irreplaceable service and benefit to communities across the UK.
"I am thrilled to have been nominated for this year's CWA Dagger in the Library Award.
"Unlike other Daggers, this is picked by librarians themselves, and is for a body of work.
"To have been nominated by them is very special.
"I love libraries, and some of my most memorable book events have been talking to reading groups in libraries across Scotland and beyond.
"The threat to library services is very real, with budgets being cut and libraries closed all over the country.
"It's heartening to see that, despite that, there is still such enthusiasm for books out there."
Current holder of the award, which will be judged in the summer, is London-born author, Elly Griffiths, writer of the Dr Ruth Galloway forensic archaeology mysteries.