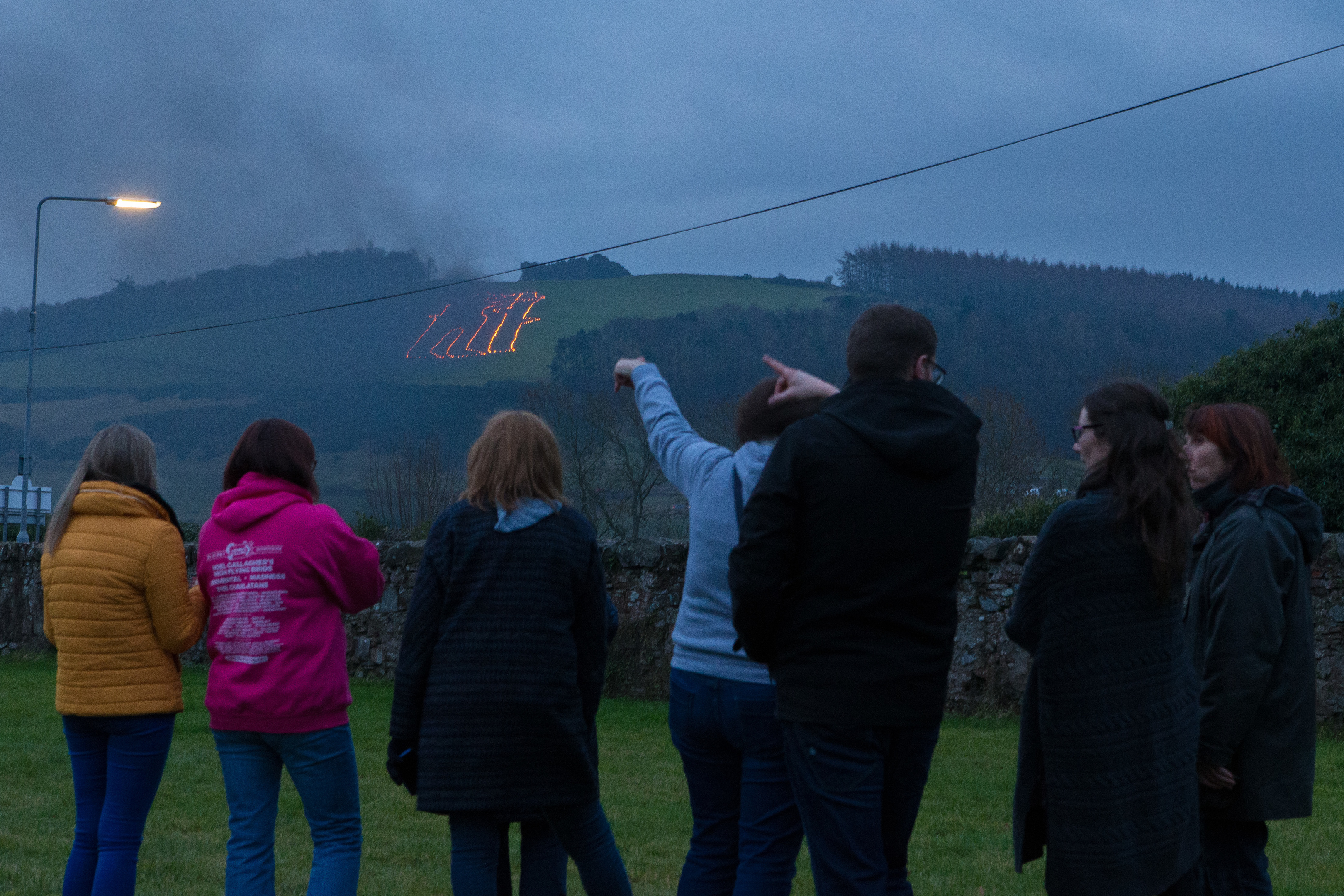 A milestone celebration for a distillery under creation at Lindores Abbey turned into a memorial when one of the key players in the project died.
Lindores Abbey Distillery's topping out was called off at the 11th hour when news emerged that whisky consultant Dr Jim Swan had passed away.
However, the planned burning of the nearby Lindores Bear hillside carving went ahead in honour of his contribution and to mark 750 years of Newburgh being made a royal burgh.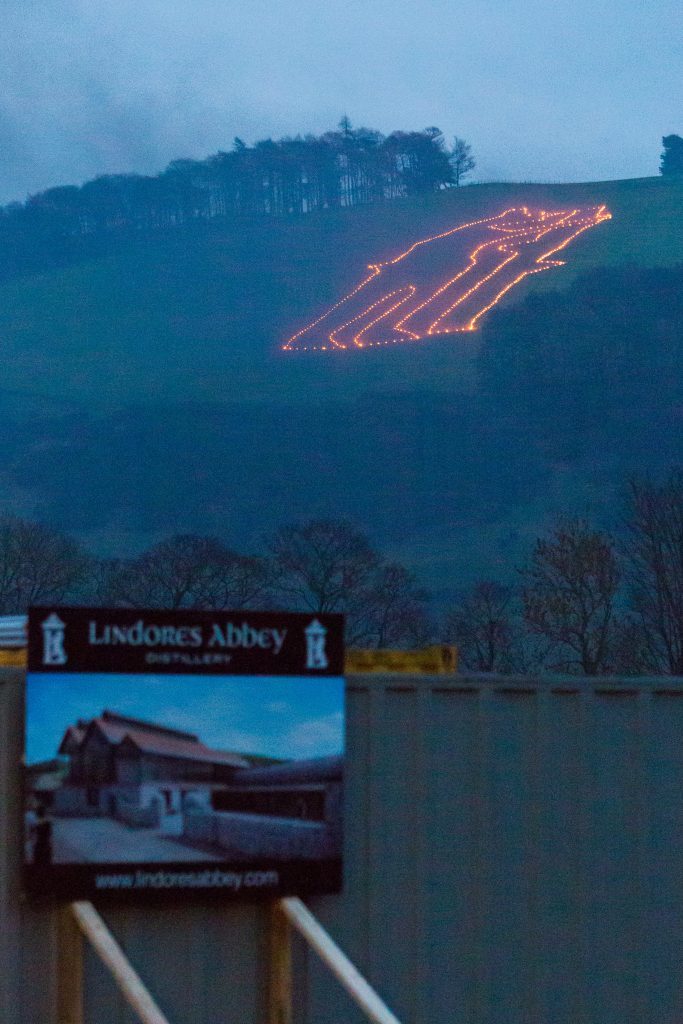 The £10 million distillery and visitor centre in the grounds of the 12th Century abbey, regarded as the spiritual home of Scotch whisky, is due to open in August.
The topping out ceremony on Wednesday afternoon was to recognise completion of the highest part of the building, and the bear image, a local landmark, was to be lit as a finale to proceedings.
Dr Swan, who had consulted on whisky production for distilleries around the world, passed away suddenly on Tuesday at his home in Edinburgh.
Abbey and distillery owner Drew McKenzie Smith said: "We are immensely saddened by the passing of our great friend and champion, Dr James Swan.
"Jim's passion for the return of Scotch whisky to Lindores Abbey was infectious, and his counsel to us as distillery founders inspirational.
"We worked together for 20 years, taking the vision for this special whisky landmark from a dream to a reality.
"We will forever be indebted to Jim's contribution to the life of Lindores Abbey Distillery.
"Our thoughts are with Jim's family, friends, and the Scotch whisky community across the globe, as we mourn this immense loss."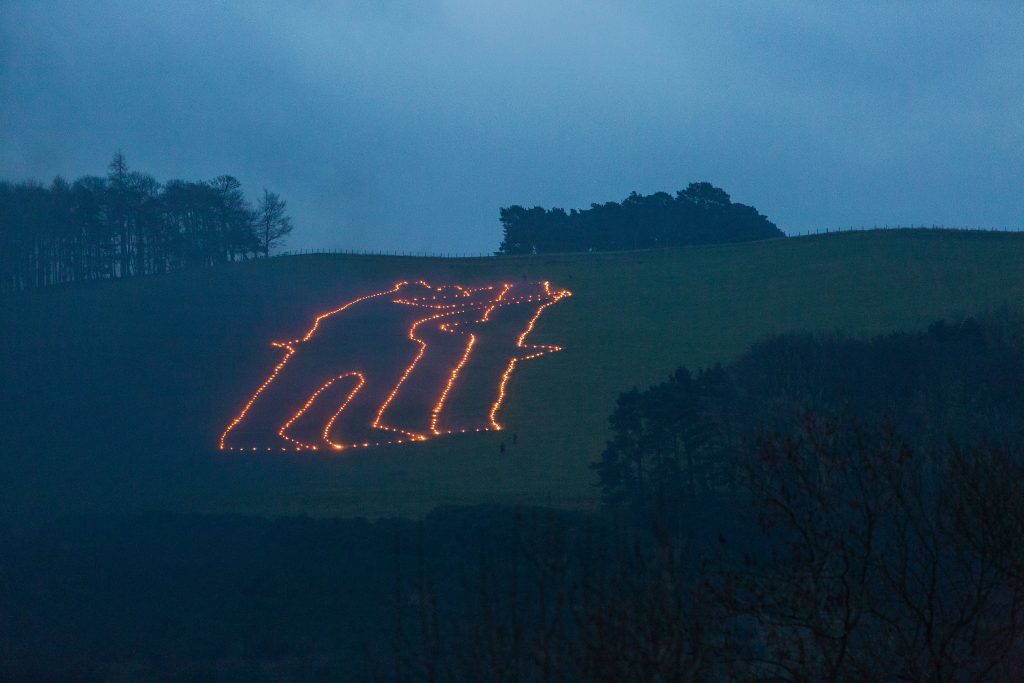 Lindores Abbey Distillery is expected to attract around 30,000 visitors a year.
It will make whisky from specially planted fruit and barley from the original abbey fields and water from the Holy Burn, which was dug by the abbey's monks to make whisky.
It was at the abbey in 1494 that Friar John Corr made the first recorded whisky in Scotland for King James IV.
The image of a bear and staff ploughed into Park Hill near the abbey is ignited on special occasions, the last time being several years ago for a family wedding, and when the distillery opens it will become an annual event.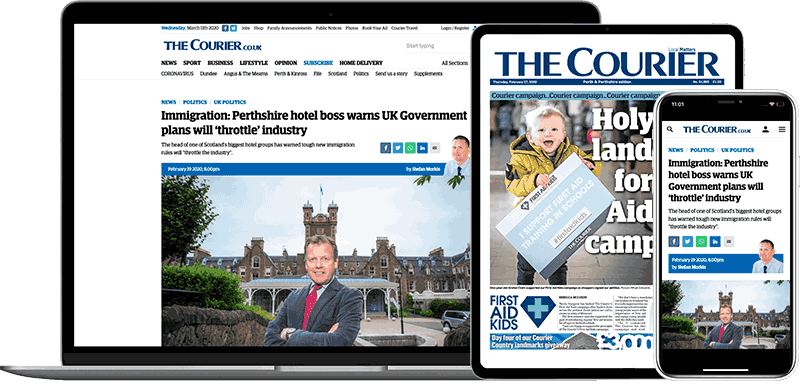 Help support quality local journalism … become a digital subscriber to The Courier
For as little as £5.99 a month you can access all of our content, including Premium articles.
Subscribe