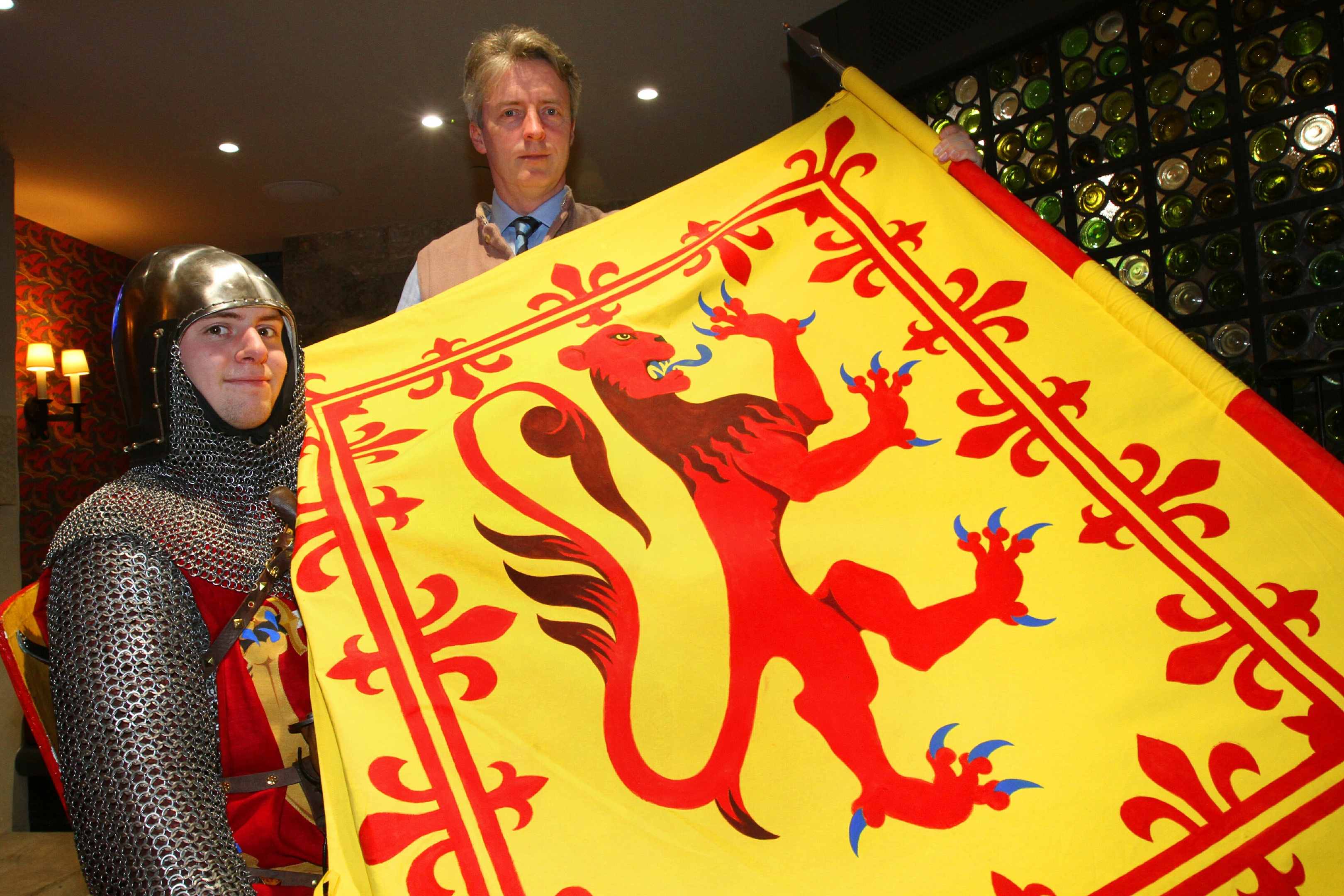 Heraldry of the traditional Kate Kennedy procession has been officially recognised as the event was granted its own coat of arms.
Lord Lyon King of Arms of the Court of the Lord Lyon – the heraldic authority of Scotland – presented the arms to members of the Kate Kennedy Club.
The presentation was one of three made during a gathering of the club which organises the annual parade in April celebrating the history of St Andrews University and Scotland.
A heraldic flag for key character King Robert the Bruce was handed over by a representative of Lord Dundee and the Erskines of Cambo presented the Tabard of Arms for a new procession character, Sir Charles Erskine of Cambo.
Club spokesman Owain Morton said it was a rigorous process for a coat of arms to be authorised.
He said: "The award of the coat of arms is very important; it gives us an official emblem.
"It recognises the continual growth of the procession, 91 years since its inception."
The Kate Kennedy Club is a charity run by university students which raises funds for good causes and does voluntary work.
However, it is best known for the procession which attracts thousands of spectators.
People line the streets of St Andrews to watch a parade of students and staff dressed up as more than 100 characters from the history of the town and Scotland.
Central to the event is the character of Lady Katharine Kennedy, the widely adored niece of St Salvator's College founder Bishop Kennedy who the procession is named after.
Also portrayed are John Knox, Mary Queen of Scots, Archbishop Sharp and the highwaymen who murdered him and former rectors Rudyard Kipling and John Cleese.
The Kate Kennedy Club was formed in 1926 by two students with the help of then-principal Sir James Colquhoun and its 90th anniversary was celebrated at last year's procession.
It revived the pageant, which has its roots in the mid-19th Century and was once outlawed by university authorities for being too rowdy.