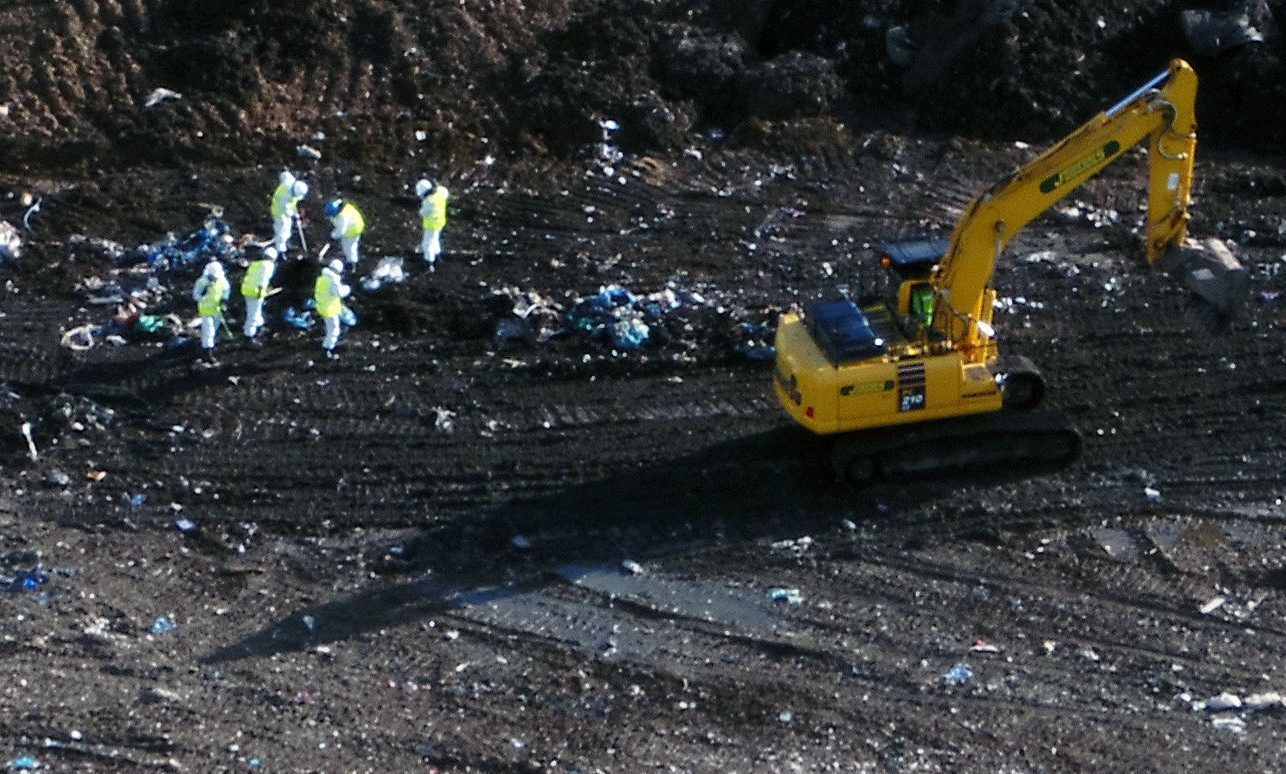 The mother of missing RAF gunner Corrie McKeague has said she expects his body to be found in a landfill site after it emerged a bin lorry weighed more than originally thought.
Police had originally said the weight of the vehicle's load was just 11kg,
apparently ruling out the possibility that the 23-year-old could be inside.
However, it has now emerged that the true weight was more than 100kg.
Posting online, Corrie's mother Nicola Urquhart said: "The weight of the bin that was lifted the night Corrie went missing has been incorrect and the true weight is over 100kg. This can really devastatingly only mean one thing.
"I can only pray that Corrie is found quickly and that we are able to get answers as to how this could have happened.
"Please can I ask everyone on here to try really hard not to speculate just now. Each second waiting to find Corrie is torture enough."
Corrie, who is originally from Dunfermline, was last seen on CCTV entering an area of Bury St Edmonds, known as the "horseshoe", on September 24.
Suffolk police originally investigated the vehicle's weight after it was spotted entering the same area.
A 26-year-old man arrested earlier this week on suspicion of attempting to pervert the course of justice as part of the continuing investigation has been told he will face no further action.
The man was arrested on Wednesday after police discovered the discrepancy in the vehicle's weight and police moved to secure any potential evidence.
However, following further work and the interviewing of a second man under caution, detectives now believe there was no attempt to hide information.
Detective Superintendent Katie Elliott said the ongoing search of a landfill site in Milton, near Cambridge, was now a priority.
She said: "Our extensive work around CCTV to see if Corrie could have left the Brentgovel Street area and the vast number of other inquiries we have been making have been crucial to getting us to this point.
"We have had to be methodical and systematic in our approach to ensure we were not ruling out the line of inquiry that may give us the answers.
"The search of the landfill is a huge undertaking, and still may not provide the answer as to what happened, but now, with new information uncovered by the officers working on the case, this is the priority."