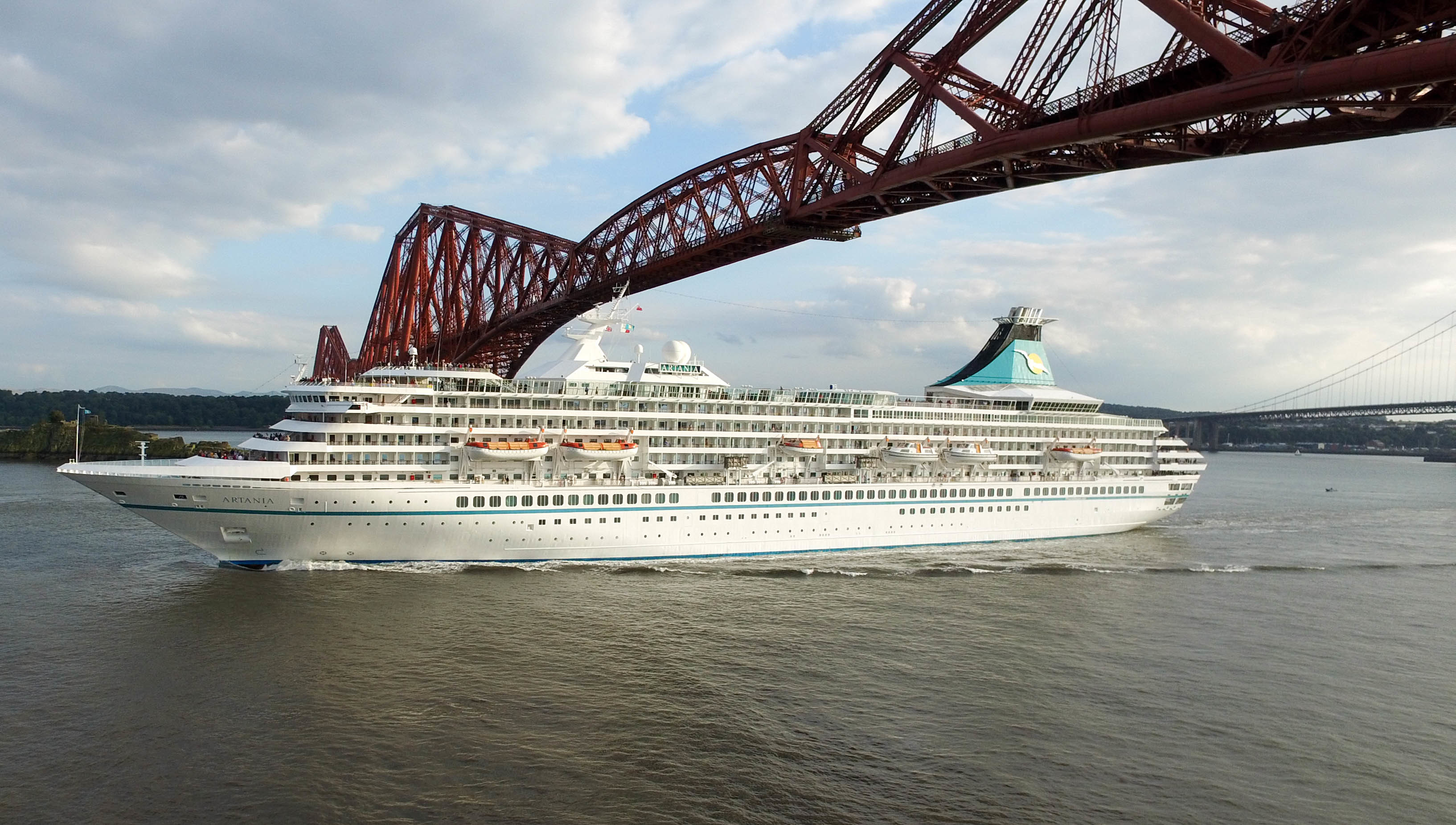 The award-winning project to bring more tourists into Fife has been given a massive funding boost.
CruiseForth, a grassroots initiative to stimulate local business engagement with the growing cruise market on the Forth, has been awarded £79,000 by Scottish Enterprise.
It comes ahead of the 2017 cruise season which is predicted to feature a 40% increase in passenger numbers from ships visiting the Forth and Tay.
Some 122 ships are due to deliver more than 145,000 passengers to Rosyth, Queensferry, Leith, Newhaven and Dundee — a huge rise from the 89 liners which dropped anchor last year.
The two year funding, combined with an additional £10,000 from local partners, will be used to develop businesses' awareness of opportunities to engage with the multi-million pound cruise industry which is attracted to east central Scotland each year.
The first of a series of seminars has attracted 60 businesses to meet with cruise excursion companies, with new opportunities in Edinburgh, across the Lothians, Borders and Fife being promoted.
Other elements of the project will explore improved transport integration and digital information.
The new initiative, labelled Project Crystallise, will extend its reach to businesses across Tayside, Forth Valley and the Borders, reflecting the growth of ship visits to the Forth and to Dundee, where 14 cruise ships will visit in 2017.
To promote these new opportunities directly to cruise lines, CruiseForth will travel this week to Seatrade Global, the primary cruise exhibition and conference in Fort Lauderdale, working alongside Forth Ports.
Scottish Enterprise's Danny Cusick said the Forth project represents an excellent example of industry working together with regional partners to exploit a key asset and opportunity for Scotland.
"The Forth cruise market continues to deliver an impressive rate of growth and this project provides a critical service in enabling the nearby tourism destinations to benefit from the influx of visitors," he added.
CruiseForth chairwoman Helen Law added it had already enjoyed great success in connecting local businesses across east central Scotland with the cruise ships which arrive in the Forth.
Funding will enable the project to further develop new opportunities for local businesses in the hospitality sector.
Robert Mason, head of cruise at Forth Ports, added: "The 25% year on year growth in ship arrivals for 2017, involving 15,0000 passengers demonstrates the importance of this sector."
Booking for 2018 are already said to be looking strong.