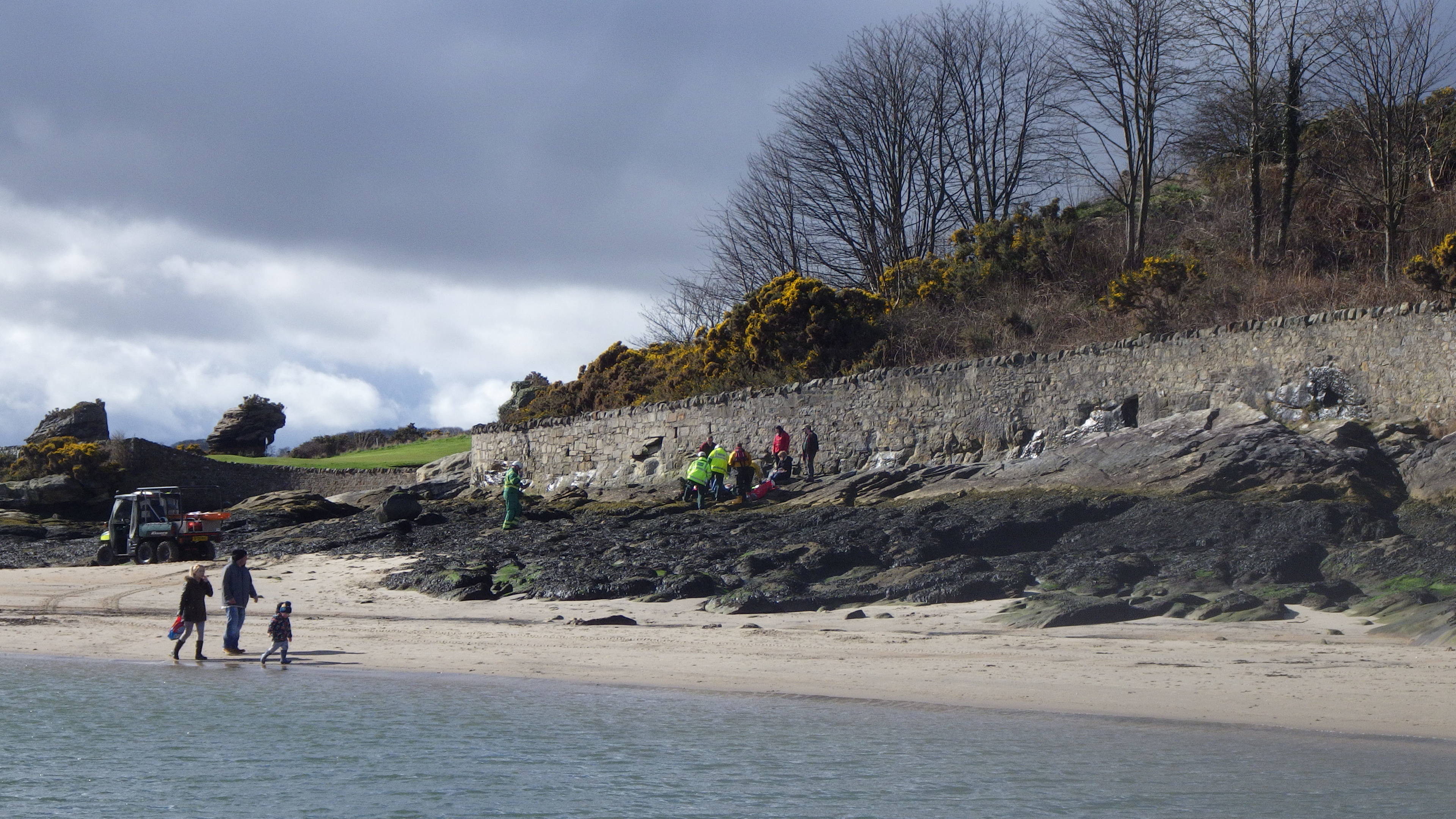 A woman was taken to hospital with head injuries after falling on rocks at Aberdour.
The 42-year-old slipped while walking at the Black Sands.
The Scottish Ambulance Service requested the assistance of HM Coastguard.
Coastguard alerted a crew from the Kinghorn RNLI Lifeboat Station, who were on a training exercise off Inchkeith Island.
The drama unfolded at around 11.25am on Sunday.
It took the lifeboat 10 minutes to get to Aberdour.
The casualty was soon located on rocks at Bellhouse Point, near Aberdour Golf Club, and two crew members waded ashore.
Lifeboat helmsman Neil Chalmers said: "While training, the coastguard requested our assistance at Aberdour.
"We were first on scene with two crew members going ashore with casualty care equipment to assess the lady.
"The casualty had been walking on rocks near Aberdour Golf Club and had slipped and fallen, sustaining a head injury which was bleeding.
"Our crew began to assess the lady as the ambulance service paramedics arrived.
"A stretcher and ambulance service all-terrain vehicle was used to take her off the beach to an ambulance, where she was then taken to hospital for further treatment.
"Along with coastguard rescue teams from Kinghorn and South Queensferry, this was an excellent example of teamwork with the all services working together on the beach for a successful outcome."