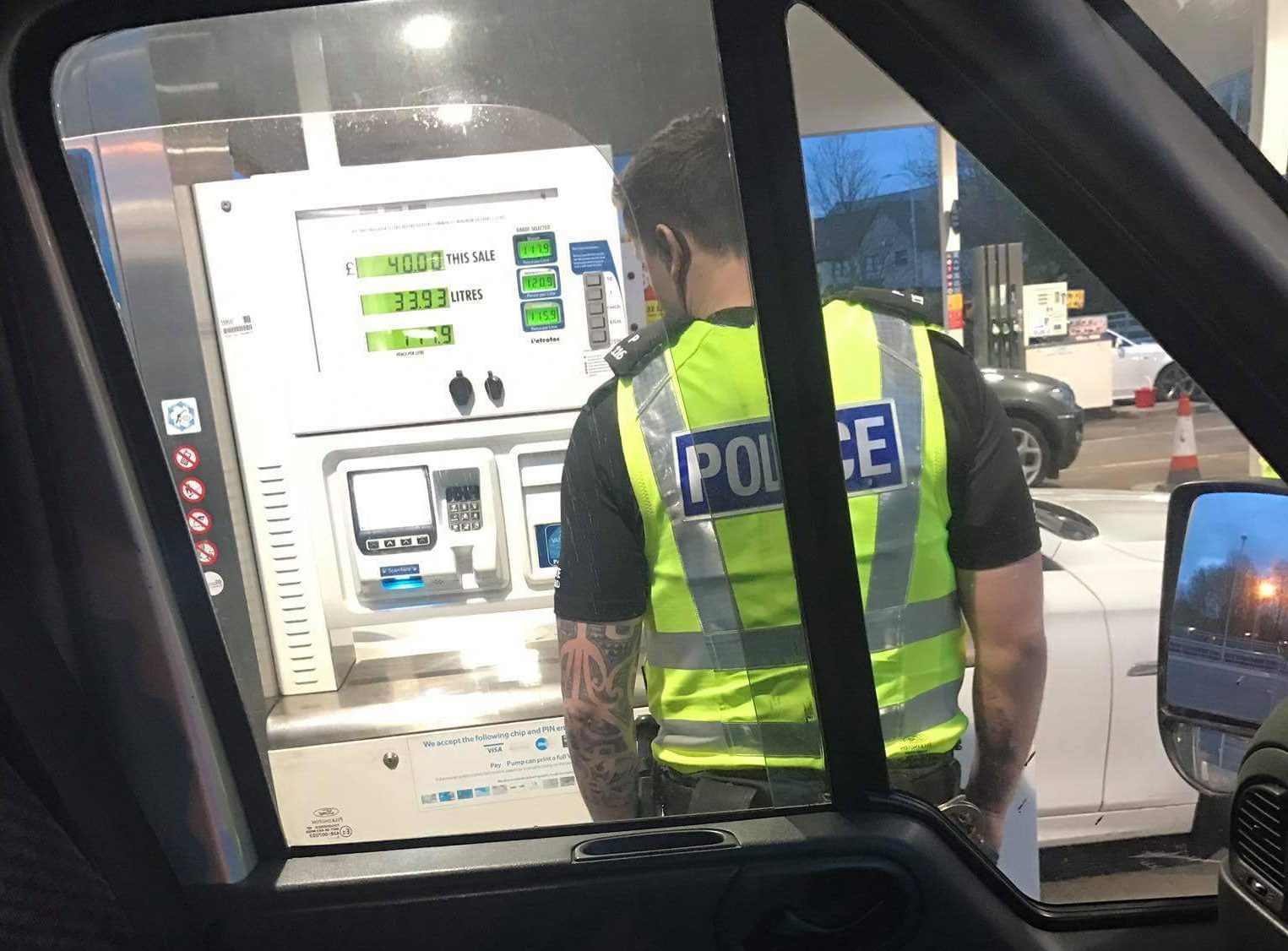 Criminals tried to rip off motorists by installing a skimming device at a petrol pump in Dunfermline.
Police Scotland believe the device was removed before anyone used the pay at pump machine at Tesco in Dunfermline town centre.
Motorist Stuart Mallet, 37, had already tried to insert his debit card into the machine when he noticed something was wrong.
He said: "I tried my card and found it to be harder than normal to get in.
"Once the card was in, the screen said unable to take payment, use kiosk."
He said when he took his card out, part of the device moved.
Police were on the forecourt, and Mr Mallet said he was unsure if they were already investigating the skimming device or just there for fuel.
"The policeman must have seen my face or reaction and came over and started inspecting the pump," he said.
"I explained what happened and I went to take the device off. He said to leave it and just double check in another pump to make sure they were different."
Following the incident, police renewed their advice for the public to be vigilant about suspicious devices at cash machines and petrol pumps. 
Detective Inspector Colin Robson of Dunfermline CID said: "We received a report of a possible skimming device on the pay at pump device at Tesco, Winterthur Lane, on Saturday.
"Officers have retrieved the device and the incident remains under investigation.  As a result we are advising members of the public to be especially vigilant when withdrawing cash.
"Such devices often feature a skimming mechanism and a small camera which records their key strokes.
"This allows the criminal to clone the card and, having obtained the PIN, use them to withdraw cash at any ATM."
He added that police were following a positive line of inquiry. 
Police said victims of debit card fraud may not notice their bank account has been raided until they check their statements.
And they advised people using card machines to check for anything suspicious or out of place, and to cover the keypad when entering their PIN numbers. 
The public is also advised to be vigilant about anyone suspicious who may be watching them make the transaction.
Police Constable Mark Anderson demonstred how to check for skimming devices during the launch of the force's festive safety campaign and the video can be found here.
Anyone with information which could help police investigate the incident in Dunfermline is asked to contact Police Scotland on 101 or call Crimestoppers on 0800 555 111.