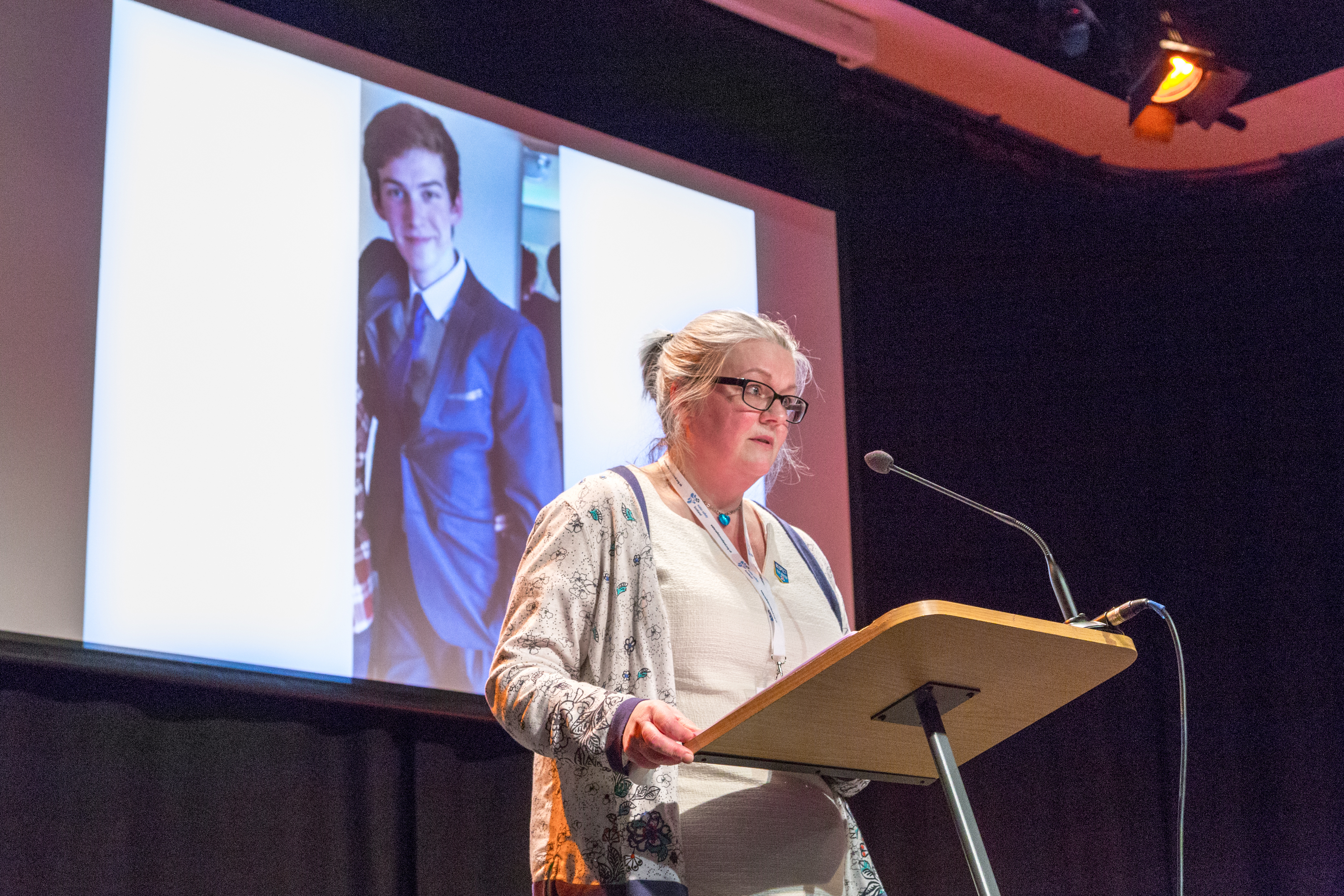 A devastated mother whose son died at a disused quarry in Fife has called for rigorous post-incident reviews to be conducted to prevent further tragedy.
Gillian Barclay made the heartfelt plea during a RoSPA water safety conference in Edinburgh as she recounted what happened to her 18-year-old son Cameron Lancaster at Prestonhill Quarry in Inverkeithing in August 2014.
Cameron's death was the first of two at the quarry in the space of 10 months.18-year-old John McKay, from Kirkcaldy, lost his life the following June.
Mrs Barclay said: "I had assumed an investigation or review would have taken place with one sole purpose – to look at measures to prevent accidents happening again but I soon realised this type of review doesn't happen at a multi-agency level.
"I'm not sure if John McKay's death could have been prevented and that's a terrible burden to bear, to think that another family has gone through these same horrific circumstances.
"If a full risk assessment had been made, maybe Prestonhill Quarry wouldn't have taken another life."
Mrs Barclay said she had been "blissfully ignorant" about water safety as a teenager growing up on the Solway coast – describing herself as "completely fearless", kayaking alone, going sailing without a buoyancy aid and swimming after taking alcohol.
Cameron was an experienced Scout, well versed in safety measures, who had assured his mother about him taking "calculated risks".
However, Mrs Barclay brought many in the audience to tears as she described the "hellish limbo" the family was forced to go through as search teams worked to recover her son's body from the water.
She said: "It was a lovely late August day, I was happy and I was in the garden with my youngest son when three grey looking men suddenly appeared.
"The look on the men's faces changed everything in an instant and I was told very gently that Cameron had entered the water but had not surfaced.
"I can't remember much after that, although I remember there were loads of scary looking officials everywhere.
"None of the officers wanted to tell us Cameron was already dead and it was the most hellish limbo anyone can imagine. It was an agonising five hours before they found him."
Mrs Barclay added her belief that families, if they want to, should be given more opportunities to discuss the circumstances behind the loss of their loved ones.
"We need to understand what happened to move forward," she explained.
"I felt an awkwardness from police and fire officers to talk to me at first, but as I got to know them through doing this I challenged some perceptions.
"I think rescue personnel perceive grieving families as wanting to blame someone but I certainly don't. I know Cameron took the risks and it was one risk too far.
"We need to challenge risk taking behaviour in young people and we need to take it a lot more seriously."
With Scotland suffering a disproportionately higher number of drownings per head compared to the rest of the UK, Tuesday's conference was to promote the work of Water Safety Scotland to meet its outcome of reducing water-related deaths by 50% by 2026 and feed ideas into Scotland's draft response to the National Water Safety Forum's UK Drowning Prevention Strategy.
Errol Taylor, deputy chief executive for RoSPA, concluded: "Water brings risks as well as being life sustaining.
"The big challenge for us is to actually empower people to enjoy water without suffering the dire consequences that can happen."
Anyone wishing to contribute to Scotland's draft response on drowning prevention can do so here.