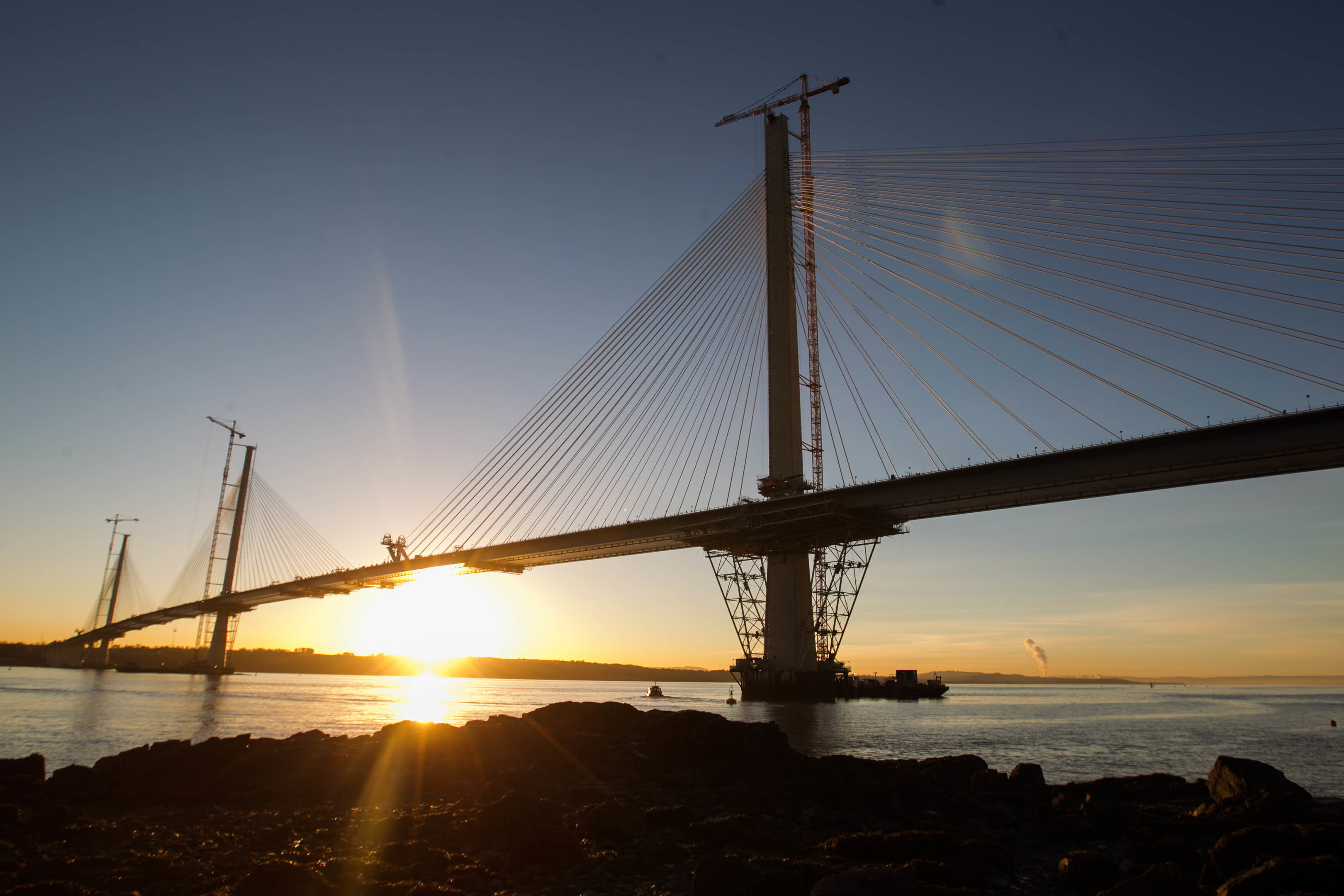 There can be no "cast iron guarantee" the Queensferry Crossing will be ready to open in May.
Fewer than 10 weeks away from its target, fears have been growing the £1.35 billion bridge's opening date will be postponed for a second time.
Initially expected to be ready last December, it was put back after bad weather delayed work until the end of May.
Even with the workforce boosted by 200 staff members since the beginning of this year, the finishing date is still now firmly in the lap of the weather gods.
Much of the work still to be completed, such as waterproofing the bridge's deck and removing cranes and other temporary structures, has to be carried out in favourable weather conditions.
The consortium behind the flagship crossing is expected to be able to announce the opening date before the end of this month.
A Transport Scotland spokesman said: "FCBC, the contractor, is making every effort to open this iconic structure at the earliest opportunity.
"Extra resources have been brought in and an additional 200 people have been working on site since the turn of the year."
He added the latest situation was set out in great detail by the project director during his appearance at the Parliament's rural economy and connectivity committee earlier this month.
"As things stand the target date for opening to traffic remains the end of May. However, it is difficult to give a cast iron guarantee at this stage when severe weather continues to have an impact on construction."
"Health and safety is the number one priority on the job and we remain fully focussed on completing the work safely.
"Our contractor is currently analysing its programme and we expect to be able to announce the date for opening to traffic before the end of this month."
This echoes the last briefing when Michael Martin, representing the Forth Crossing Bridge Constructors, would not be pinned down on a May opening date, saying the target was realistic but not guaranteed.
Local MP Douglas Chapman said the safety of workers was paramount, so "of course management will decide if some work has to be briefly postponed due to bad weather".
He said: "The bridge remains on course to be completed before the contract with the constructors runs out in June."
If there is an overrun any additional cost would be covered by the contractor.