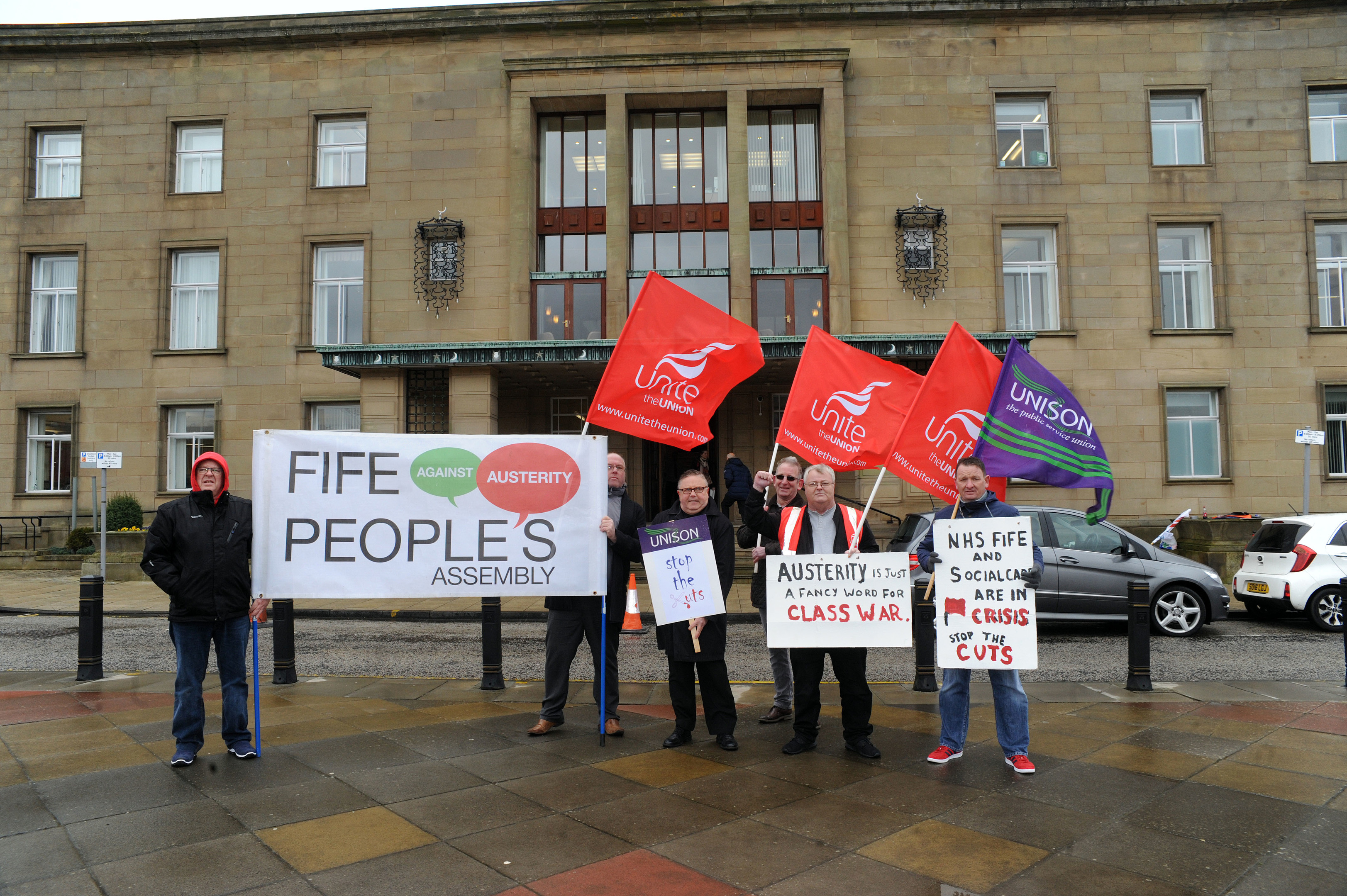 The most vulnerable people in Fife will be hit by efforts to plug a £23.6 million health and social care black hole, it has been claimed.
Charges for meals on wheels, community alarms and day care for older people are likely to rise from next month as part of a huge package of options aimed at balancing the books.
The position faced by Fife's health and social care partnership has been branded "absolutely disgraceful" and prompted a call for a wholesale review of public services.
Debbie Thompson, spokeswoman for Fife local government joint trade unions, said the proposals were not accepted by union members and added: "We should be fighting for funding…fighting for the people we are here to serve.
"To do anything less would be a dereliction of duty.
"This will impact on the most vulnerable in our society and it will impact on us all eventually."
The budget for 2017/18 was approved by the partnership amid noisy anti-cuts protests by unions outside.
Agreement came despite the fact members have no idea how £1.8m of the savings will be made and against serious concerns about a lack of clarity over the remaining £21.4m.
Fife Council leader David Ross failed to persuade the board to delay a decision until information on the impact the savings would have on jobs and services became available.
"I have concerns about the lack of clarity and the unidentified savings," he said.
"We don't know what the knock-on of these proposals will be."
The board was told 75% of the overspend was due to prescription medicines costs and £6m of the savings will come from the prescribing budget.
Another £3.4m of efficiency savings will be made by service managers who have each been asked to cut 3% from their budgets.
It is not known what the effect of that will be but it will be monitored to assess whether it remains viable.
Health and social care partnership manager Michael Kellet acknowledged the position was challenging.
"Delivering this budget will take huge amounts of effort from me, colleagues in the leadership team and throughout the service because it is challenging," he said.
"I think it's a reasonable budget to propose and gives us a reasonable start to the financial year but delivering it will be difficult and I wouldn't want to pretend otherwise."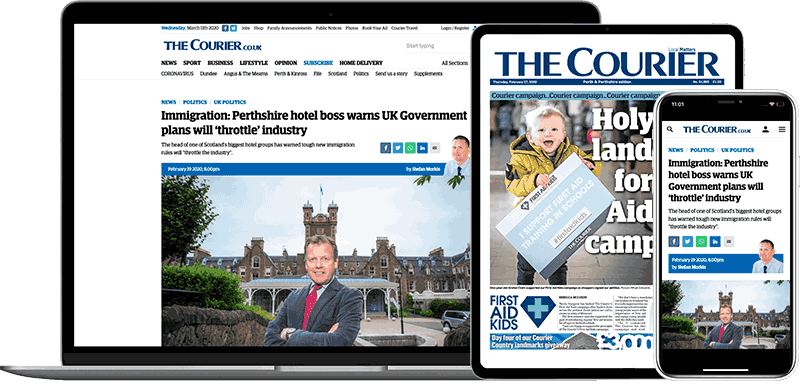 Help support quality local journalism … become a digital subscriber to The Courier
For as little as £5.99 a month you can access all of our content, including Premium articles.
Subscribe