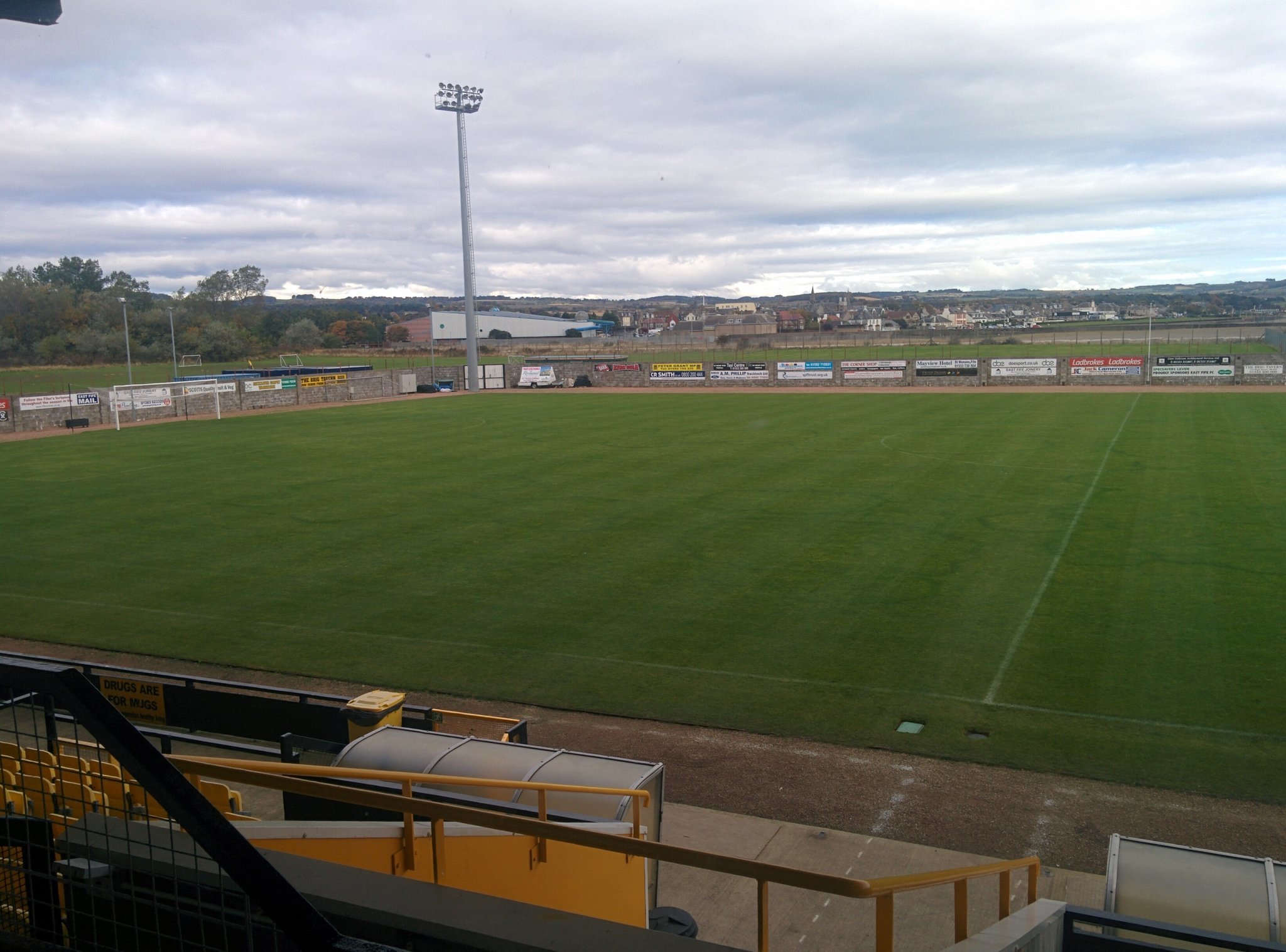 Construction of a new community sports hub in Methil will kick-off next month, it has been revealed.
The final whistle will blow on the era of grass pitches at East Fife's Bayview Stadium, with a community-use artificial surface to be installed at the end of the professional season.
It will form the centrepiece of the new hub, which — it is hoped — will revolutionise health and fitness in the local community.
A statement from Fifers for the Community (FFTC), the charity group that is leading the initiative, said: "The project will consist of a new 3G pitch and surrounds within the existing boundary walls, giving up to five playing areas.
"When required, a pitch exactly the same size as the existing grass pitch will be available for East Fife FC to fulfil their SPFL and SFA match requirements.
"At all other times the full surface will be made available for community use.
"From day one the FFTC project was planned to be self-financing with all costs being met with income from pitch hires."
Work to remove East Fife's grass pitch will begin on Sunday May 21, with FFTC hopeful that the synthetic surface will be installed by mid-July.
As well as the new playing surface, changing and toilet facilities will also be created, while extra security measures will also be put in place.
Fifers for the Community hope that the public will be able to hire the pitches from August, generating additional income for the football club.
However, the charity will also have access to some of the stadium's facilities, allowing it to offer a host of other projects away from sport.
Contact has already been made with charitable groups to develop community initiatives, said Allan Duthie from FFTC, who added: "East Fife have already agreed that we can access its meeting rooms, kitchens and bar, which we can hopefully use for things like cookery classes.
"It's not just about the pitches."