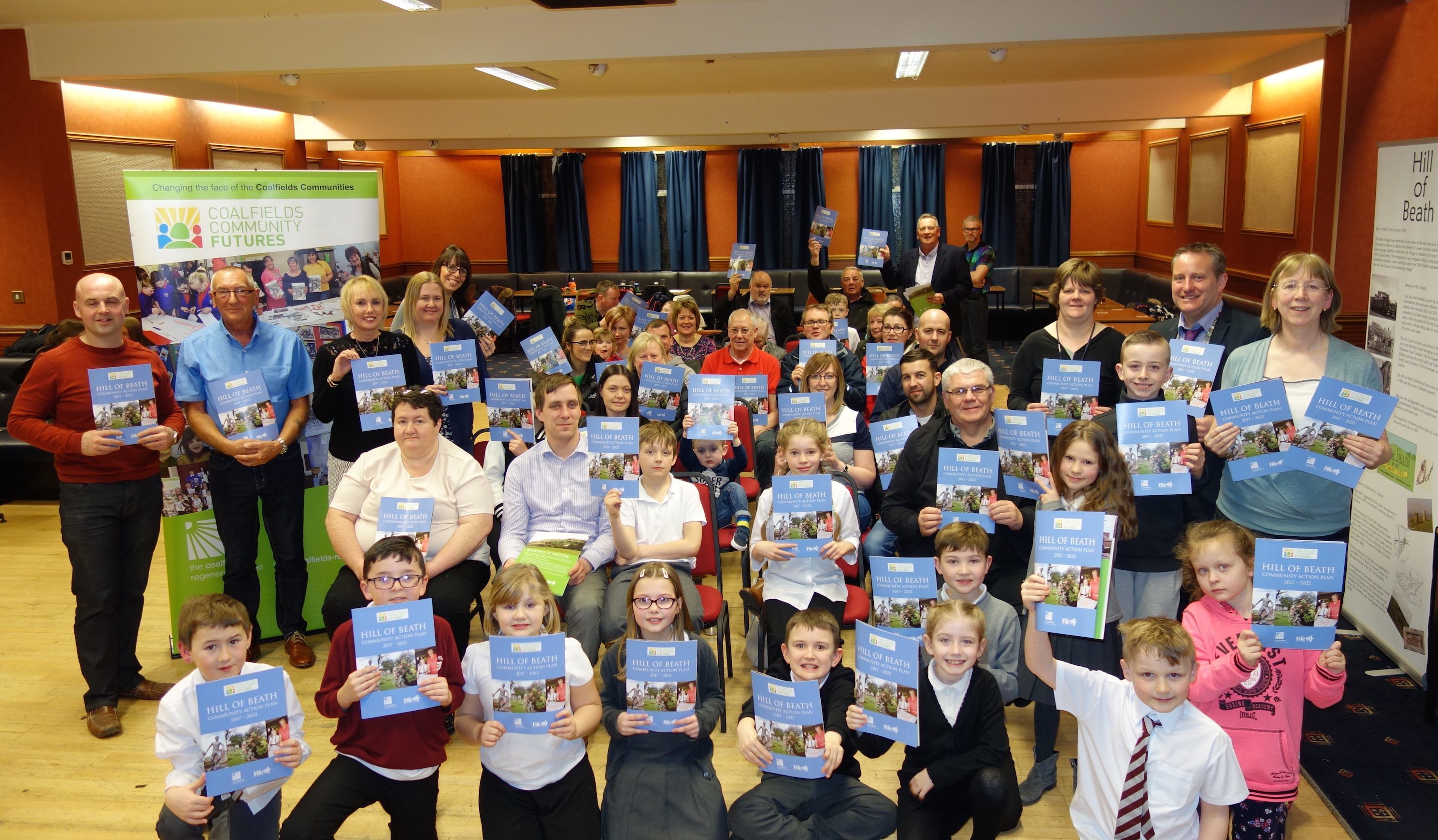 From bug hotels to hedgehog homes, everything is coming up roses in Hill of Beath.
That's because residents have published their five-year community action plan as part of the Coalfields Community Futures initiative.
The local community garden will receive a £13,000 boost from the trust's £25,000 budget to help get the plan up and running.
Hill of Beath Hawthorn Junior Football Club will receive £4,000 to refurbish the club's showers, and the local community group will receive £8,000 to set up a biodiversity area in the boggy, wooded area at the foot of the local park.
Dot Smith, chairwoman and secretary of the community group, said: "We wanted to do something with this area, but a drainage scheme would have cost us £50,000 which was clearly out of the question.
"We decided to work with mother nature, rather than try to fight her, and started planning our biodiversity area, which will encourage all sorts of creatures into the area.
"We will put in boardwalks to give children from the primary school the chance to study those creatures in what will essentially be an outdoor classroom."
Among the moves to encourage wildlife are a bug and beastie hotel, a bee nester, a hedgehog home and a frog and toad shelter as well as willow tree wigwams and tunnels.
Ms Smith added: "We are delighted that the children from Hill of Beath Primary will get what we are sure will be loads of fun in our biodiversity area.
"The school children have been the biggest single group contributing to the Coalfields Community Futures initiative, both by filling in survey forms and voting for the projects that emerged."
Steering group member Willie Bishop said: "We are confident our new action plan will make a huge difference to the area, with the community garden's floral displays, benches and artwork, providing a real focus for the community.
"We are really grateful to the Coalfields Regeneration Trust for all their support and funding to help make it all happen,"
Scottish trustee, vice chairman Nicky Wilson, said: "It's not every day we fund things like bug hotels and hedgehog homes, but I am sure the local schoolchildren will find it all really exciting."