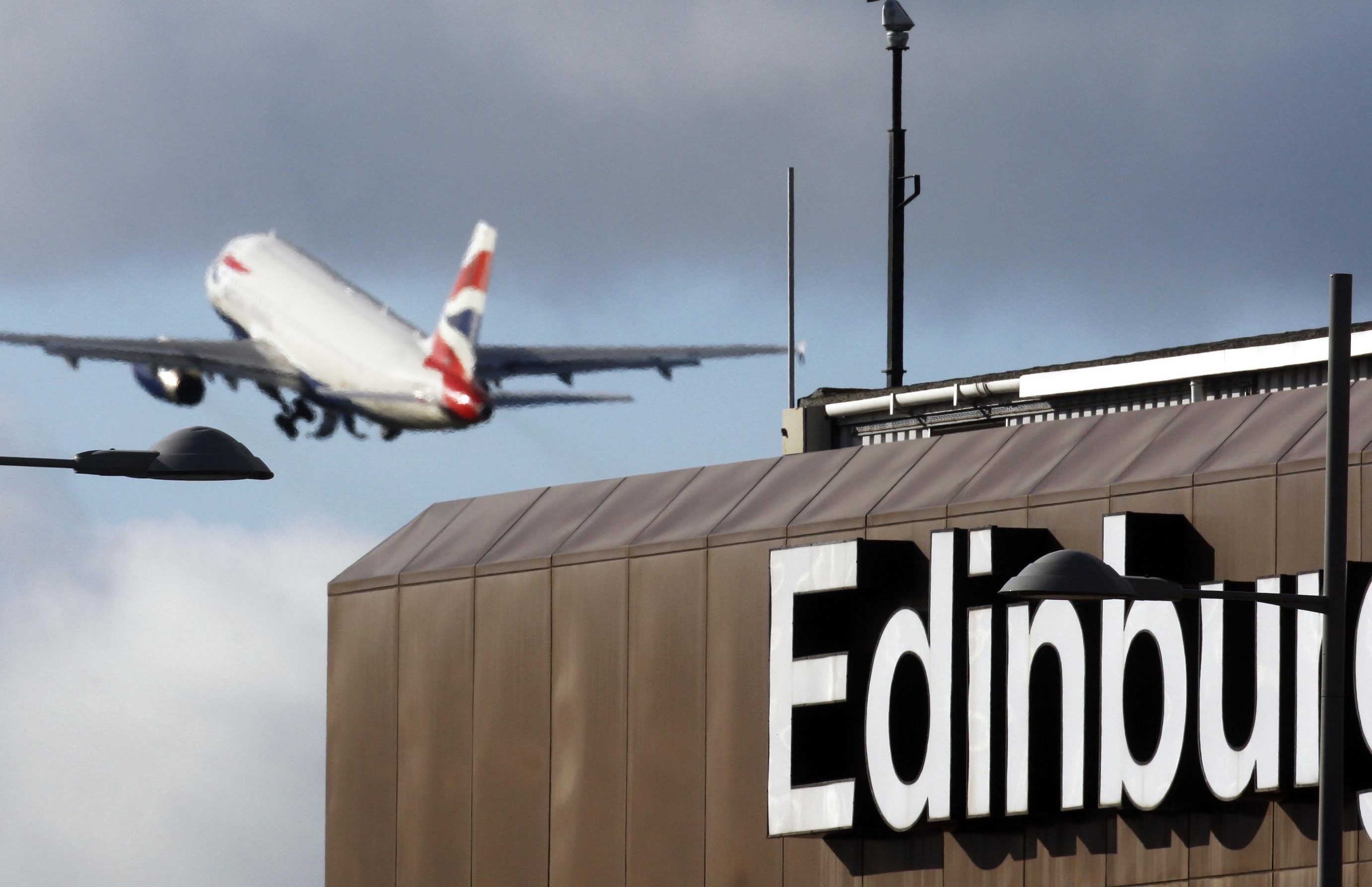 West Fifers worried about the prospect of living under Edinburgh Airport's new flight paths have been urged to speak up before it is too late.
A preferred new route passes around Dunfermline, directly over new housing at Wellwood, and over towns and villages including Aberdour and Dalgety Bay.
The second phase of the airport's public consultation runs until May 5 — having been extended by a week — and responses will be considered before the final proposal is submitted to the Civil Aviation Authority for approval.
Many parts of Fife already experience aircraft noise and for those under the approved paths, overhead flights are expected to become more frequent.
Iain Fleming, interim chairman of Aberdour Community Council, said that several years down the line villagers could find that aircraft noise has become a real problem.
He said: "By that time, the opportunity to speak up is gone. The opportunity to speak is now."
Mr Fleming said the preferred route, known as F2A, was slap bang over the village.
He said: "It's disappointing, especially when we have a vast area of water and non-populated space they could easily use for take-offs.
"We can only voice our opinion to that regard.
"Some people are happy planes are part of our lives, some are not. What does concern everyone is the uplift in the amount of planes projected.
"There will be far more take offs and it's already disruptive."
Ian Baxter, chairman of Milesmark and Baldridge Community Council, said flights could go over thousands of new homes in Dunfermline.
He said: "They say they are trying to avoid areas of population but they will actually be flying over these housing developments.
"If you are buying a house, the last thing you want is a flight path over your head."
He said aircraft noise already impacted on quality of life for people in Dunfermline and added: "We are encouraging people to look at the consultation and respond.
"If you don't vote you can't complain about who is elected."
Representatives of Edinburgh Airport have already addressed public meetings in Dunfermline, Dalgety Bay and Aberdour and received thousands of responses in the second stage of their consultation.
Chief executive Gordon Dewar said: "By continuing to raise awareness we will enable even more people to respond which will give us an even clearer understanding of the views from all those with an interest in this issue.
"We are absolutely committed to delivering a robust consultation process and have invited community councils to work with us to ensure that our consultation methods enable local people to participate.
"It is for this reason that we will be accommodating more meetings towards the end of the month and we are happy to confirm that the consultation will continue accepting responses for an additional week in May.
"If you haven't already responded please go to www.letsgofurther.com to make sure you have your say."
The airport has said its preferred options will reduce the number of people overflown by aircraft by nearly 25,000 and cut the noise impact for thousands of people.
Modernising airspace which was designed in the 1970s was necessary, it said, to handle strong levels of growth in operations since 2013 and allow a more accurate form of navigation known as Area NAVigation to be used.
New flight paths could come into use as early as spring next year.