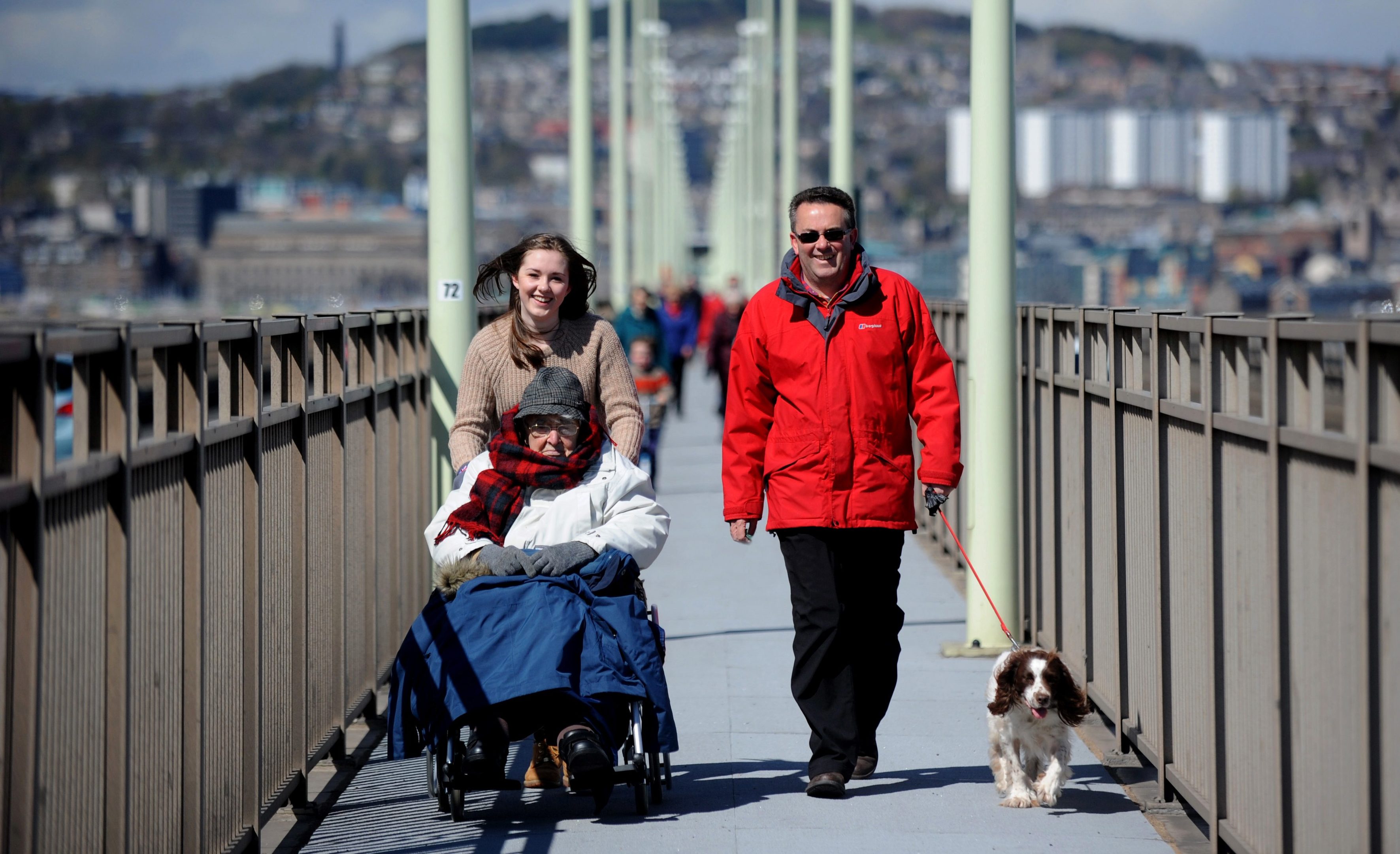 Four family generations will celebrate a D-Day veteran's  100th birthday year by raising money for charity.
Dedicated Christian Aid supporter, the Reverend Douglas Tucker will be turning 100 this year.
So to mark the occasion, three generations of his family are going to join him when he takes part in the charity's annual sponsored walk across the Tay Bridge on April 29.
The D-Day landings veteran, who lives in St Andrews and is a member of Saint Andrew's Episcopal Church, has taken part in the Tay Bridge Cross for the past 16 years, raising thousands of pounds for Christian Aid.
However, in recent years he has only been able to complete the sponsored cross in a wheelchair, so a member of his family has always been on hand to help.
This year, however, he will be joined not only by his son Peter, 55, who lives in Edinburgh, but by granddaughter Katherine Chilvers, 47, and eldest great granddaughter Eleanor Chilvers, 17.
They will be travelling up from Worcestershire to lend their support to ensure the day is a memorable one.
The retired minister, originally from Swansea, is one of Christian Aid's oldest and longest serving supporters, having been involved with the charity since its beginnings in 1945 when it was created to help refugees in Europe after the war.
He collected for the charity during the very first Christian Aid week.
Eleanor, who is currently studying for her A levels, said: "This year will be very special for my family, celebrating our great-grandpa turning 100.
"Christian Aid means so much to him having been involved with the charity for an incredible 72 years.
"In one way or another, he has dedicated his life to helping others so it will be a great honour for me to help him take part in the sponsored cross raising funds for those less privileged than ourselves".
Christian Aid's events coordinator Amy Menzies added: "It has been fantastic to see Douglas take part in the sponsored bridge cross for the past 16 years and what an achievement to still be taking part just short of his 100th birthday.
"It will be great to see four generations of the Tucker family crossing the bridge this year, it will make the event that extra bit special".
Douglas's and Eleanor's sponsorship page is https://www.justgiving.com/fundraising/GreatgrandpaandEllie.
To sign up for the walk, which runs from 2pm, visit http://www.christianaid.org.uk/scotland/whats-happening-near-you/events.aspx for more information.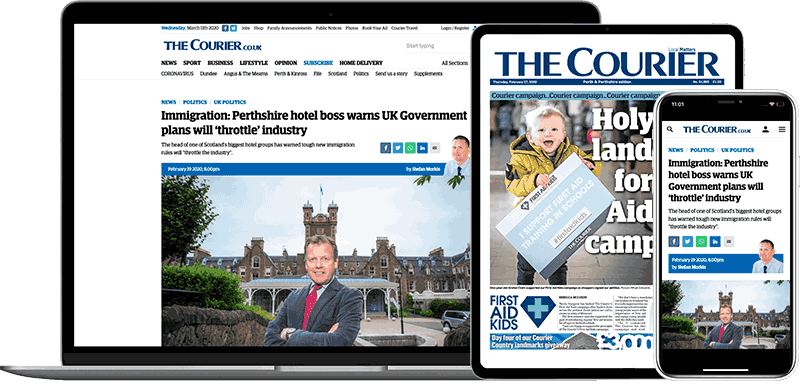 Help support quality local journalism … become a digital subscriber to The Courier
For as little as £5.99 a month you can access all of our content, including Premium articles.
Subscribe