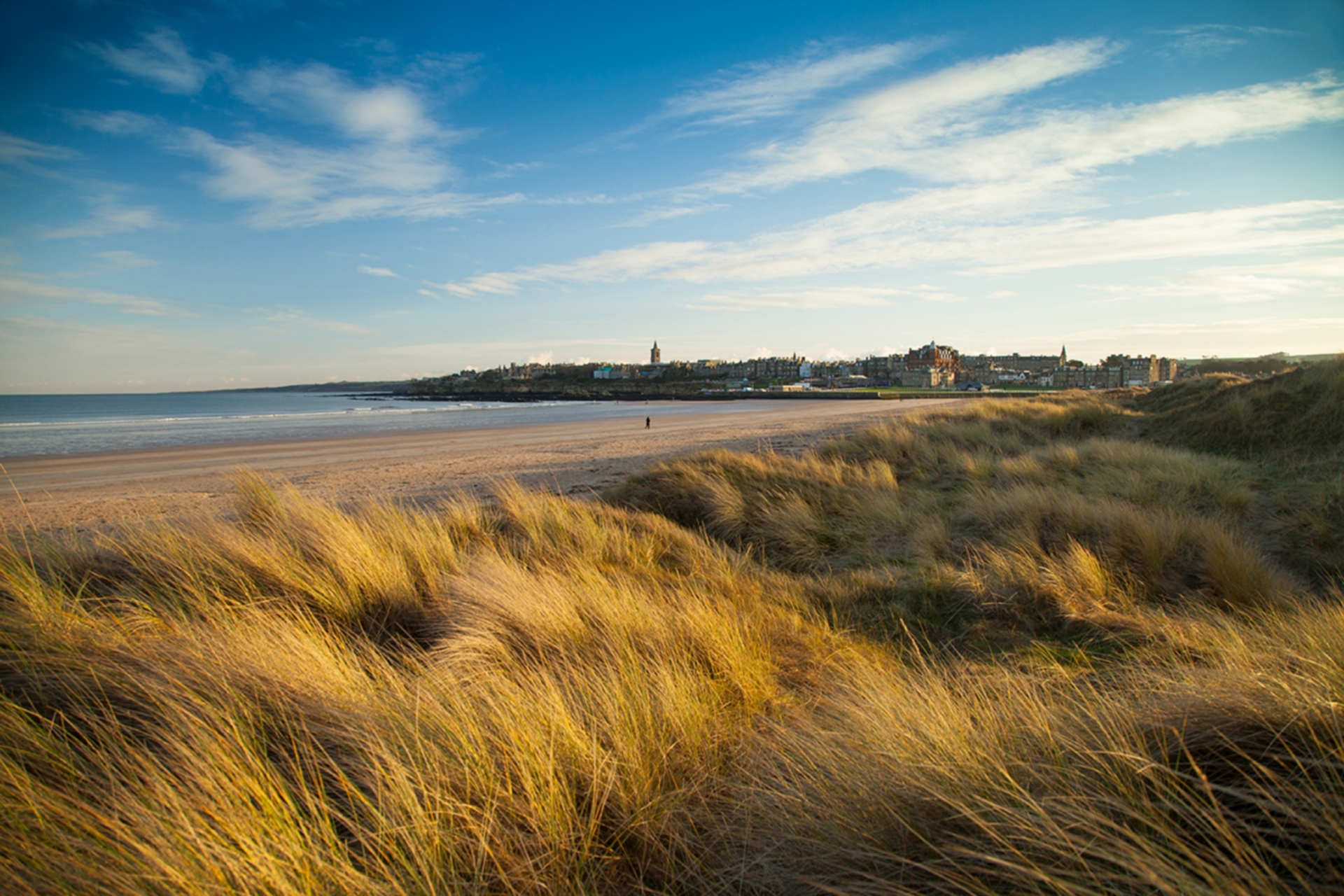 A fire which swept through a swathe of dunes on St Andrews' famous West Sands has been described as "absolutely tragic".
Fife Councillor Dorothea Morrison, of West Sands liaison committee, said Saturday evening's blaze was particularly upsetting after a decade of work to stress the environemental importance of the area made famous by the Chariots of Fire movie.
https://www.facebook.com/fee.hunter/videos/10155907260939989/
Locals enjoy the evening sunshine were shocked to see plumes of smoke and flames licking the dunes.
Fire crews were alerted to the blaze and sent two crews, one from St Andrews and one from Anstruther.
The crews, working in an area remote from the road network, used two hose reel jets and beaters to extinguish the fire.
A spokeswoman for the service said an area around 10 by 20 metres of sand dunes and grass had been affected.
The cause is not yet known.
Work has been going on for many years to restore the dunes which had been badly damaged by high tides and strong winds.
A substantial amount of sand in the dunes was lost during the storms of 2010.
The West Sands Partnership, a group led by the Links Trust and involving Fife Council, Fife Coast and Countryside Trust, the R&A, Scottish Natural Heritage, and university, has been hard at work to restore the area.
"There has been so much work going on, really trying to make the dunes more stabilised," said Mrs Morrison.
"This has taken so much work, at a time when we do not have lots of spare money.
"So this news is really quite distressing," added Mrs Morrison, who "could not praise highly enough" the work of those involved.
"There has been so much work put in by so many people to make this an outstanding beach," she added.
The fire has upset many people, some of whom took to social media, including Jeanette Rees who said: "Oh no! I hope no-one hurt and the dunes aren't too badly damaged."
Ruth Chappell added: "Very sad."