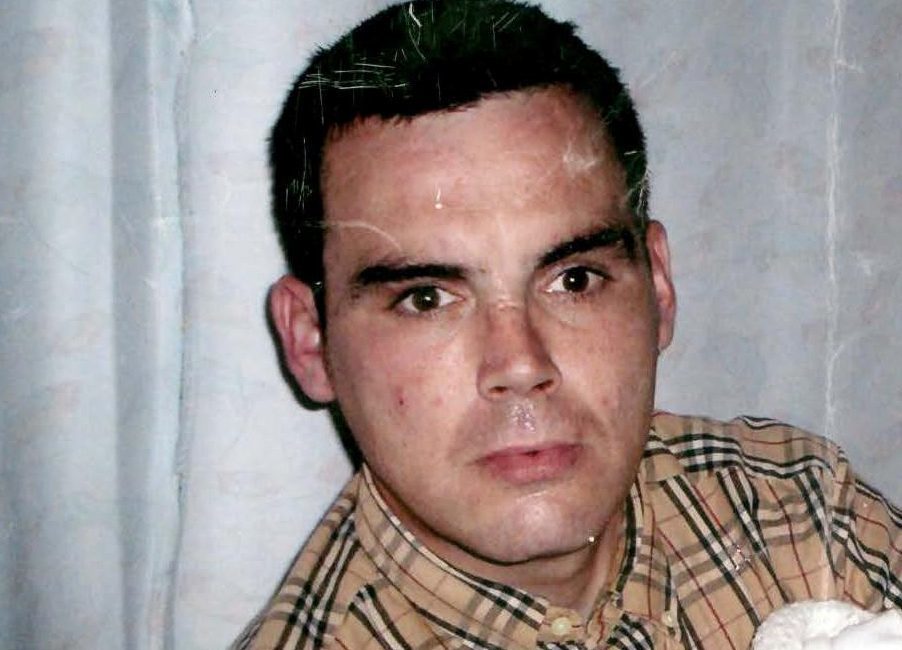 A jury has convicted a Kirkcaldy man of deliberately killing father-of-two Darren Adie.
Gordon Coventry, of Overton Mains, Kirkcaldy, had denied murdering Darren Adie on May 28 last year at Spey Avenue, near its junction with Napier Street, by striking him on the body with a knife or similar instrument.
But a jury took just an hour and a half to convict Coventry of murder.
Lord Uist sentenced him to life imprisonment, and he must serve a minimum of 20 years.
Coventry, 52, admitted being involved in a struggle with 42-year-old Mr Adie, but defence solicitor Gordon Martin had claimed that it was an aggressive and drunk Mr Adie who pulled out the knife and that he was stabbed "by accident" during the struggle which followed. Mr Adie walked away after the incident but collapsed and died in nearby Tweed Avenue.
The court had seen CCTV footage of Mr Adie in Overton Road around half an hour before he died, clearly drunk and unsteady on his feet.
During the trial at the High Court in Dunfermline, Coventry had argued that Mr Adie had been the aggressor, and that Mr Adie had been the one who produced the knife.
However, the jury was convinced following six days of evidence that Coventry murdered Adie.
A former friend of Coventry said the accused had called Mr Adie a "beast" and a "grass" in the weeks before the stabbing and had thrown stones at him, although Mr Adie had been "oblivious" to that.
The same witness claimed Coventry had told him he was going to "do" Mr Adie just a few days before his death.
Coventry had insisted the fatal blow was struck accidentally, claiming in court: "I was involved in a struggle and the knife entered his ribs in the struggle."
He said Mr Adie also walked away and had "his hands up in the air shouting".
Coventry said he went home and took off his clothing, which he later discarded in woodlands. He also admitted disposing of four mobile phones and throwing the knife into the sea at West Wemyss.
Detective Chief Inspector Raymond Brown, from Police Scotland, said: "The investigation into Darren's murder was complex and Gordon Coventry's efforts to evade justice caused the family unnecessary additional suffering.
"However, due to the diligence, skill and professionalism of the officers involved in the inquiry, coupled with the support and assistance from the local community, we were able to identify him as being responsible through protracted and detailed investigations.
"My thoughts today are with Darren's family and friends who had to endure the most tragic of circumstances.
"I would like to thank them for their support during the investigation and although nothing can ever undo the wicked actions of Coventry, I hope this verdict brings them some sense of comfort."
For the full story, see Tuesday's Courier or try our digital edition