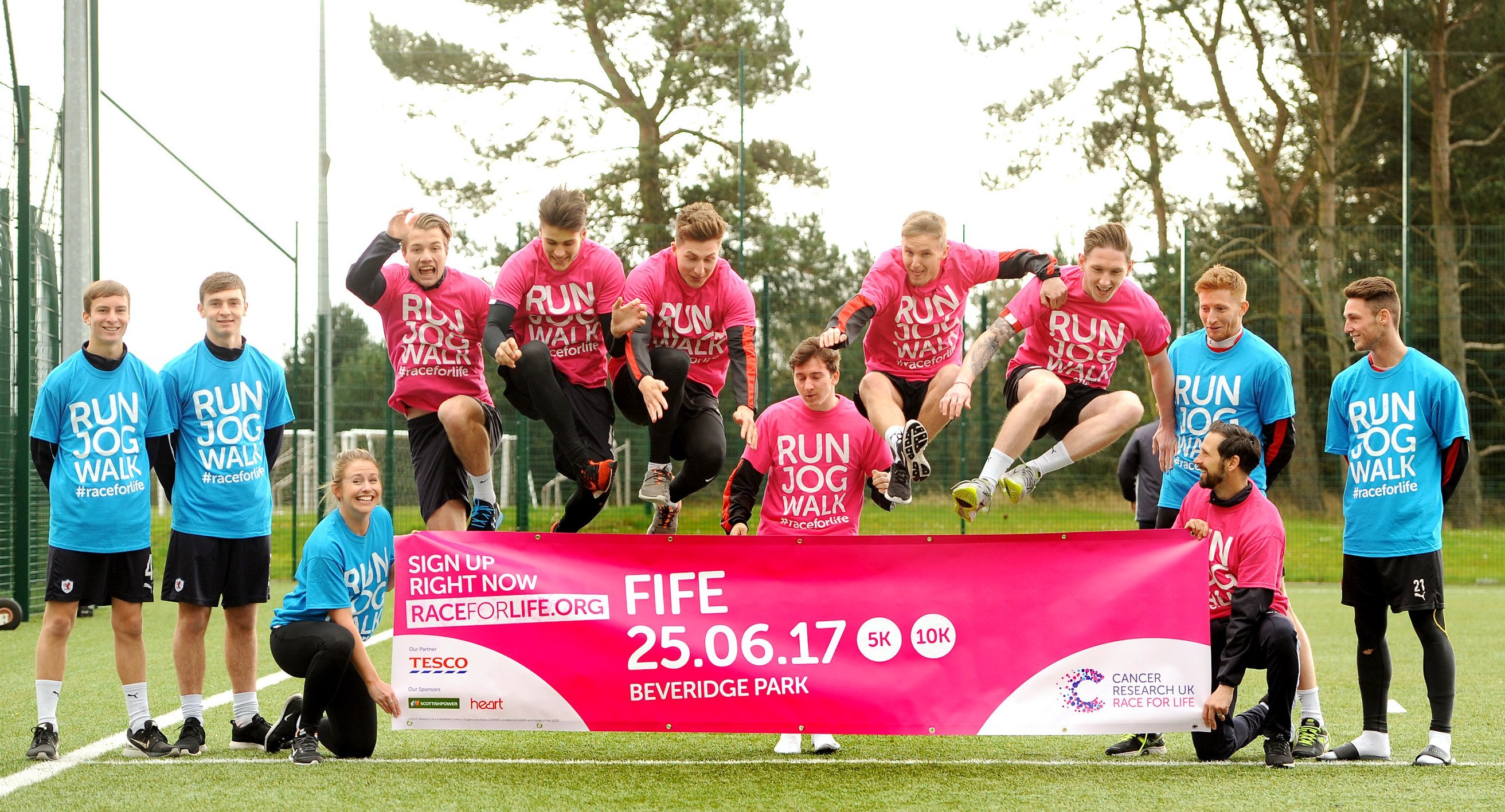 Players and staff at Raith Rovers are signing up for Fife's first Race for Life Family 5K and are encouraging others to join them.
Last year, 37,612 people took part in Race for Life in Scotland and raised almost £2.5 million.
The team will warm up in Race for Life t-shirts before their game against Greenock Morton on Saturday and fans will have the chance to find out more about how to sign up at a Cancer Research UK stall.
Captain Jason Thomson said: "We're urging as many fans as possible to sign up for Race for Life and help save lives.
"With the Race for Life taking place so close to the stadium in Stark's Park, it's a great reason to bring the club and the community together for such an important cause."
Club spokesman Niall Russell said: "Any effort to raise funds and awareness for Cancer Research UK is worth supporting.
"At Raith Rovers, a key Rovers backroom member and personal friend of mine, Ally Gourlay, passed from cancer only last year after a brave fight with the illness.
"Ally is missed by us all so much. I know cancer touches so many families."
Race for Life's Fife event manager, Katie Palmer said: "I am delighted that Raith Rovers are working closely with Cancer Research UK, and I'd encourage fans and locals to enter the Race for Life and run with the Rovers."