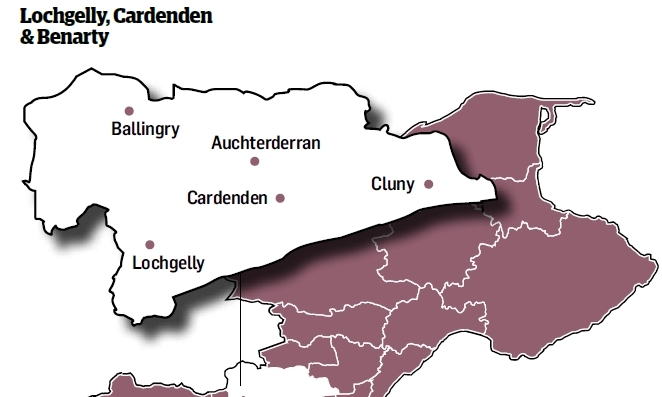 If the last five years are anything to go by, the fight for the newly-renamed Lochgelly, Cardenden and Benarty ward is more than likely to be a close contest.
A mish-mash of two previous wards, namely The Lochs and Lochgelly and Cardenden, the area has seen more than its fair share of changes over the years – both in terms of physical development as well as its political make-up.
Labour has historically performed well in this particular part of central Fife and indeed won the two by-elections which have been required in The Lochs ward since the last elections in 2012.
The first came in 2014 following the resignation of Alex Rowley, with Labour's Gary Guichan comfortably seeing off the SNP challenge on that occasion.
However, following the resignation of Independent councillor Willie Clarke in 2016, it was a lot closer in the poll held in August that year as Labour's Mary Lockhart pipped SNP candidate Lea McLelland by just 239 votes, with the Conservatives and Greens trailing in third and fourth respectively.
The boundaries have been changed in time for this year's council elections, and all of the parties vying for votes will be fancying their chances of making in-roads here.
Jobs, education, the shortage of GPs and transport links will inevitably be key themes discussed on the campaign trail, but the recent row over the new £1.8 million visitor centre and pavilion at Lochore Meadows Country Park is also expected to be a talking point.
---
Candidate profiles
The Courier invited each candidate to submit a short introduction to themselves and, if they wished, a video explaining why they deserve your vote.
Scott Campbell (Conservative)
Scott is 42, married with two teenage children and has been living in Fife for the past 16 years.
Since leaving Robert Gordon University having studied business computing, he has built up a wealth of commercial knowledge across a number of sectors.
He believes in putting local decisions back into the hands of local communities and, if elected, promises to be a strong voice for the local community within Fife Council.
Linda Erskine (Labour)
Linda was born and brought up in Cardenden, and attended Cardenden Primary then Auchterderran Junior High School.
She is married with three children and seven grandchildren.
Her working life began with Fife Council as a school technician at both Auchterderran and Lochgelly high schools.
At the same time she represented local government workers for over 25 years as branch secretary for both NUPE and UNISON before retirement. She is a passionate supporter of local government services, council employees and the communities they serve.
Since being elected in 2012 Linda has endeavoured to bring improvements to the ward and believes that it is a councillor's duty to immerse themselves in the activities and work of their communities.
James Glen (independent)
Born and bred in Lochgelly, James runs a graphic and web design business.
He has been a community activist for over 15 years, working with socially excluded individuals, and serving on many community initiatives, including the Lochgelly Community Action Plan, the Gala, Christmas Lights and local environmental projects.
In 2012, James co-founded national campaign group Scotland Against Spin, successfully lobbying the Scottish Government to include Little Raith in its "Wind Farm Impacts Study".
As an editor at hyperlocal Loch of Shining Waters, he has used FOI to scrutinise Fife Council. He is also a former chair and secretary of Lochgelly Community Council.
Rosemary Liewald (SNP)
SNP Candidate Rosemary Liewald has lived in the ward for 18 years, working in both Denend Primary and Cardenden Primary.
Involvement with the community council has shown the need for a local voice to be heard at council level.
Rosemary says a lack of education investment, disregard of local communities in the Meedies, and disregard to concerns over local transport have shown Labour-led Fife Council is not listening.
"I will be an honest, hardworking and local voice for Lochgelly, Cardenden and Benarty," she said.
"With your support, we can work together to elect a council that listens to local people, protects local services and improves local decision making."
Mary Bain Lockhart (Labour)
Mary is from Ballingry, one of the villages she has represented as a full-time councillor since being elected last year.
In a varied working life, she has been employed by the National Trust for Scotland, the Co-operative Group, Scottish Women's Aid, and The Scotsman.  Since 1998, she has also been an Associate of the General Medical Council as a performance assessor.
A life-long socialist and political activist, in 2012 Mary completed a Master's degree in politics, whilst working on a zero hours contract as a home carer. Her hobbies are politics, history, reading, cooking….and keeping hens.
Ronnie Mackie (Green)
Ronnie said he joined the Scottish Green Party because he wanted to be in a socialist-leaning party that was prepared to work with, and for, the people.
"Much of my work for the last 20 years has involved working with the community and I have been involved with many projects, groups and people from this ward. I would continue to put people first and to help improve services to this community," he added.
Lea McLelland (SNP)
Lea was born and raised in Dundonald, has lived all her adult life in Benarty and have extensive family links to Lochgelly so she describes herself as "truly as local as they come".
Lea says she is the only candidate with extensive links in each area of this ward.
Lea is also very well known as a founder member and the secretary of Benarty Fundraisers community group, and is also an active member of Benarty Community Council.
"I am passionate about community work and ensuring that local people get the services that they deserve," she said.
"I will fully support community involvement and empowerment across Ward 8."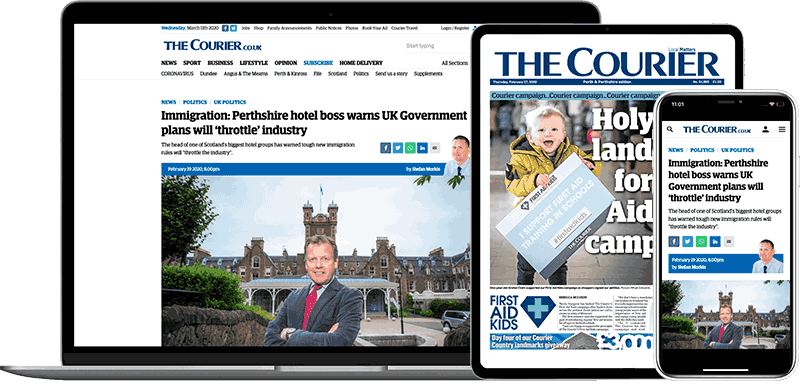 Help support quality local journalism … become a digital subscriber to The Courier
For as little as £5.99 a month you can access all of our content, including Premium articles.
Subscribe