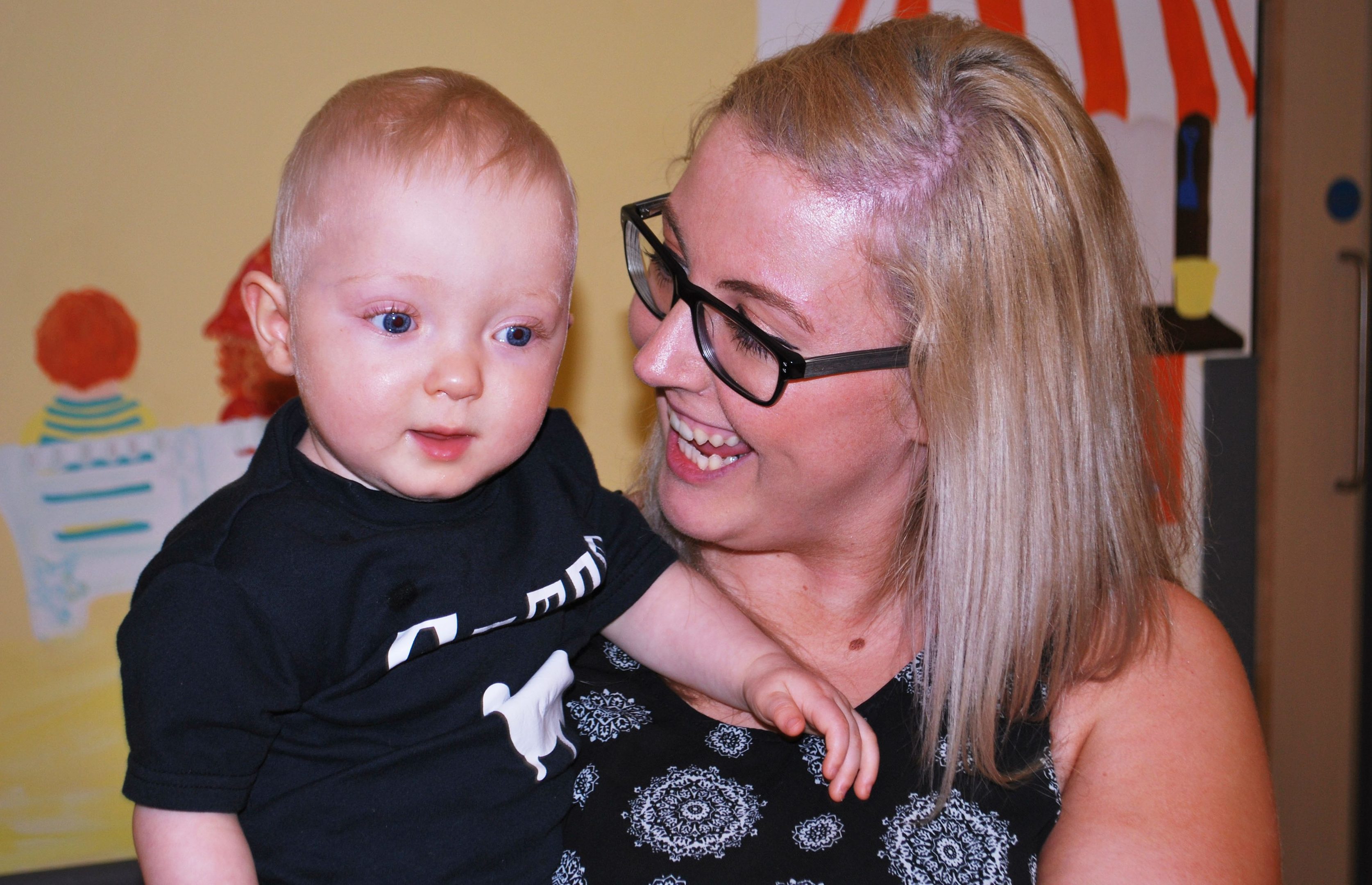 Little Alfie Morris has been given a warm welcome on his return to the place he spent the first 11 weeks of his life.
Staff at the Victoria Hospital in Kirkcaldy welcomed back the much-loved and familiar face as young Alfie joined his mum Emma to donate a fundraising cheque.
Alfie, who comes from Dunfermline, was born almost three months premature in March last year and spent the first 11 weeks of his life in intensive care.
However, since then the Dunfermline lad hasn't looked back and accompanied his mum when she returned to the special care baby unit.
Emma and her partner Christopher raised £750 for the unit, which was then matched pound for pound by the Pitreavie branch of the Nationwide Building Society, where Alfie's gran, Nancy MacDonald, works.
The money was raised through cake, bake and craft sales, and customers at the Nationwide were also encouraged to guess Alfie's weight.
The £1,500 will go toward improving the experiences of parents and families visiting the unit and Emma said she wanted other parents to have the same experience she had.
"When I was in with Alfie over Easter the staff were brilliant," she said.
"Christopher and I were given an Easter card from him that was made up with his picture on, while my daughter was given an Easter egg.
"It was all an effort to make things feel a bit more normal while Alfie was in hospital and I'm told the staff make the same effort on other special days such as Christmas and Mother's Day.
"The money we raised will go toward funding more of these lovely gestures and help give others the same positive experience we had."
Senior charge nurse in the unit, Lynn Kuz, added: "We would like to thank Emma, Christopher, Nancy, the Nationwide and everyone who made a kind donation to this fundraiser.
"Every single donation that we receive goes towards improving the patient care and making the hospital a less daunting place to come for young children."