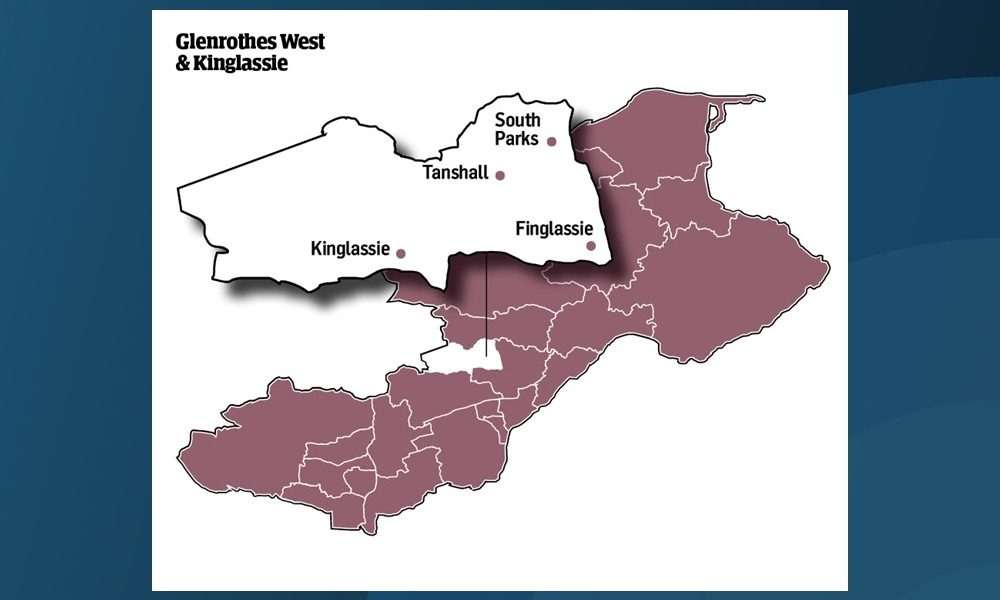 A ward of contrasts, Glenrothes West and Kinglassie could easily claim to be a microcosm for Fife.
Incorporating Kinglassie as a traditional mining community, along with the densely populated housing schemes in Tanshall, Macedonia and Glenwood, both are in stark contrast to the leafy suburbs of Finglassie, in the south of the town, home to some of Glenrothes' largest and most desirable properties.
To get elected here, candidates will have to listen carefully to the varied demands of voters.
Many of the town's ageing housing estates are crying out for regeneration, while assurances will be demanded over the future of local schools, following the closure of Tanshall Primary in 2015.
The state of roads in the south of the ward has also got the backs up of voters, while the promise to tackle unruly woodland will also prove to be a vote-winner in an area where many homes are shrouded by pretty but problematic trees.
Seldom has a ward seen so much change since the 2012 elections, with Craig Walker winning a 2015 by-election for the SNP following the death of Labour councillor Betty Campbell.
Just two months later, Bill Brown, having been elected as an SNP councillor, left the party to become an independent, while Peter Grant stood down from his position after being elected as MP for Glenrothes in the same month.
He was replaced following a by-election by Julie Ford, also of the SNP.
Just three councillors will be elected in Glenrothes West and Kinglassie this time, down from four in 2012.
It means that Ward 13 is about to prove very unlucky for someone, but it's too close to call.
---
Candidate profiles
The Courier invited each candidate to submit a short introduction to themselves and, if they wished, a video explaining why they deserve your vote.
Bill Brown (independent)
Bill Brown said: "I have been a committed councillor now for five years and have really enjoyed serving the community. As an independent nobody tells me how to vote – I make decisions based on what is best for the area. I have lived in the ward for 29 years and worked at our local college for more than 30.
"Working together we have achieved a great deal, I serving as area chair and vice-chair to the scrutiny committees.
"I want to make Glenrothes a better, safer place to live, I want to listen to young and old in our communities to find out what they want."
Lewis Campbell (Green)
Lewis Campbell said: "Having grown up in Dunfermline and spending the last four years in St Andrews, I have had the opportunity to experience a wide cross-section of Fife and, having stood in previous elections, I have a track record of being a strong voice for green issues.
"With the SNP proposing a second referendum and the Unionist parties resulting apoplexy, we should remember that local government elections should remain about local issues.
"As a student of sustainable development, I am particularly concerned with how we provide a sound economy whilst at the same time respecting social boundaries and environmental constraints."
Altany Craik (Labour)
Altany Craik said: "As a lifelong resident of Glenrothes I have worked hard to improve the town that has been good to me and my family. A new councillor in 2012, I was fortunate to have Betty Campbell as my ward colleague and gained much from her experience – learning how to get things done.
I was chair of the area committee before becoming the finance spokesperson for the council's Labour administration.
"In a period of severe cuts to Fife's budget we have worked to protect services and jobs while still delivering essential services that our residents need.
"A new care village in South Parks will soon be completed bringing our homes up to date and giving our old folks the quality of accommodation they deserve."
David Croll (Conservative)
David Croll was born and brought up in Forfar, moved to Fife 21 years ago and has been active in in community politics for many years, having previously been the Scottish Conservative candidate in Glenrothes West and Kinglassie in 2007.
He said: "Fife Conservatives believe that it's time to send a message that we don't need another referendum. We need to focus on the needs of our local communities and give local people a real voice  and real control over their own affairs.
"We believe that the centralised, top-down decision making of the SNP and Labour has failed Fife. It's time for a change."
Julie Ford (SNP)
Julie Ford was elected to represent Glenrothes West and Kinglassie after winning a by-election in 2015.
A graduate of the University of Dundee, she previously worked for the Royal Bank of Scotland and the Co-operative Pharmacy before moving into politics in 2014, working for Shona Robison MSP.
She is part of the SNP's education team and has opposed the current administration's  £3 million cut to Fife's school budgets and has fought to save Glenwood Library.
Julie also supported local residents in opposing the Milldeans development in Newcastle and helped save Kinglassie's mobile library service.
She lives in South Parks with her partner, Craig, and toy-poodle, Murphy.
Martin Green (UKIP)
Martin Green said: "Although I am from Northern Scotland I've had a long association with Fife, the first being as a trainee pilot with the RAF on a visit to RAF Leuchars. I later went on to train in my current profession in 1968 and on graduating as a chiropodist from Glasgow School of Chiropody in 1971, obtained a post with Fife Health Board that year.
"I rejoined Fife Health Board on a part-time basis in June 2000 whilst maintaining a part-time private practice.
"In my NHS Fife post I worked from a number of clinics throughout Central and West Fife before retiring from the NHS in March 2015. I still run my private practice on a part-time basis around Fife and Tayside. I now stay with my wife in Glenrothes."
Derek Preston (Lib Dem)
Known as one of the keenest campaigning activists in North East and Central Fife Liberal Democrats, Derek Preston acknowledges that he is standing for the Lib Dems in an area not recently noted for its support for liberalism.
However, he believes that this year's elections give Liberal Democrats throughout Scotland a chance to move forward and win additional council wards.
"National issues always dominate local elections and this year is no different.
"Regarding the crucial issue of independence, only the Liberal Democrats offer support for Scotland in the United Kingdom and the United Kingdom within the European union."
Craig Walker (SNP)
Mr Walker was elected to the serve as a councillor for Glenrothes West and Kinglassie in  2015.
He has lived in the ward with his wife for 13 years and previously worked in local government and was office manager for former MSP Tricia Marwick.
He fought and voted against the decision to close Glenwood Library and hopes to be part of an SNP team that will reverse this decision.
Mr Walker has said that he will continue to listen and stand up for the local community if re-elected.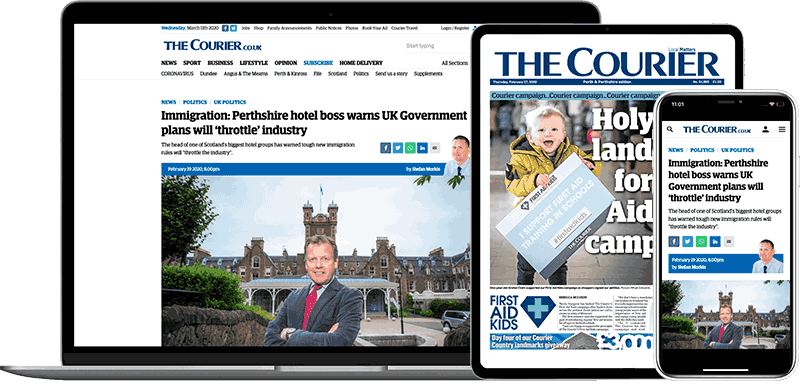 Help support quality local journalism … become a digital subscriber to The Courier
For as little as £5.99 a month you can access all of our content, including Premium articles.
Subscribe