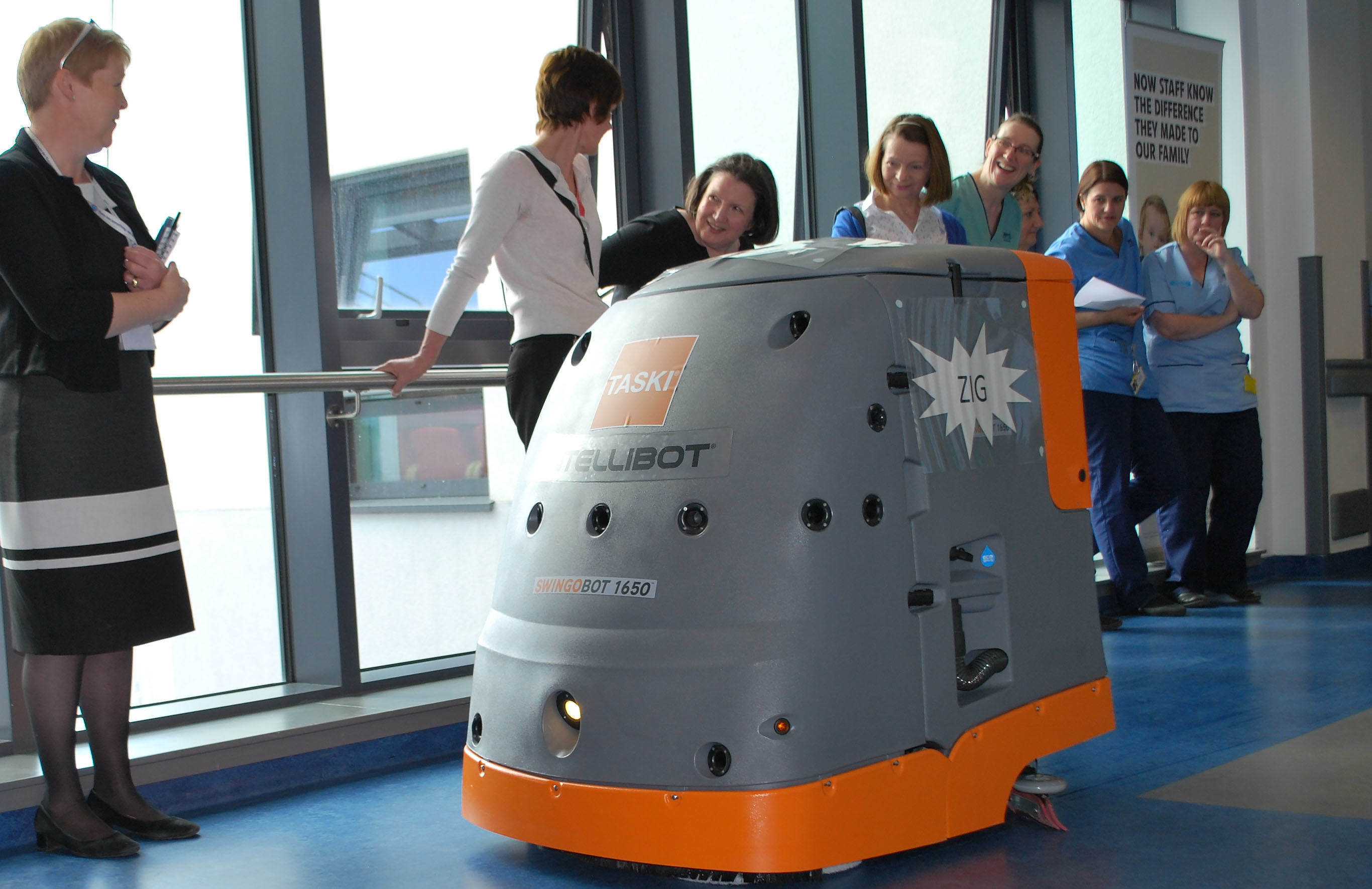 NHS Fife has welcomed its first fully automated cleaning robot to Kirkcaldy's Victoria Hospital.
The robotic scrubber dryer floor machine is the first of its kind in a Scottish hospital and works without the need for staff to manually ride on and steer, as with conventional scrubber dryers, freeing them up to perform other duties across the hospital.
The robot is deployed overnight in corridors and can sense obstructions, allowing it to change direction and continue cleaning.
To herald the arrival of the robot, youngsters in the children's ward were given the chance to give it a name.
Suggestions were entered into a draw before the winning name – Zig – was randomly selected by retiring ward clerk, Jennifer Kane, on her final shift following 43 years service.
Midge Rotheram, NHS Fife support services manager, said Zig is already making a big difference.
She added: "It is really exciting for NHS Fife to be at the forefront of this new technology and be a Scottish first.
"We have been using Zig since February and it has already helped to make our cleaning process more efficient and established itself as a key member of the  nightshift team – results so far have been very positive "