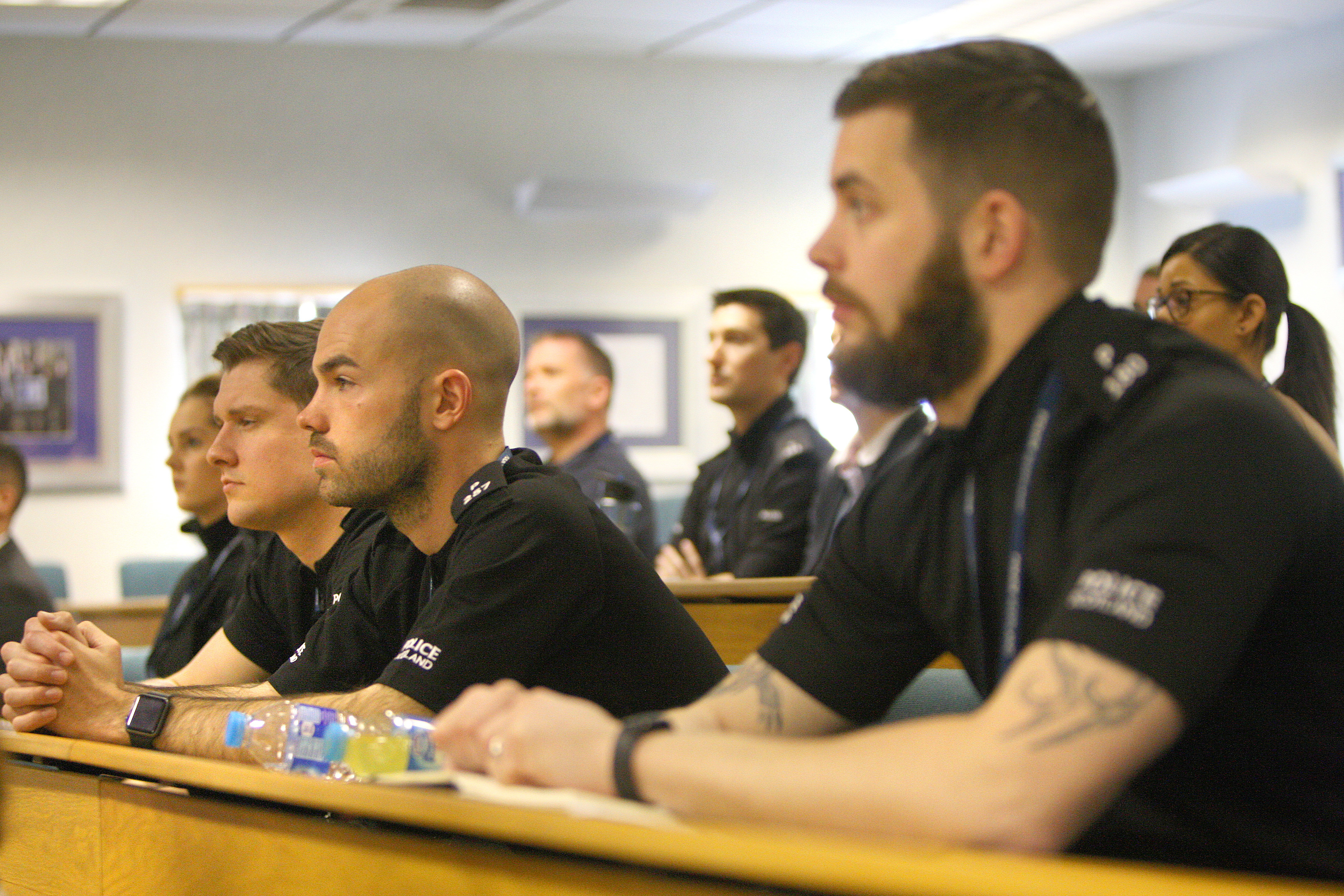 Thousands of Scots police officers have been receiving specialist training on how to deal with people with mental health problems.
The approach, which has reportedly halved the number of people being brought into police custody, is aimed at reducing the risk to vulnerable people in distress while also protecting communities.
As well as suicide intervention, officers are being taught how to ask sensitive questions of those who are in crisis and who to contact for additional help.
The mandatory training was launched six months ago and by the end of May, all 17,500 officers up to the rank of inspector will have taken part.
Police Scotland is collaborating with the NHS to ensure officers are given the right type of support.
They said the training was vital given one in four people suffer from a mental health issue every year.
Justice minister Michael Matheson saw some of the training at first hand when he visited the force's Fife divisional headquarters in Glenrothes on Wednesday.
He said Police Scotland was at the forefront of implementing this type of mental health training on a mandatory basis.
"This is a good thing as it demonstrates Police Scotland's commitment to ensure their officers are trained to deal with people who are experiencing mental ill health," he said.
"It's more than simply training police officers, it's about ensuring we have the right collaboration between local police and the health service."
Sergeant Laura Gibson, one of those delivering the training in Fife, said it was important to challenge attitudes and break down the stigma surrounding mental ill health.
"A lot of what we deal with involves vulnerability and for years we were saying 'it's not our job, it's mental health's job'," she said.
"We need to get involved in this and acknowledge the fact that by engaging with someone in distress we can make a real difference to their life.
"We have got society to protect, a locus to protect, ourselves to protect but we also have an individual who is really distressed and crying out for help.
"How do we do that in a supportive way? That's what this training is all about."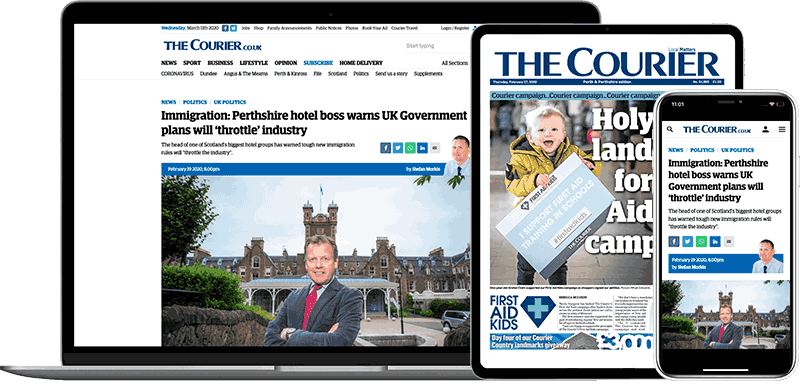 Help support quality local journalism … become a digital subscriber to The Courier
For as little as £5.99 a month you can access all of our content, including Premium articles.
Subscribe