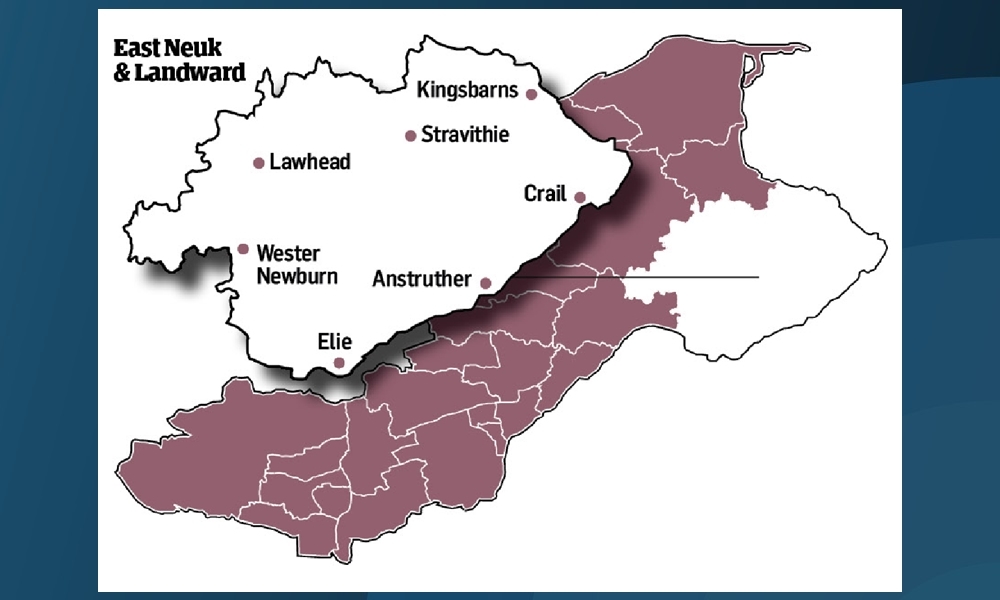 Fife's picturesque East Neuk is a magnet for holidaymakers and tourism is vital to the local economy.
But the area's attractive sandy beaches and historic buildings have meant it is a victim of its own success.
Those living there all year round face issues including high house prices and being cut off from amenities.
An estimated 80% of homes in Elie are second homes and a two-bedroom flat could set you back more than £180,000.
And there is a lack of local facilities. Anstruther will lose its branch of the Royal Bank of Scotland in October and Crail's library has been closed as a result of budget cuts.
Some residents and businesses also feel cut off by gaps in superfast broadband connections. A local project was launched to establish fast, and affordable, fast internet connections.
Meanwhile, with no railway serving the area, the East Neuk could benefit if the rail link to Leven is reopened, providing quicker links to Edinburgh and Dundee.
Affordable housing and local facilities are among the issues being highlighted in the East Neuk Community Action Plan
Under its current social housing programme, the council had built 172 new homes in Largo and the East Neuk up to 2016, and more are in the pipeline.
Another concern is road safety. With most accidents happening on rural roads, police have said the behaviour of motorists is a major concern for communities.
An East Neuk Community Action Plan, with strategies for individual villages, is currently being worked on to shape the area's future.
---
Candidate profiles
The Courier invited each candidate to submit a short introduction to themselves and, if they wished, a video explaining why they deserve your vote.
Benjamin Bridgman (Green)
Benjamin Bridgman is 28 and lives in Crail.
He works at St Andrews University as a tutor and is currently completing a PhD about the private rented sector.
He previously worked in social research for the Scottish Government.
He said: "Over the past decade, I have been actively involved in a range of local and national campaigns, both for the environment and for affordable housing."
An anthropologist by training, his other interests include playing the clarinet, learning new languages and going for walks along the coastal path.
John Docherty (SNP)
John Docherty said: "I have had the privilege of representing the communities and the people of the East Neuk and Landward ward as your councillor for the last five years and I ask you to let me have that privilege again so I can continue to promote and give voice to the people of this ward.
"I gave up my 37 year career in the NHS to fulfil my role as your councillor. I believe in giving 100% to any role I take on. So please vote for me on May 4."
Rosalind Garton (Labour)
Rosalind Garton has lived in east Fife for more than 40 years, working as a lifelong learning tutor in geology at St Andrews University.
She said: "As a yoga teacher, I also run my own business, which gives me an insight into issues for businesses in the East Neuk.
"An active trade unionist, I am particularly concerned about the higher than average number of employees in east Fife who earn less than the living wage, and about the need for more affordable housing in the East Neuk area."
Alisdair Gilbert (Lib Dem)
Alisdair Gilbert lives in Fife with his wife and two young sons, and works in the area.
He said: "I am standing in this election as I believe in supporting communities and protecting community hubs.
"I first got involved in local politics through being a member of the community council.
"There is a need to integrate and engage with all aspects of our community to ensure we develop a vibrant and varied society.
"I understand the need for listening to the views from East Neuk and Landward, representing them on the council where I will work to develop the traditional, distinctive community nature of East Neuk and Landward."
Margaret Harper (SNP)
Margaret Harper has worked for a NHS Scotland health board for nearly 20 years and is currently a bereavement sevices officer.
She said: "Having lived in the area with husband Bob and family, for thirty years, I am aware of the issues which face this local area.
"I have a good understanding of representing people, as for the past 18 years I have been a trade union representative.
"Locally, I was involved with others in encouraging the development we see to the north of Cellardyke today."
Linda Holt (Conservative)
Linda Holt moved to Arncroach in 2004 to bring up her family.
She said: "My interest in education led me to become a director at the UK's first outdoor nursery in Fife.
"After fighting wind farm proposals at Lingo and Kenly, I co-founded the national campaign group Scotland Against Spin in 2012, becoming its spokesman and lobbyist.
"The Scottish Field named me among the Scottish countryside's 'movers and shakers' and The Courier included me in its Tayside's Impact 100 list.
"A graduate of Oxford University, I now combine tutoring for the St Andrews' Haydays with occasional journalism and PR work."
Bill Porteous (Lib Dem)
Bill Porteous lives and works in St Monans, is married with two grown-up daughters and is a Dundee University graduate.
He is a committee member of Burgh of St Monans and Abercrombie Community Council.
He said: "I am chairman of Beautiful St Monans working with a dedicated team through floral displays to increase local pride in our community.
"My priorities are to enhance opportunities for all local businesses, working with Fife Council to provide nursery transport and provide further sporting and other facilities such as the multi use games area recently opened in St Monans.
"My promise is to listen to all constituents to help us achieve a better community."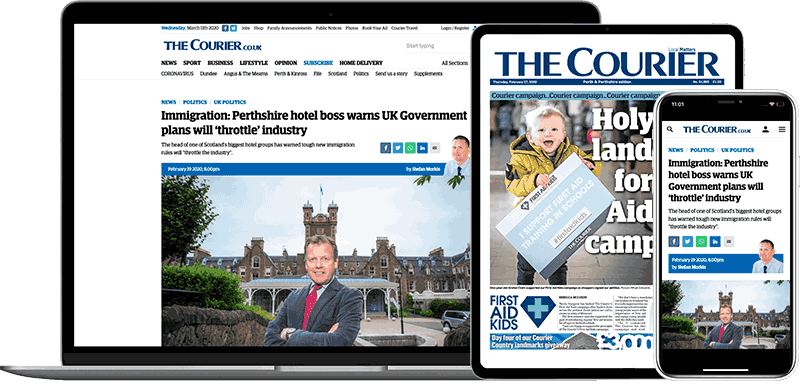 Help support quality local journalism … become a digital subscriber to The Courier
For as little as £5.99 a month you can access all of our content, including Premium articles.
Subscribe