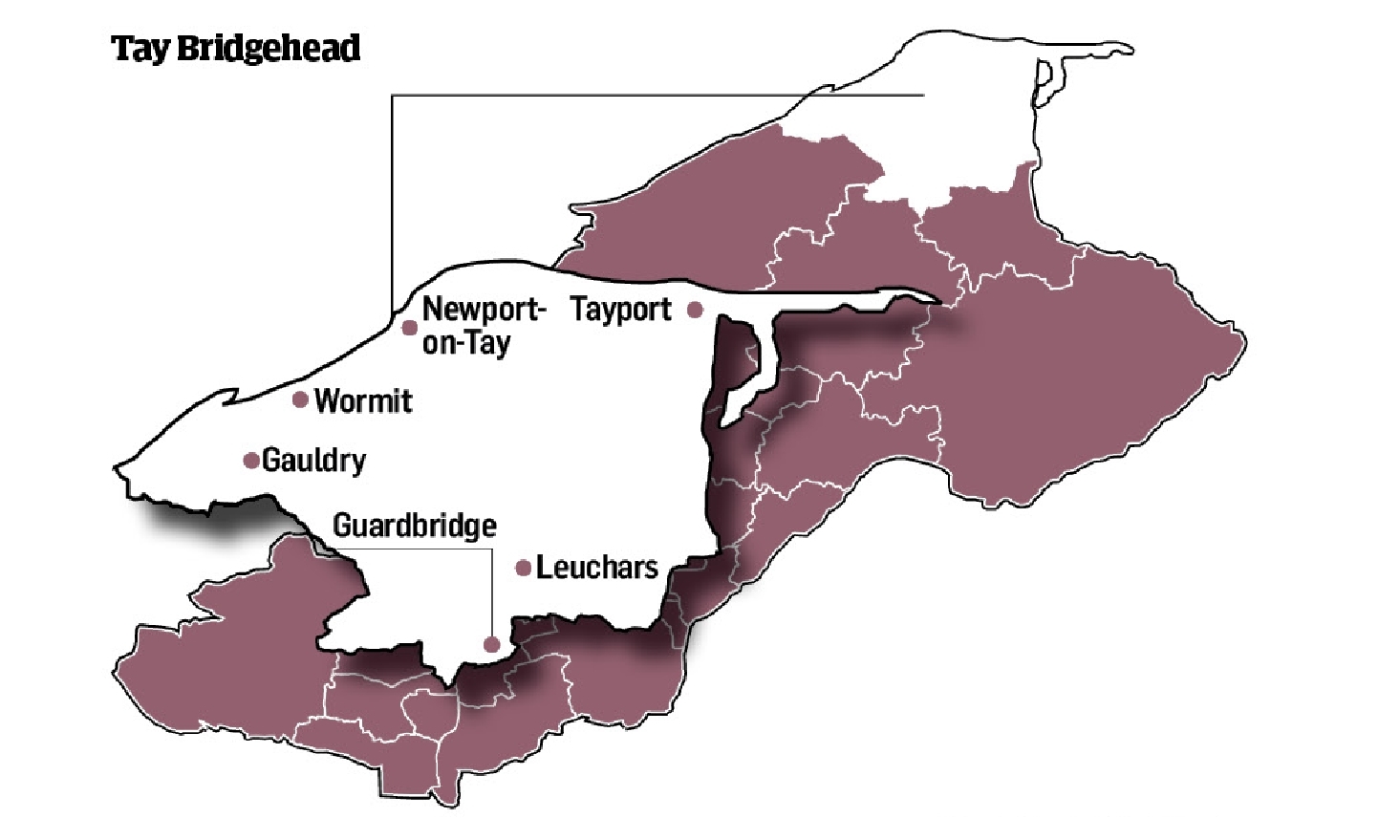 With the amount of change going on across the water in Dundee, the outcome of the vote in Fife Council's Tay Bridgehead ward could well be one to watch out for.
Madras College might be in St Andrews but, given that the catchment extends to the area, parents and pupils living in Tay Bridgehead will be keen to hear from their local candidates about their take on the long-running saga and how the project has been handled.
Recent years have also seen great changes in the role of the former RAF base at Leuchars, now of course Leuchars Station, and indeed in nearby Guardbridge, where St Andrews University's energy centre has become a major focal point.
Both will be assets that the communities will be keen to protect and develop in respective ways.
Improving transport links, housing and policing in the area will also be among the talking points over the next fortnight, while candidates will also be keen to highlight how the much-mooted Tay Cities Deal could benefit this part of the world in particular.
Indeed, the changing nature of Dundee's waterfront – with the V&A at the forefront of those developments – will undoubtedly have an effect on towns and villages on the other side of the Tay. How the ward can embrace the opportunities presented by changes in the city will also be important strands to touch upon for those vying for votes.
The Liberal Democrats held the upper hand in 2012, with Tim Brett and Maggie Taylor taking two of the three council seats, but now that the latter has decided to stand down the other parties will fancy their chances of making gains.
---
Candidate profiles
The Courier invited each candidate to submit a short introduction to themselves and, if they wished, a video explaining why they deserve your vote.
Tim Brett (Lib Dem)
Tim has represented the Tay Bridgehead ward for the last 14 years and has lived in the area for over 30 years.
His three children all attended Madras College in St Andrews.
He said: "Ihave enjoyed working with local groups to take forward different projects such as play park improvements, the MUGA in Balmullo and the Tayport Community trust projects.
"I also hope I have helped many people in the community with individual issues."
Tim is currently leader of the Liberal Democrat group on Fife Council.
Fergus Cook (Green)
Fergus Cook has been selected to stand as the Green Party candidate in the area.
He has been involved in nature conservation for most of his career.
He said: "Solving the social care crisis now is about more staff. But the future is about keeping people fit as well.
"That means desirable, high quality outdoor spaces, path networks and projects that get people to use them."
Bill Connor (SNP)
Bill was born in Newport and brought up in Tayport.
Now living in Leuchars with family in Tayport, Newport, Leuchars and Balmullo, he attended Tayport Primary and Secondary School before completing his education at Madras Kilrymont College in St Andrews.
Bill is also an ex-serviceman, having served for 12 years, following which he spent 25 years working in London in a private bank.
"In 2012 I was privileged to be elected as the SNP councillor representing the Tay Bridgehead ward," he said.
"Since then I have worked with all types of local organisations and groups in the ward and am passionate about supporting local empowerment and local decision-making; helping people to take action in their own communities."
Robert Drysdale (Conservative)
Robert Drysdale was born in Edinburgh and raised in Fife, firstly near Kirkcaldy and then near Cupar.
Robert worked in the building industry in central Scotland and London and then worked in financial services in Edinburgh and London.
For the last 18 years he has been living and working in North East Fife and raising a family.
Robert is a keen student of history and is passionately interested in the countryside.
Robert strongly believes that communities must be given a stronger voice in local issues and that the needs of all of the communities of the Tay Bridgehead ward must be recognised and supported.
Derek Gray (SNP)
Derek is well known as a community councillor and has lived in Tayport in the ward for 19 years.
"People and community are at the heart of everything I do," he said.
"As a community councillor I have strengthened engagement with residents and made the council more pro-active in relation to local issues."
Derek has also established a forum which brings the Tay Bridgehead community councils together to share common issues, find local solutions and share resources.
"High quality, accessible and effective council services are important to me and ensuring that those services improve people's lives and communities will be my priority," he added.
Jane O'Neill (Labour)
For the past 15 years Jane worked at the UK and Scottish parliaments, supporting the work of our elected representatives.
"I dealt with and resolved complex issues affecting people's lives, and there is no better preparation for working as a councillor than to have had a varied work and life experience," she said.
"Fife's Labour council has achieved a lot in the last five years, with major investment in affordable housing, introducing a new approach to early years and nursery education, apprenticeships and training opportunities for young people and the development of new care homes.
"I look forward to Fife Labour delivering a new Madras College benefitting 650 pupils who attend from the Tay Bridgehead area.
"I would put my experience of working in local government, the NHS and in the private sector as well as Scottish and UK pParliaments to good use if elected as your local councillor."
Jonny Tepp (Lib Dem)
Jonny Tepp has lived in Newport for more than 20 years and is married with three grown-up children who attended Newport PS and Madras College.
He is currently the group Scout leader in Newport, responsible for managing the group and coordinating local parent volunteers.
Over the past 10 years Jonny worked with other parents and has acted as leader, chair, secretary and treasurer of the group (sometimes simultaneously) to build a thriving group.
During the day, Jonny works as an administrator at Abertay University, supporting academic governance and quality management.
Jonny is passionate about providing essential facilities and opportunities for local people and protecting the local environment.
If elected, Jonny says he would listen to and serve the people of Tay Bridgehead.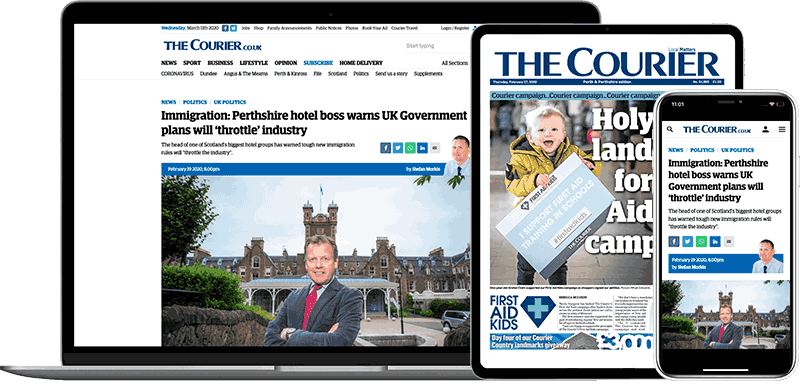 Help support quality local journalism … become a digital subscriber to The Courier
For as little as £5.99 a month you can access all of our content, including Premium articles.
Subscribe