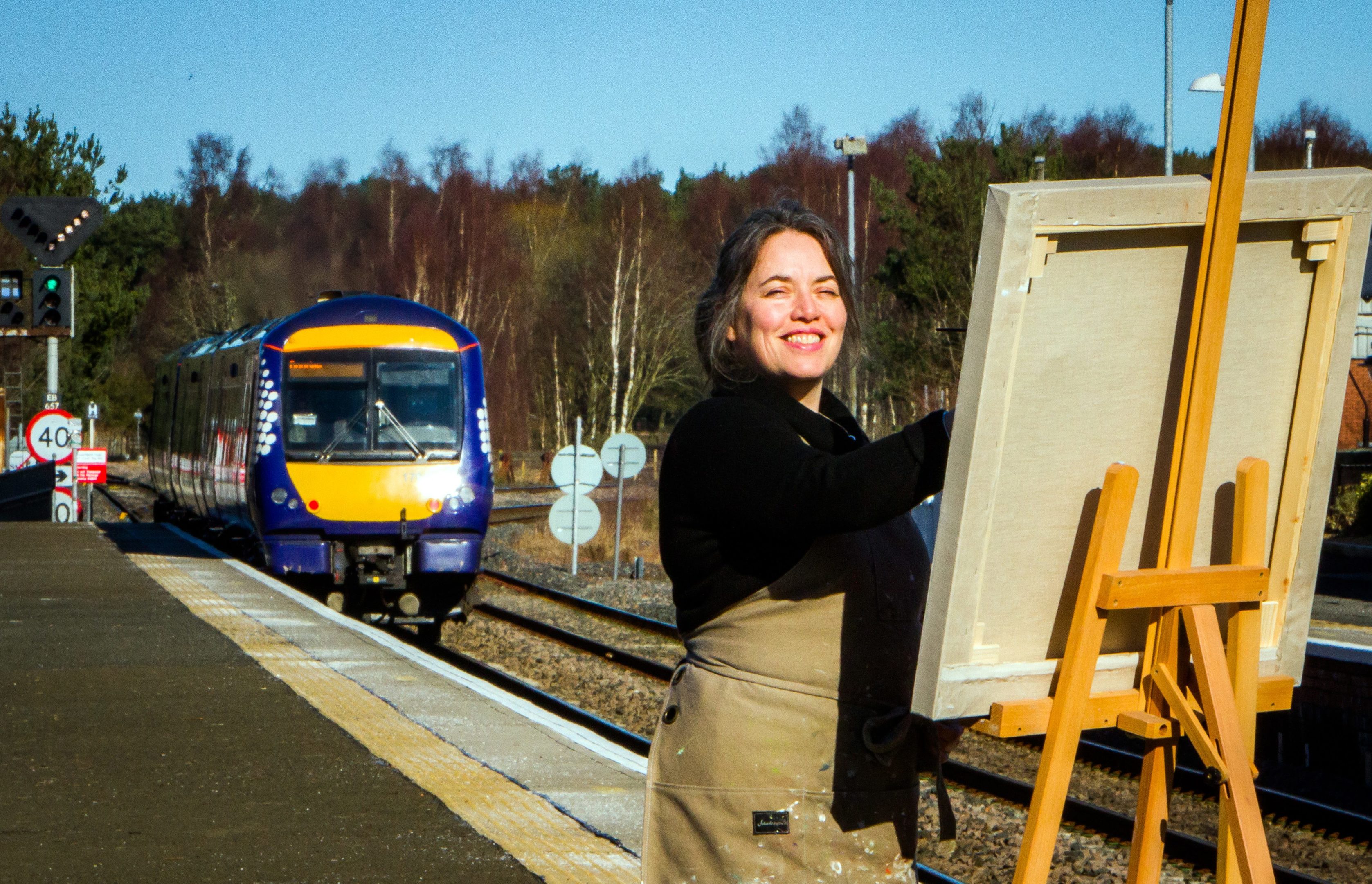 There's more to many railway stations in Tayside and Fife than simply catching a train: Many are now doubling as important artistic and cultural hubs.
Many of these projects were made possible by ScotRail's 'adopt-a-station' scheme, launched over a decade ago, which recognised the role of stations at the heart of communities.
Now, 10 of these unique venues on the east coast mainline railway through Fife will be the focus of The Artline Open Doors Weekend on April 29 and 30.
From North Queensferry to Cupar, once vacant rooms in station buildings have been strikingly refurbished as artists' studios or heritage centres, welcoming visitors.
Travelling by train, visitors will be able to visit all the venues in a day, taking in what is one of one of the UK's most scenic rail routes at the same time.
The venues open on The Artline Open Doors Weekend are:
North Queensferry – Artists Karen Trotter and Lucie Macaulay will be exhibiting artwork over the weekend.
Inverkeithing – A poster exhibition will be on show in the original waiting room of rail art and writing by Sheena Berry and Maureen Sangster. The 22 posters feature artwork, poems, fictional historical conversations and centre on local iconic buildings, historical events and people.
Aberdour Signal Box Studio – this brand new venue is the culmination of a major restoration scheme of the iconic signal box, under ScotRail's adoption scheme. The studio will be used by artist, Lynette Gray as a base for creating ceramic work and small workshops.
Burntisland – Two venues are open: the restored Station House containing the new studio of artist, Susy Kirk (fine fabric painter); and the old Platform Building, behind the station with studios for artists; Sally Grant, Beth Legg, Grace Girvan, Ebba Goring (jewellers), Gingerbread Designs (textiles and ceramics) and Sophie McKay Knight (fine art painter).
Kinghorn – The once empty rooms at Kinghorn Station have been restored by artist Lynette Gray. Now refurbished, the upper floor contains fine art painters, Lynette and Douglas Gray's studios, while the former ladies waiting room on the ground floor has been transformed into Kinghorn Gallery, where workshops and art classes take place. In addition, the gallery is hosting Kinghorn Historical Society's exhibition, The Changing Face of Kinghorn High Street.
Kirkcaldy – A short walk from the bustling station lies the stately Kirkcaldy Galleries, home to renowned art and heritage collections. Also on show is a temporary exhibition of new work by artist Jeremy Hutchison, presented by visual art and craft organisation, Fife Contemporary. The exhibition, Limomolum, explores the effects of de-industrialisation through a series of performances, texts and videos.
Ladybank – Two venues are open at this picturesque Victorian station. On platform two is the Kirsty Lorenz studio while, the Off the Rails Arthouse is home to a group of local artists.
Cupar – The exhibition space within Cupar Heritage Centre will show a major reworking of The Story of Cupar, which sets out many aspects of the former county town's history from Pictish times through to the twentieth century.
The Artline group was formed in 2015 to represent those who were involved in the Adopt a Station Scheme in Fife.
Venues with art links, adjacent to the stations are also involved.  Restoration of the railway buildings was made possible by grants from the Railway Heritage Trust and the Stations Community Regeneration Fund.
Further funding for the Artline Open Doors Weekend came from the Association of Community Rail Partnerships (ACoRP) / Transport Scotland Small Grants Fund.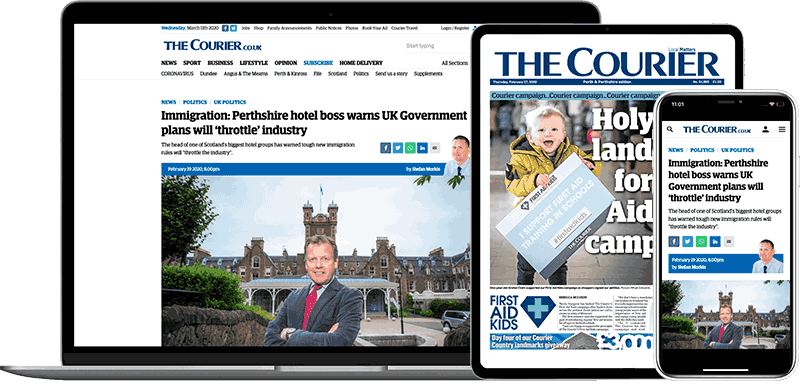 Help support quality local journalism … become a digital subscriber to The Courier
For as little as £5.99 a month you can access all of our content, including Premium articles.
Subscribe