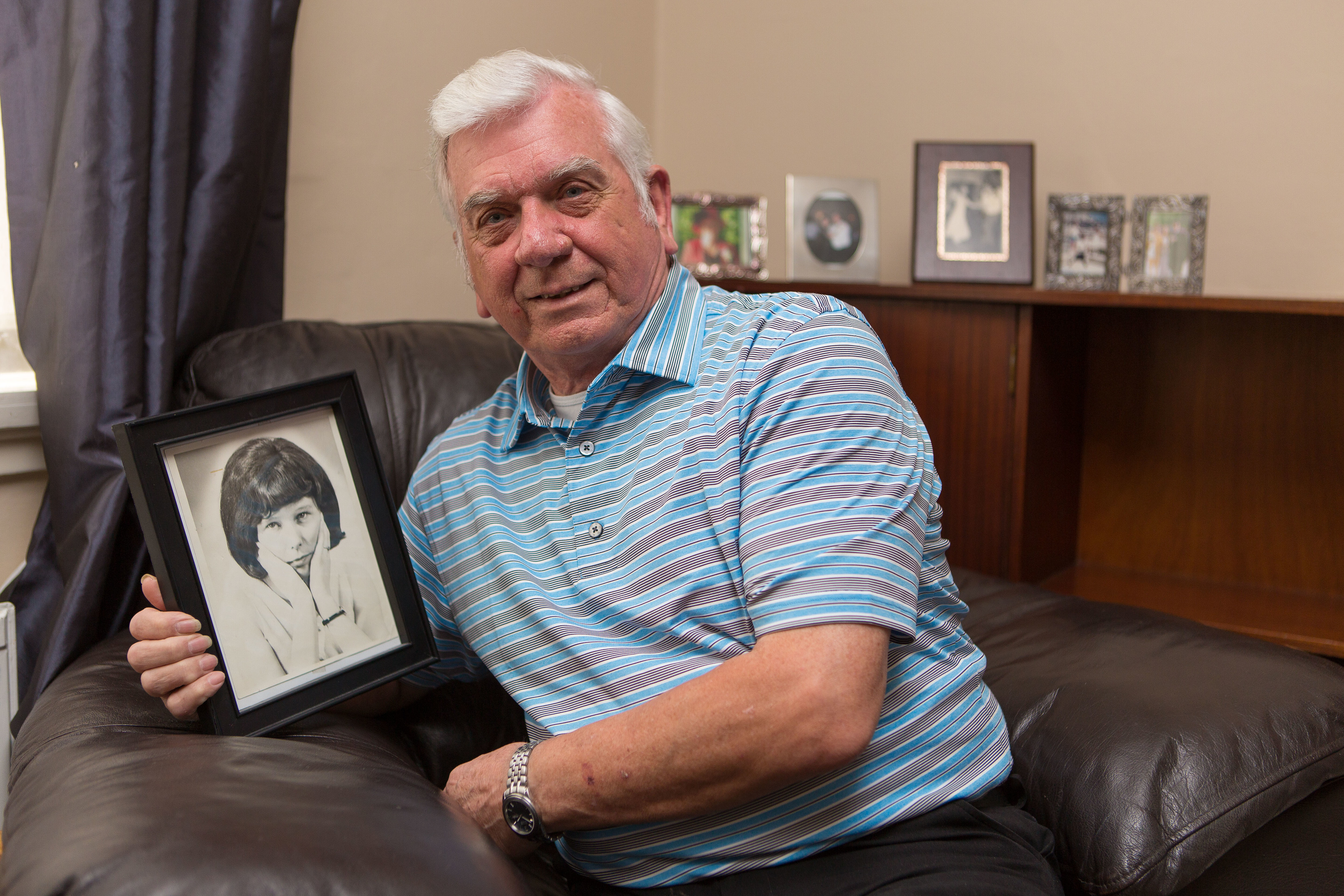 A heartbroken husband believes he has been denied the chance to claim compensation following his wife's tragic death because Fife health board has "dragged its heels" over its handling of complaints.
David Dunsire, whose wife Kay passed away following a battle with cancer in December 2012, insisted he has been left with nowhere to turn after the three-year time limit for making a claim came and went while the health board and the Scottish Public Services Ombudsman (SPSO) looked into his concerns.
The latter finally upheld two of three complaints made by Mr Dunsire, namely that NHS Fife failed to provide Mrs Dunsire with a reasonable standard of nursing care and treatment while she was a patient at Kirkcaldy's Victoria Hospital in 2012, and that it failed to handle his complaint in a reasonable way.
However, while NHS Fife has apologised for its failings, any hopes Mr Dunsire had of securing compensation through the courts appear to have been dashed.
"Even though I followed the procedures and processes, they've stretched it out so long that now I can't get any recompense," he revealed.
"It's not about money — it's about getting some form of justice and closure.
"I just want people to know that the hospital and health board made many mistakes, and that the standards were below what someone should reasonably expect."
Mrs Dunsire was initially treated at Muiredge Surgery in May 2012 complaining of all over joint pain, and a number of appointments took place in the months that followed.
However, it was not until July 30, when Mrs Dunsire's condition became so bad that she needed to be taken to Victoria Hospital's A&E department, that a subsequent X-ray of her chest showed a shadow on her lung and signs of suspected lung cancer.
Mr Dunsire's complaint touched on a whole raft of concerns about his wife's treatment and care, including issues with adults with incapacity; communication; unnecessary delays with investigations and tests; treatment decisions including medication and whether these were provided within a reasonable time; the decision to transfer Mrs Dunsire into a hospice; record-keeping; and the failure to follow a dietician's advice.
He was also particularly concerned that Mrs Dunsire contracted diabetes twice and, after she broke her leg in a fall in late November, what he believes was hospital-acquired pneumonia which ultimately caused her death on December 6 that year.
"I'm angry and frustrated that my wife's ill health was not considered as a whole," he continued.
"Taking all the factors into account, her cancer should have been picked up on and treated earlier, which would at the very least have prolonged her life."
Paul Hawkins, NHS Fife chief executive, said that the health board takes all complaints seriously and investigate each one thoroughly.
"The nature of Mr Dunsire's complaint was particularly complex and we investigated all of his concerns in detail," he explained.
"As such, our investigations took some time. However, it is important to consider that our complaints process is separate from national legal process, which governs the three-year limit on a claim and is something over which NHS Fife has no control.
"We responded to Mr Dunsire in considerable detail once our investigation was complete.
"We also noted the Scottish Public Service Ombudsman's findings and have since taken steps to meet its recommendations by revising documentation and introducing a learning pack, which is made available to every ward and department.
"NHS Fife has also formally apologised to Mr Dunsire and I would once again reiterate our most sincere condolences for his loss."