Rescuers battled for several hours to save a whale beached in Fife.
The 21-feet long minke whale was stranded at Largo Bay, between Elie and Lower Largo.
It was returned to the Firth of Forth on the second attempt to refloat it, after it beached again on a rocky reef.
The mammal was reported to police by a passer-by at around 4pm on Friday afternoon and a team of medics, officers and volunteers from St Andrews and Leven Coastguard, the SSPCA and British Divers Marine Life Rescue rushed to the scene.
It was around 10pm before the juvenile whale, which had become stranded at low tide, was refloated for the second time as the tide came back in.
By the time it swam away it was  too dark to see whether the juvenile whale had remained in the water.
However, it had not returned to the surrounding shoreline by Saturday morning.
Paul Smith, BDMLR area co-ordinator, who was among the rescuers, said: "There is no sign of the whale on the Largo shore so it looks like it has been a success.
"It may come up elsewhere, we don't know, but at the moment there is no report of it.
"The immediate rescue zone and the area either side was searched this morning (Saturday)."
Mr Smith said the animal was distressed but unhurt as the team attached inflatable pontoons so it could be refloated.
Medics delivered first aid to keep it alive as they waited for high tide.
The minke, which is a common species in the area, was cut and bruised when it beached on the reef but Mr Smith said its injuries were superficial and it remained strong enough to be refloated and swim away.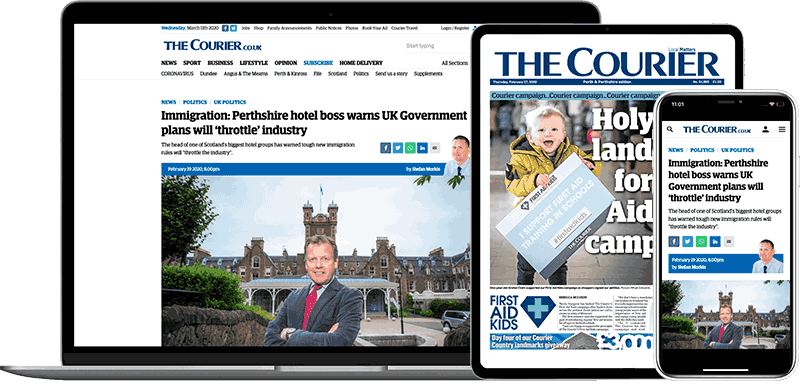 Help support quality local journalism … become a digital subscriber to The Courier
For as little as £5.99 a month you can access all of our content, including Premium articles.
Subscribe