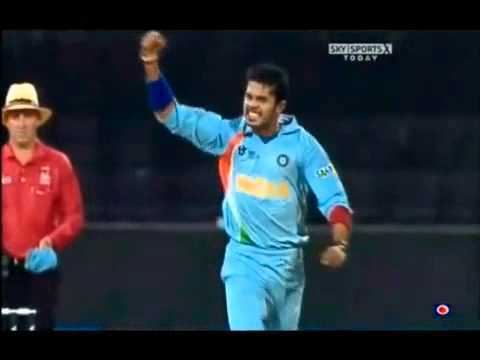 A Fife cricket club remains on tenterhooks waiting to hear whether one of India's biggest stars of the sport will be allowed to join its ranks.
Double World Cup winner Shanthakumaran Sreesanth has asked Kerala High Court for a certificate allowing him to travel to the UK and play for Glenrothes Cricket Club despite a lifetime ban from the game in his home country.
Sreesanth, considered one of the world's top bowlers, is now a Bollywood film star and married to Rajasthani royalty but he is prepared to leave behind his millionaire lifestyle and return to the crease at Gilvenbank Park.
The 34-year-old former Test star was banned by the Board of Control for Cricket in India for his alleged role in a 2013 spot-fixing scandal, for which charges against him were dropped.
A decision expected last Friday has been delayed.
Glenrothes Cricket Club president Eddie Gibbs said: "They have told him that the final verdict will now be on April 28.
"Our first league game is on Saturday so it means he will miss the start of the season but no one is giving up hope yet.
"This has been dragging on all winter but it is getting to crunch time.
"We hope the court will follow process and not let the BCCI cause any more delays."
Sree, as he is known to his fans, was said to be "giddy with excitement" at the prospect of playing again and his presence at the kingdom club would, it is claimed, revolutionise the game in Scotland.
He and his lawyer are confident of winning the no objection certificate (NOC) and it is understood he is ready to travel as soon as he is given the all-clear.
Mr Gibbs said: "It will be a massive news story if he comes.
"The ramifications will be huge in terms of sponsorship, the buzz and for the game in Scotland generally.
"Someone said it is the equivalent of Messi pitching up at Raith Rovers but I would compare it to someone who is maybe not at the peak of their game but still a big name, like Steven Gerrard, pitching up there."
The BCCI has filed a reply to Sreesanth's petition stating the NOC should not be issued.