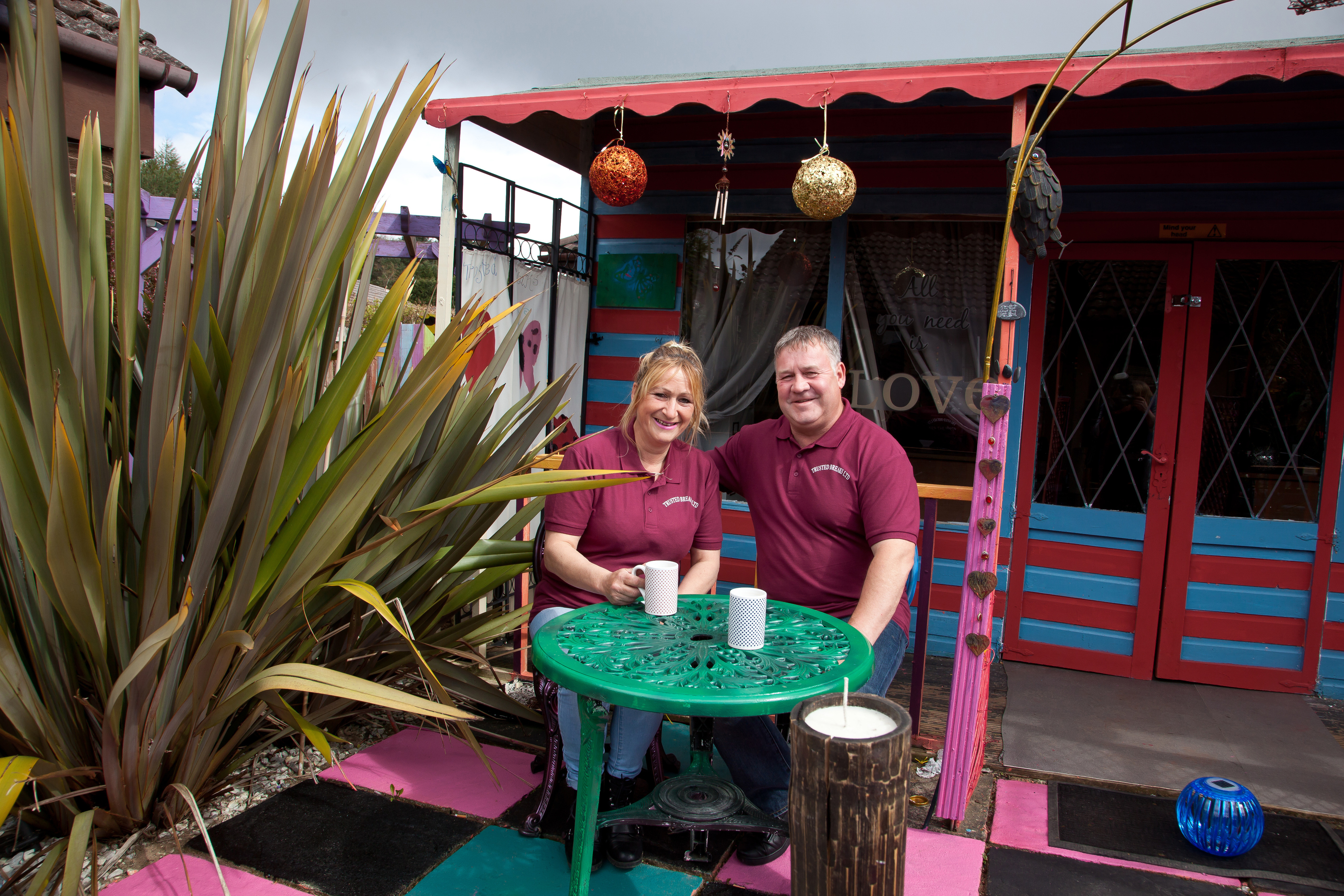 A grieving Glenrothes mother has unveiled ambitious plans to open a respite centre to honour her dead daughter.
Jacqui Lowe says that she has been inspired by the life of daughter Charley to help people with physical and emotional disabilities.
Charley Lowe passed away in September at the age of 20 as one of the oldest people known to have lived with Edwards' syndrome.
Since her death, mother Jacqui, 51, has devoted her time to developing plans for a respite centre that could help others affected by disabilities, as well as developing a sensory garden at her home in the Balgeddie area of the town.
Having been inspired by a trip with her daughter to a similar facility in the United States, Jacqui said that she had already started to look for suitable sites.
"I was on a plane with people that had children with terminal conditions, petrified, wondering if their child was going to survive the flight," she said.
"I thought 'maybe we need to have something here in Britain', because there's nothing like it here. We need around an acre of land.
"We've looked near Gilvenbank, somewhere like that would be fantastic, where we can have horse riding for the disabled."
Edwards' syndrome, also known as Trisomy 18, is a genetic condition caused by an additional copy of chromosome 18 in some or all cells of the body.
Disrupting the development of a baby, many children are miscarried or stillborn or fail to survive beyond a fortnight after birth.
Speaking about her daughter's life, Jacqui said: "Charley was the happiest girl in the world. She was amazing, bright, clever and very wise.
"Charley understood everything and communicated well, visually, by touch, and she said the odd word. Her life was unique and her material world for a 20-year-old was a straw, a bit of paper, a wee brush and a spoon.
"She had seen all over the world, had nice clothes and a beautiful house, but her material world were those things."