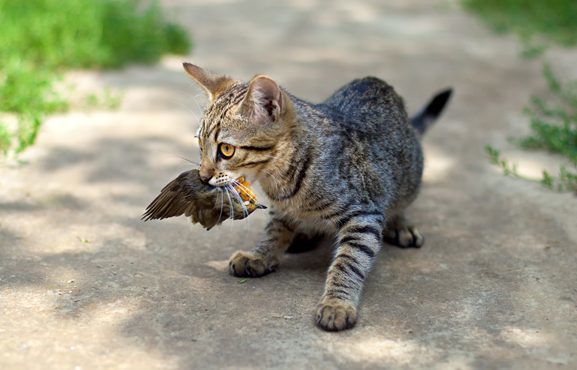 A new survey has revealed British cats prefer the comfort of their home to the great outdoors.
More than half of cat owners surveyed admitted their feline friend chose the domestic life with warm rooms and comfortable beds.
When moggies do venture outside, almost six out of 10 cats never or rarely catch or kill any wildlife, while 12% spend their time sleeping the day away.
The survey, carried out by Vets4Pets, looked at the changing relationship between owners and their pets.
Director of clinical services, Dr Huw Stacey, said: "Domestication of cats began approximately 13 million years ago, and their lives are continually changing.
"Indoor living in today's society affords a high level of comfort for many cats and owners often see keeping cats indoors as keeping them safe."
But while keeping them safe, that could lead to frustration, boredom and health problems including obesity and diabetes.