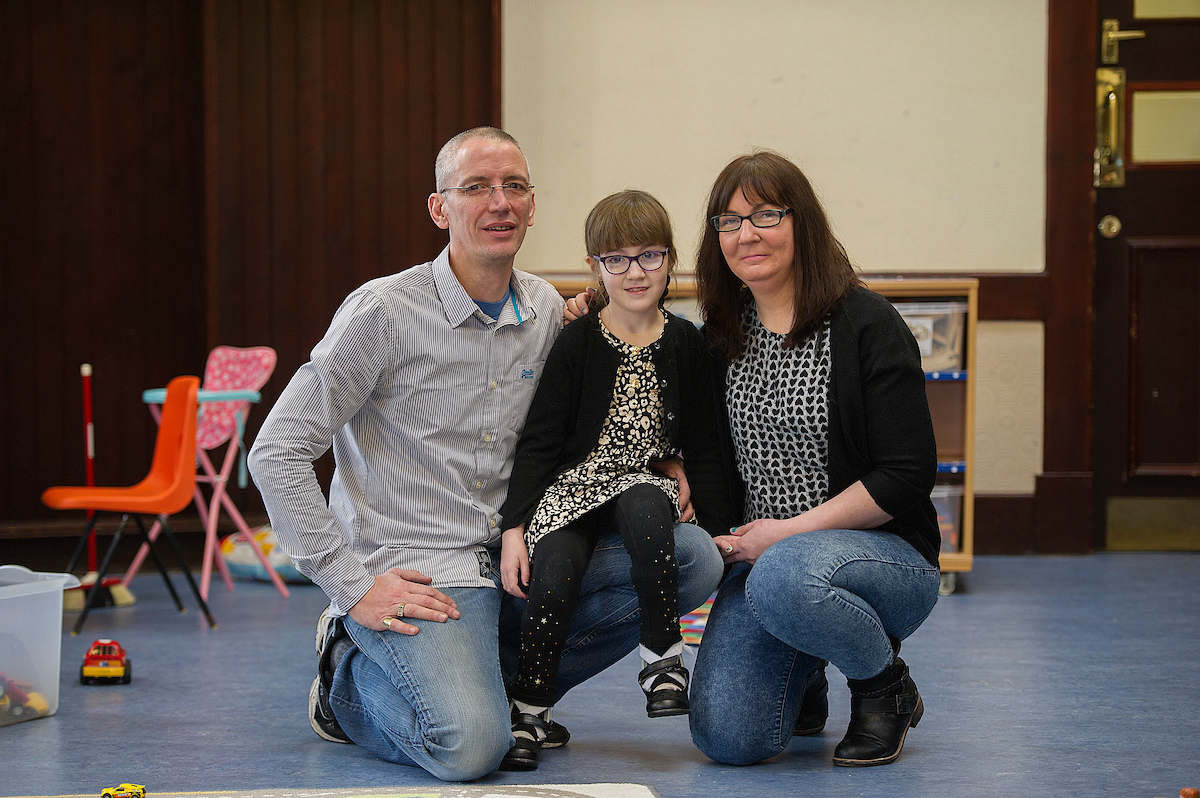 A Fife family has told how their lives have changed thanks to the support of a charity project.
Mika Burke, 8, from Kirkcaldy, was one of the first people involved in a new Fife group launched by Spina Bifida Hydrocephalus (SBH) Scotland with the help of funding from the Big Lottery Fund.
Mika has spina bifida and hydrocephalus which, for her, means she is mobile but has to wear splints and occasionally use a wheelchair, while her hydrocephalus also causes some issues with attention and learning.
However, one of the key issues for Mika and her parents Pauline and Paul was the feeling of isolation from others dealing with the same disabilities. Indeed, aged just six, Mika had started to ask her mum and dad: "Why am I so different?"
SBH Scotland was able to step in and offer practical support to the family, with a support worker involved in giving talks and advice to Mika's school, attending meetings with Pauline for Mika's co-ordinated support plan, and giving Pauline some of her time back by advising the school should be training support staff to catheterise Mika rather than her having to travel to the school twice a day.
Pauline said: "Fiona (the support worker) is there any time we need her, we just have to phone and she'll help in whatever way she can."
"Fiona brought with her knowledge we didn't have about Mika's conditions, for instance her teachers would often complain of Mika's lack of attention in class which we didn't realise was because of her hydrocephalus.
"Because of this information the teachers now have a better understanding of how Mika processes information."
The SBH project offers support to families from dedicated support workers; meeting on a one-to-one basis and also attending hospital visits, liaising with teachers at school meetings and providing advice and support at medical appointments.
Having a Fife group to go to is also a fantastic resource for the Burkes who have been able to socialise with others from the local area and gain support from other families.
For Mika it was life changing as she got to meet other children just like her, people who were also taken out from class early or had to come in early from playing outside to catheterise or go through a bowel management regime.
"We never knew there was anyone else affected in the area and then we found out there was someone within the same town," Pauline added.
"To be able to meet other families at the groups and conference has been amazing.
"It's nice to speak to other people who understand you and what you go through every day.
"Mika loves going to the group, she's made friends and doesn't feel so different anymore."