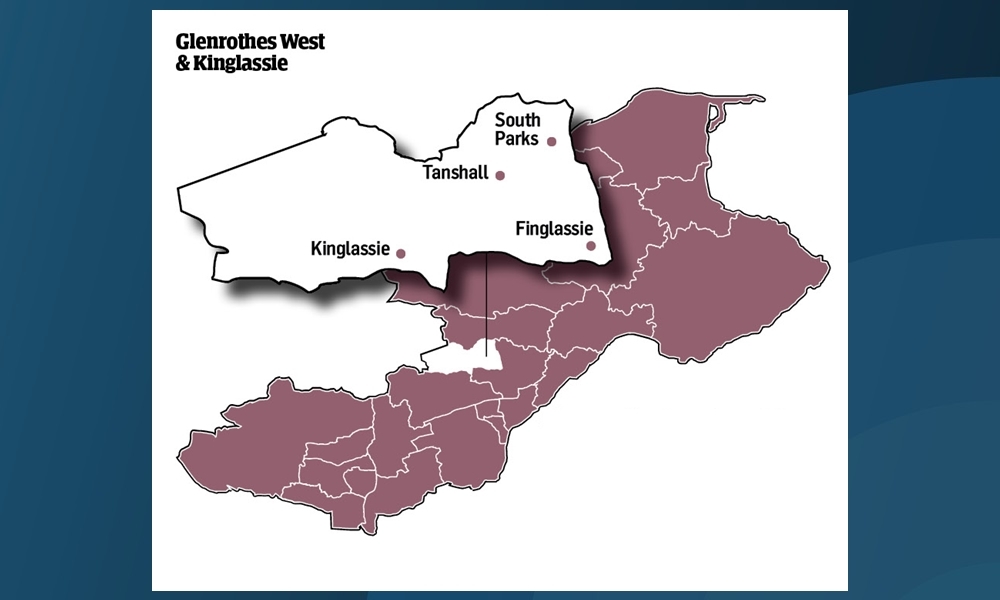 The SNP were the big winners in Glenrothes West and Kinglassie as both Julie Ford and Craig Walker were elected to the council.
Labour's Altany Craik was also re-elected, although Glenrothes area committee chair Bill Brown, standing as an Independent, fell by the wayside.
Ms Ford, who came out on top with 1442 votes, said she was delighted to be returned in the ward, helping to fight off a Conservative challenge from David Croll. Mr Croll polled 723 votes, but Mr Walker secured the seat due to later preference votes.
"We knew there was going to be a Tory surge but we're delighted to have won," she said.
"We worked our socks off to get out and speak to as many people as we can, and I'm delighted to be back on the council for the next five years."
Mr Craik said he too was delighted to be re-elected.
"It's great to see that we've got the support of voters but what the results also show with the Conservative vote that people don't want a second independence referendum," he said.
"It's awful for local politics to see us embroiled in national politics, and it's dangerous, but people are telling us they don't want a second referendum.
"The Conservative party's national media is working very well and that has crossed over into the council elections.
"It's going to be very interesting – it's going to be a long day for the Liberals and the Conservatives are going to have a group now, rather than just three councillors.
"So this will now mean that we'll have to have adult and consensual politics where possible.
"I do think people have forgotten what it means to be a Tory, and it's down to us to get our messages out."
Result
Bill Brown (ind) – 460
Lewis Campbell (Greens) – 87
Altany Craik (Lab) – 1252
David Croll (Cons) – 723
Julie Ford (SNP) – 1442
Martin Green (UKIP) – 63
Derek Preston (Lib Dems) – 86
Craig Walker (SNP) – 659
Turnout: 40%
Elected – Altany Craik, Julie Ford, Craig Walker