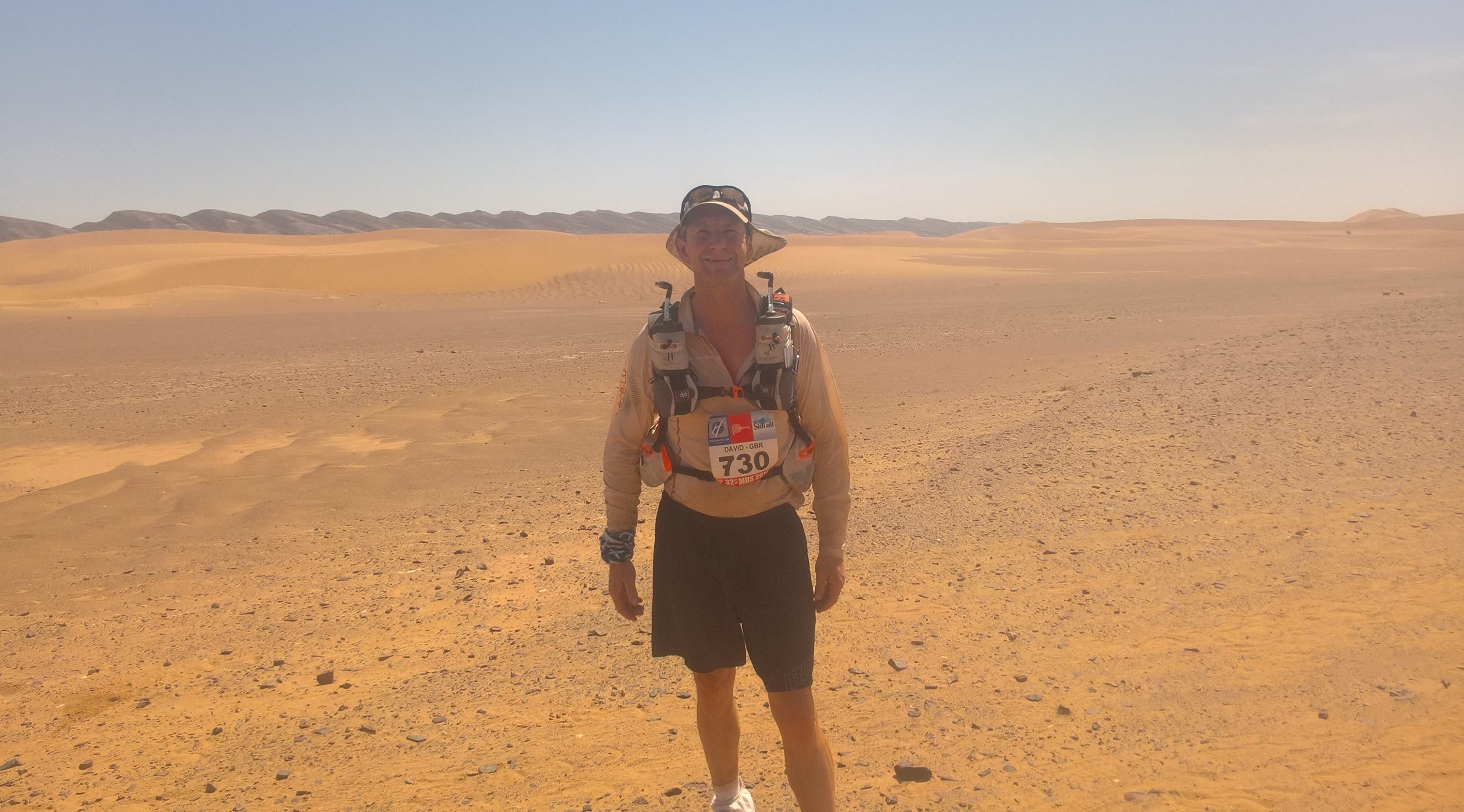 A Fife businessman is shaking the sand out of his shoes  after completing one of the world's most arduous treks.
Kettle Produce's harvesting manager David Cowan has returned home after successfully completing the Marathon Des Sables 2017.
The globally renowned event, which began on April 9, was a seven day, 156-mile gruelling ultra-marathon race, trekking in the searing heat of the Sahara desert.
Impressively, David finished 258th out of the 1,165 participants who started the race.
Kettle Produce covered his entry fees to help him with his fundraising on behalf of CHAS.
"Even the stunning Sahara desert landscape could not detract from the fact that this race is one of the toughest in the ultra-marathon calendar," he said.
"I set off with a positive approach to the challenge, knowing that it was possible for me to power walk each daily distance within the allocated cut off times.
"However, even with this steady approach, I struggled with blisters and painful feet.
"By the end of the race my feet were well and truly wrapped up with plasters and bandages and were extremely painful."
But David said that the care and attention of the medical teams and marshals throughout the length of the race was fantastic.
"And the camaraderie I found with the other participants really made the event enjoyable. Messages from family, friends and workmates were delivered to me each night and encouraged me so much," he added.
David was "absolutely thrilled" with his finishing place and, more importantly, the money he has raised for CHAS.
"It is such a deserving cause and every penny will be put to good use.
"It might sound mad, but I would love to do this race again and see if I can improve my standing."
Kettle Produce financial director Liz Waugh added: "We are all extremely proud of David's achievement.
"His drive and commitment ensured the completion of this gruelling course with an excellent finishing time and another fantastic contribution to CHAS."
David has so far raised £2,360, and to help visit www.justgiving.com/fundraising/David-COWAN6.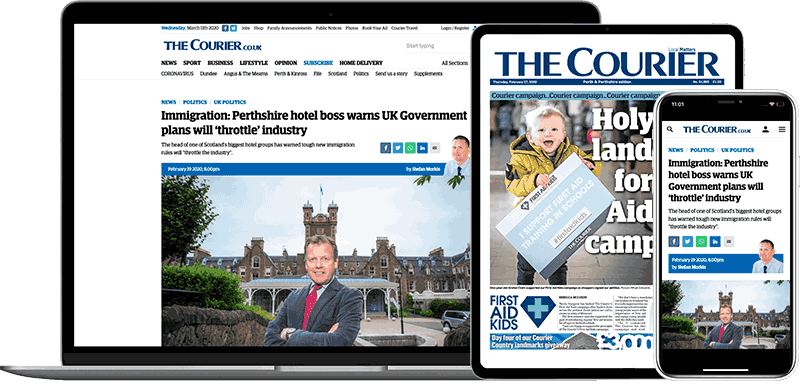 Help support quality local journalism … become a digital subscriber to The Courier
For as little as £5.99 a month you can access all of our content, including Premium articles.
Subscribe