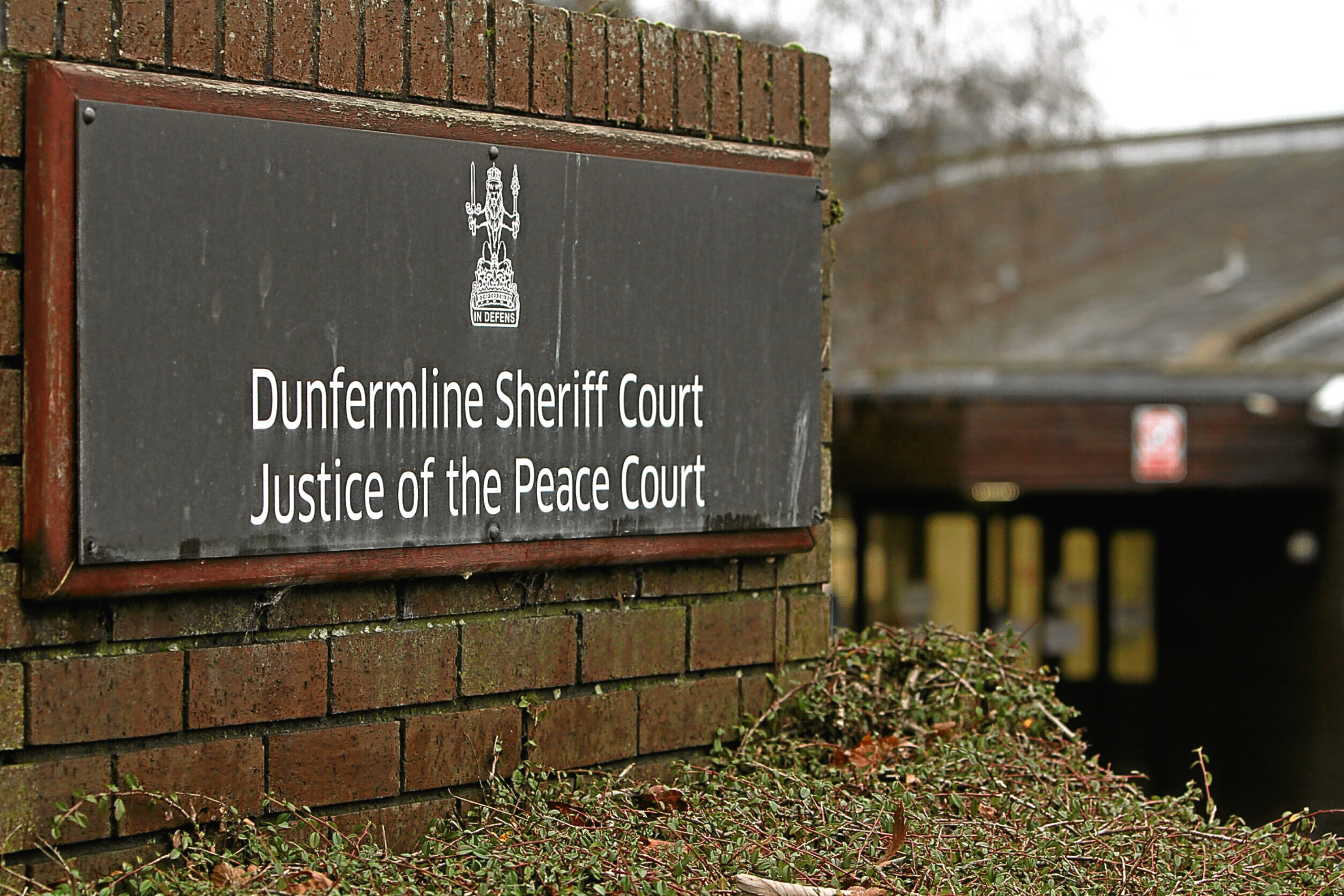 A Fife man has appeared in court accused of defrauding thousands of pounds from pensioners in "bogus workman" cons.
The alleged incidents took place in Rosyth, Crossford and Kirkcaldy between March and this month.
William McPhee, 32, is facing nine charges and on three of them his 18-year-old brother Hughie McPhee is a co-accused.
William McPhee, of Thornton Wood, Kelty, appeared from custody at Dunfermline Sheriff Court and denied all the charges. His brother, also of Thornton Wood, did not appear and a warrant was granted for his arrest.
The older McPhee is accused of obtaining £1600 by fraud from a 66-year-old man in Castlandhill Road, Rosyth, on March 1 and 2.
According to the charge, he told the man work was required to his roof and obtained money for a job that was not completed and was not necessary in the first place.
It is alleged that on May 2 McPhee returned to the same house and told the man further work was required and attempted to obtain another £1600 by fraud.
On March 24, at Bogwood Drive, Crossford, it is alleged both brothers, acting together, obtained £1000 from a woman after telling her the roof of her home was infested with woodworm.
On April 6, in Edzell Park, Kirkcaldy, it is alleged William McPhee pretended to a couple, aged 78 and 73, their roof needed repairs and obtained £1900 by fraud.
It is further alleged McPhee, as a trader, engaged in aggressive commercial practices by demanding more money than had been agreed.
He is further accused of stealing £500 in an envelope from this couple.
Prosecutors also claim both brothers acted together to obtain £1200 by fraud from an 86-year-old in Harley Street, Rosyth, man by telling him his roof needed repaired on April 22.
They are also accused of stealing an envelope containing £1200 from this man.
On April 23 at Beechbank Crescent, Kelty, it is alleged that William McPhee smashed the rear windscreen of a car.
Trial was set for June 12 and depute fiscal Azrah Yousaf opposed bail, saying: "The charges are particularly unpleasant. The victims are elderly and it's the bogus workman type of offences. There is a high risk of re-offending."
Sheriff Robert Dickson refused to grant bail, saying: "The nature of these charges is particularly nasty."
McPhee will remain in custody until the trial.