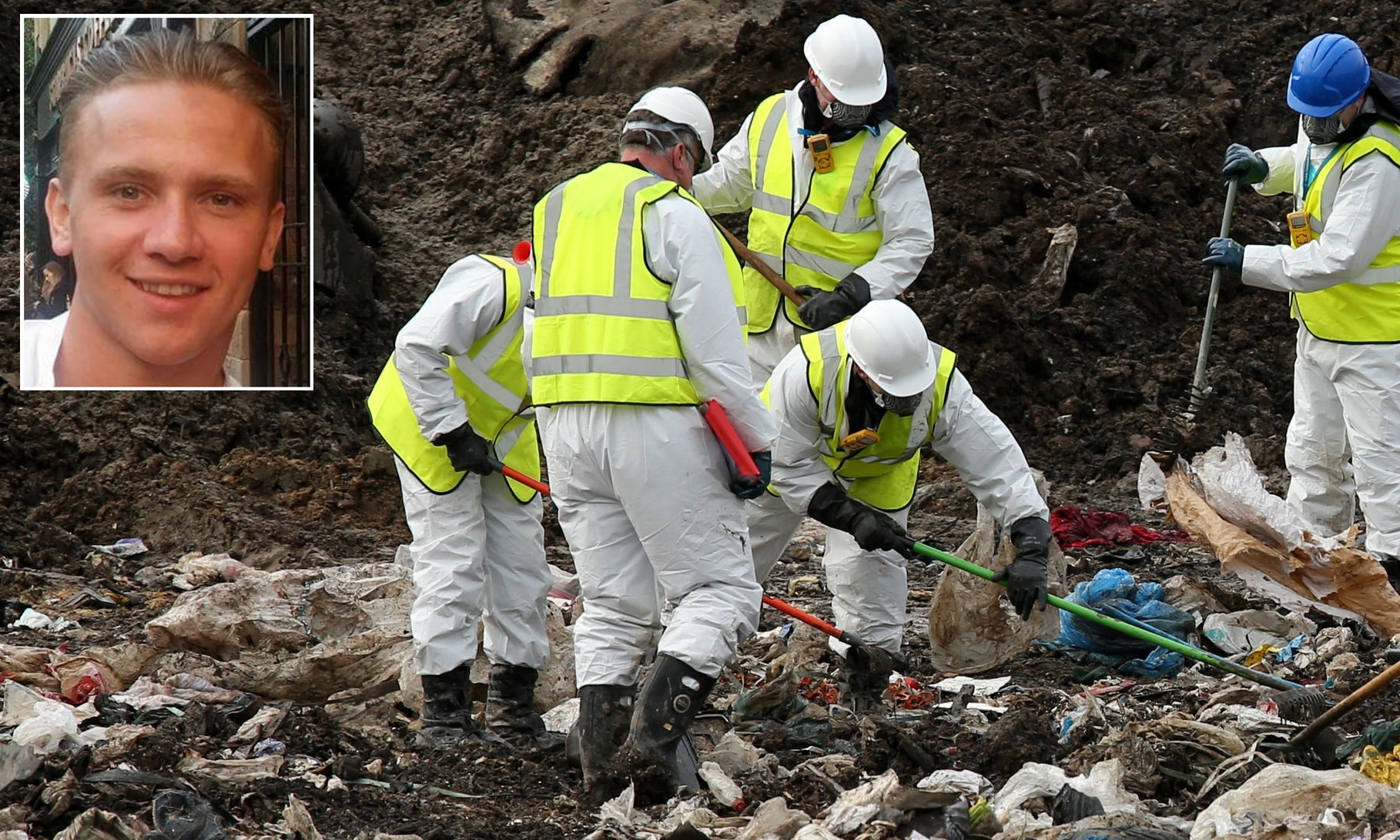 Police have confirmed the landfill search for missing Fife airman Corrie McKeague will continue for at least another week.
More than 3,100 tonnes of waste have now been cleared from the site at Milton, near Cambridge, in an operation costing in excess of £1 million.
It is believed Corrie's body was disposed of at the site and since early March officers have been carrying out the arduous task of searching for signs of his remains.
A spokeswoman for Suffolk Constabulary said: "The officers carrying out the search have been working extremely hard in difficult circumstances – with the nature of the waste being searched through, safety considerations, the weather and the depth of the search required presenting a number of daily challenges.
"Throughout the search Corrie has very much been in the forefront of officers' minds."
It is believed officers are searching an area containing waste deposited around the time of Corrie's disappearance.
Discarded mail and newspapers have helped date the landfill.
Corrie, a Royal Air Force Regiment gunner, has been missing since a night out in Bury St Edmonds near his base at RAF Honington.
He was last seen in the early hours of September 24 walking into a loading bay known as the The Horseshoe which is used as a bin store.
The police spokeswoman added: "Throughout the search officers have found material that have indicated they are in the right area – finding waste that was clearly identifiable as being from Bury St Edmunds, and within the right time frame.
"The work being completed is continually being reviewed, with daily updates being passed to senior officers overseeing the investigation. In view of the dates on items still being found and advice from officers on the ground and the site team, the search will continue into week 11."