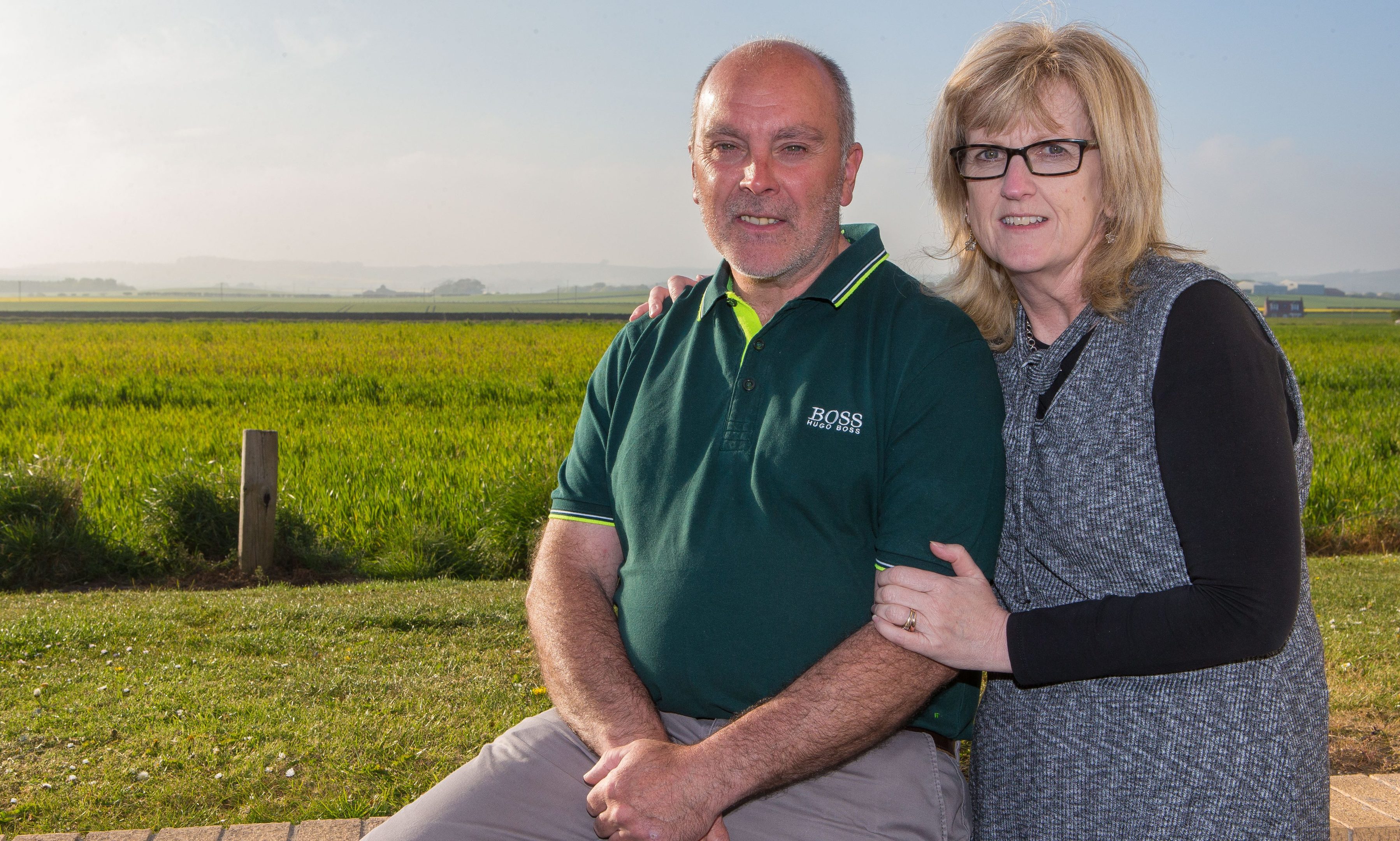 A Fife man who was buried alive in a horrific accident at work had the worst injuries medics had ever seen anyone survive.
Julian (Juels) Kilbane, 49, was submerged under tonnes of soil when a trench collapsed while he was working to connect drains on an extension to Millfield House in Falkland.
He believes he was trapped for around 20 minutes before an ambulance arrived and is still traumatised by the event.
"I can't sleep without the light on," he said.
As we reported, Wallace Roofing and Building Ltd was fined £14,000 at Dundee Sheriff Court over the incident, which happened on September 29 2011, and left former employee Mr Kilbane in intensive care for six days with punctured lungs and all but two of his ribs broken.
Mr Kilbane, of St Monans, had been standing in a trench around 9ft deep and 5ft wide when the workers came across a large rock blocking their path.
Roofing firm fined after worker was buried alive in collapsed trench
He asked another worker to use an excavator to loosen it and clear the path. This led to a wall of the trench giving way, completely covering him in debris.
He described feeling his condition deteriorating while paramedics attempted to treat him at the scene.
"I felt my body draining and that's when they made the decision to pull me out of the ground," he said. "They had exposed me to the waist and grabbed me by the belt and trousers."
Despite being perilously close to losing his life, he managed to joke with paramedics.
"It was just at the time of the Chilean mining accident. I cracked a joke that I was trying to find one of the Chilean miners," he said.
He was taken to Ninewells Hospital, Dundee, where he was treated for life-threatening injuries.
He had sustained a broken shoulder and collarbone, both lungs were punctured and he suffered multiple fractures to his ribs – all bar two of them.
In addition, he still suffers from breathing difficulties because of
scarring on his lungs and has been
diagnosed with post-traumatic stress disorder.
Mr Kilbane, who has four children and a stepson, said it had been a difficult time for his family.
"I think it was traumatic for them at the time and they have had to deal with my moods ever since," he said.
His wife Caroline, 50, said the family just wanted to move on and put the ordeal behind them.
"It was absolutely horrific. We did think we were going to lose him," she said.
"The hospital told him they had never seen anybody with those injuries
survive.
"Because it was a teaching hospital, they asked if they could share the X-rays with students."
She said her husband had received some compensation "but it wasn't much".
However, Mrs Kilbane welcomed the outcome of the court case.
She added: "For the whole family, after five and a half years it is such a relief. Finally there is closure for us."
The court was told that the company's directors have now taken courses and training in health and safety and pledged not to undertake work in deep
excavations in the future.