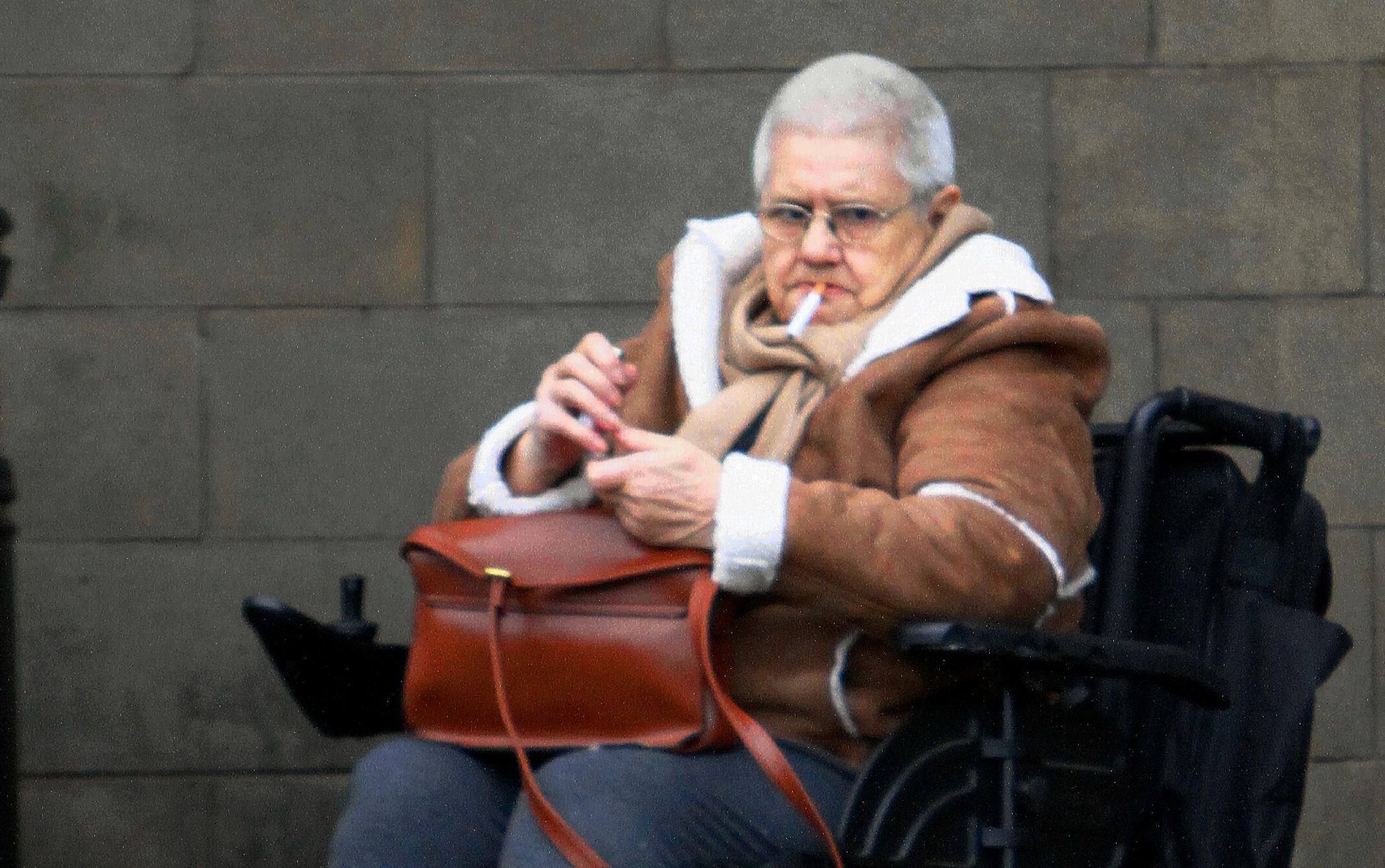 A Fife pensioner who threatened to kill Prime Minister Theresa May and caused a number of bomb scares at high profile points across the country has been sentenced to 45 months behind bars.
Isabella Jackson, who turned 73 last week, admitted a series of offences which included the threat to Mrs May, who had been Home Secretary at the time; sparking bomb hoaxes to Edinburgh Airport, Harrods department store and King's Cross train station in London; and sending white powder to Levenmouth Police Station.
She also maliciously told Fife Council that a fellow resident at her care home had died, when that was not the case.
The wheelchair-bound convict has previously served time in prison for sending email threats to the US Embassy in London claiming there was a bomb on a plane and that former US president Barack Obama was to be killed.
Sentencing Jackson at Kirkcaldy Sheriff Court, Sheriff Grant McCulloch said he was satisfied that her behaviour merited a further custodial sentence.
"You've accepted your guilt for four offences, each of which is significant and caused major inconvenience, fear and alarm," he said.
"You are no stranger to such behaviour.
"It is a deliberate act of a twisted mind, quite content to cause the utmost disruption from the comfort of your own sofa."
The Crown has also applied for a serious crime prevention order which – among other things – would restrict Jackson's internet use and see her subject to police monitoring, although that will be decided upon at a future hearing.
Jackson, of Braehead Gardens, Buckhaven, admitted threatening to kill Mrs May on November 24, 2014, from her home address in Braehead Gardens, the Palace of Westminster or elsewhere.
She also admitted emailing police while she was on bail on January 4, this year, claiming there was a bomb in the Harrods department store in London, King's Cross station in London and at Edinburgh Airport.
Between then and January 17 she sent a white powder with a card marked with the word 'death' to the Levenmouth criminal investigation department at the police station in Methil.
Jackson admitted a fourth charge of sending a message to Fife Council on September 10, 2015, falsely claiming Susan Johnston was dead.
Pleas of not guilty to four other charges were previously accepted by the Crown.
Jackson appeared from custody at Kirkcaldy Sheriff Court on Thursday, having been remanded after her guilty pleas during a previous appearance last month.
For more, see Friday's Courier.