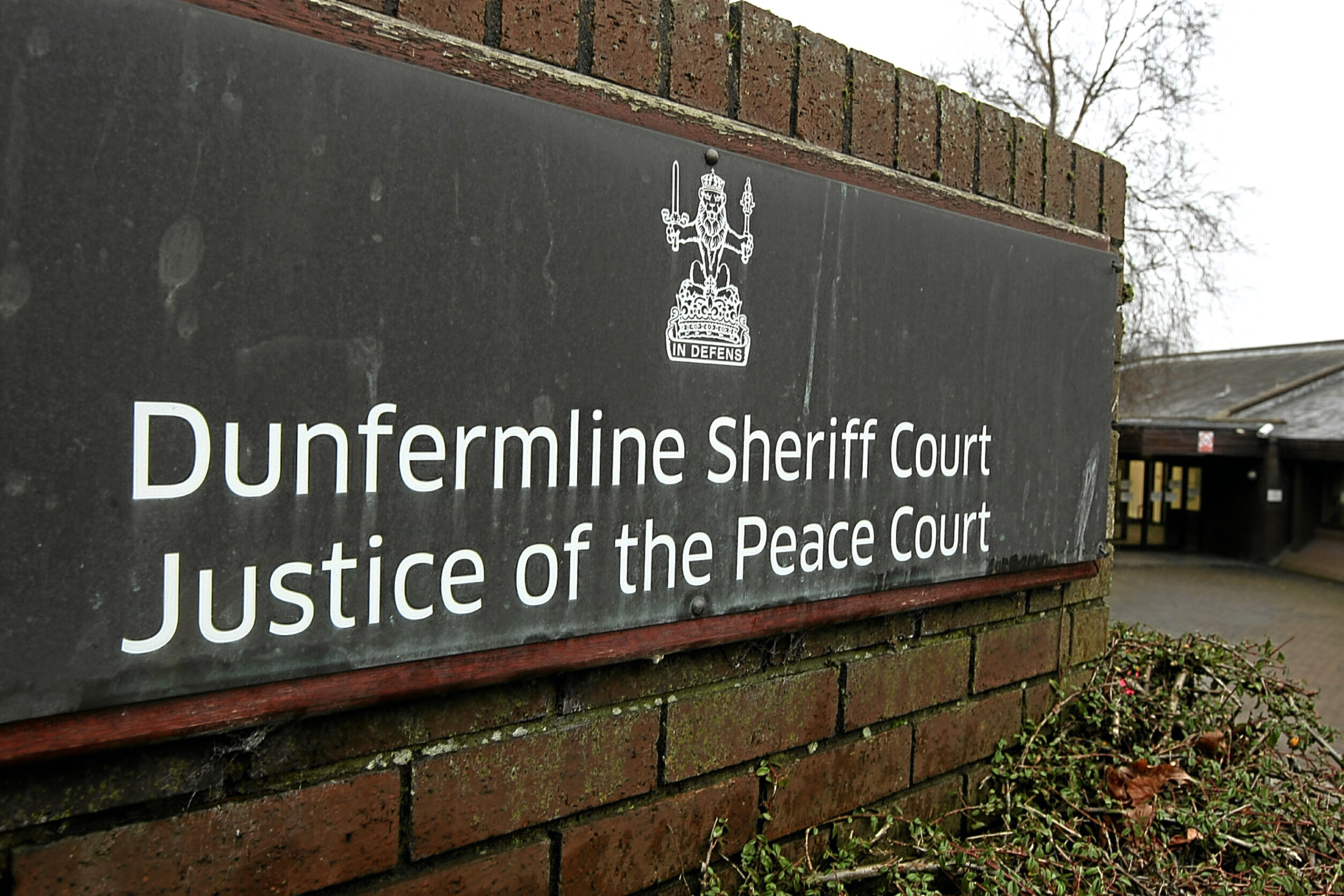 A Dunfermline pensioner was bitten and badly injured outside her home by a neighbour's dog which is so dangerous it has to be "handled like a lion" by experts.
James Thomson's "complete ignorance" about how to look after dogs led to it being dangerously out of control, a sheriff said.
Thomson admitted he would not take the dog out into the street or a park in case it attacked somebody. He only walked it around his garden and the communal area around his home.
The German Shepherd, called Rocco, had previously bitten a SSPCA inspector and since being taken into kennels has been highly aggressive and has bitten staff on several occasions.
It will now be destroyed because of the danger it poses.
Thomson, 52, of Bleachfield Court, was found guilty of being the dog's owner when, on September 29 outside his home, it was dangerously out of control and bit Mary Grainger, 77.
Mrs Grainger had to be taken to hospital for treatment for bite wounds and the court was shown photographs of the puncture marks and bruising.
She told the court she was putting rubbish in her bin when the dog attacked her.
She said after she was bitten, Thomson had come to her door and said: "You're not going to have my dog put down because of a scratch."
The witness went on: "The blood was running down my leg. I said, 'That's not a scratch'. I took my husband's arm and shut the door."
SSPCA inspector Sarah Gregory, 35, told the court of an occasion when she was bitten by the same dog, in July 2015 at Thomson's previous home in Fernie Place, Dunfermline.
The dog "became more vocal, an aggressive sort of bark and was staring straight at me" before it jumped up and bit on the arm of her jacket, she told the court,
"It lunged up and bit on my sleeve. It leapt up in a bear hug fashion, took hold of my jacket and bit down on my arm.
The thickness of her protective sleeve prevented injury.
Thomson accused Mrs Grainger of making up the story and said his dog had only jumped up on her and claimed the injury photos were fakes.
He described Rocco as being "not stranger-friendly" after being trapped in a house fire at their previous home.
He had moved to Bleachfield Court last year and claimed Mrs Grainger "would always be at the back door shouting abuse at me".
He said on the day of the incident he had Rocco on an extension lead in the back garden.
"I was pulled over and the lead snapped. The dog was jumping about, happy and excited. I didn't see him bite her."
Thomson also claimed the SSPCA officer had not been bitten.
Depute fiscal Alex Piper moved for a destruction order for the dog and read a report from a member of staff at the kennels where the dog is currently housed.
It revealed employees have been attacked several times and the dog has to be moved around using poles.
"She says he has to be handled like a lion," said Ms Piper.
"She says that she would never release this dog back into the public again."
Sheriff Craig McSherry said, "This is because of Mr Thomson's complete ignorance. There is no hope for this dog now."
He said "with great reluctance" he would order the dog's destruction. Thomson will be sentenced on June 21.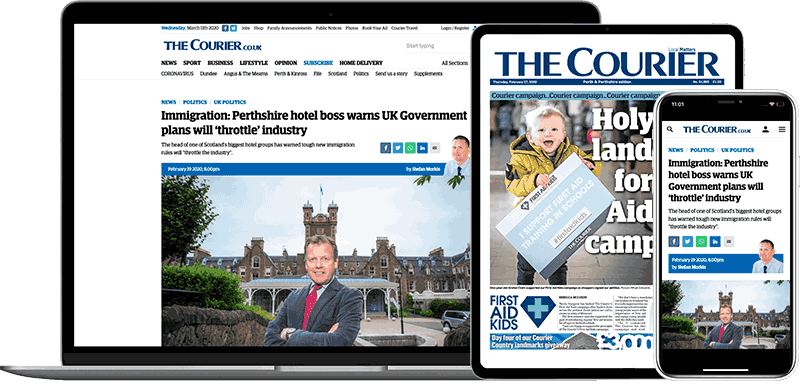 Help support quality local journalism … become a digital subscriber to The Courier
For as little as £5.99 a month you can access all of our content, including Premium articles.
Subscribe