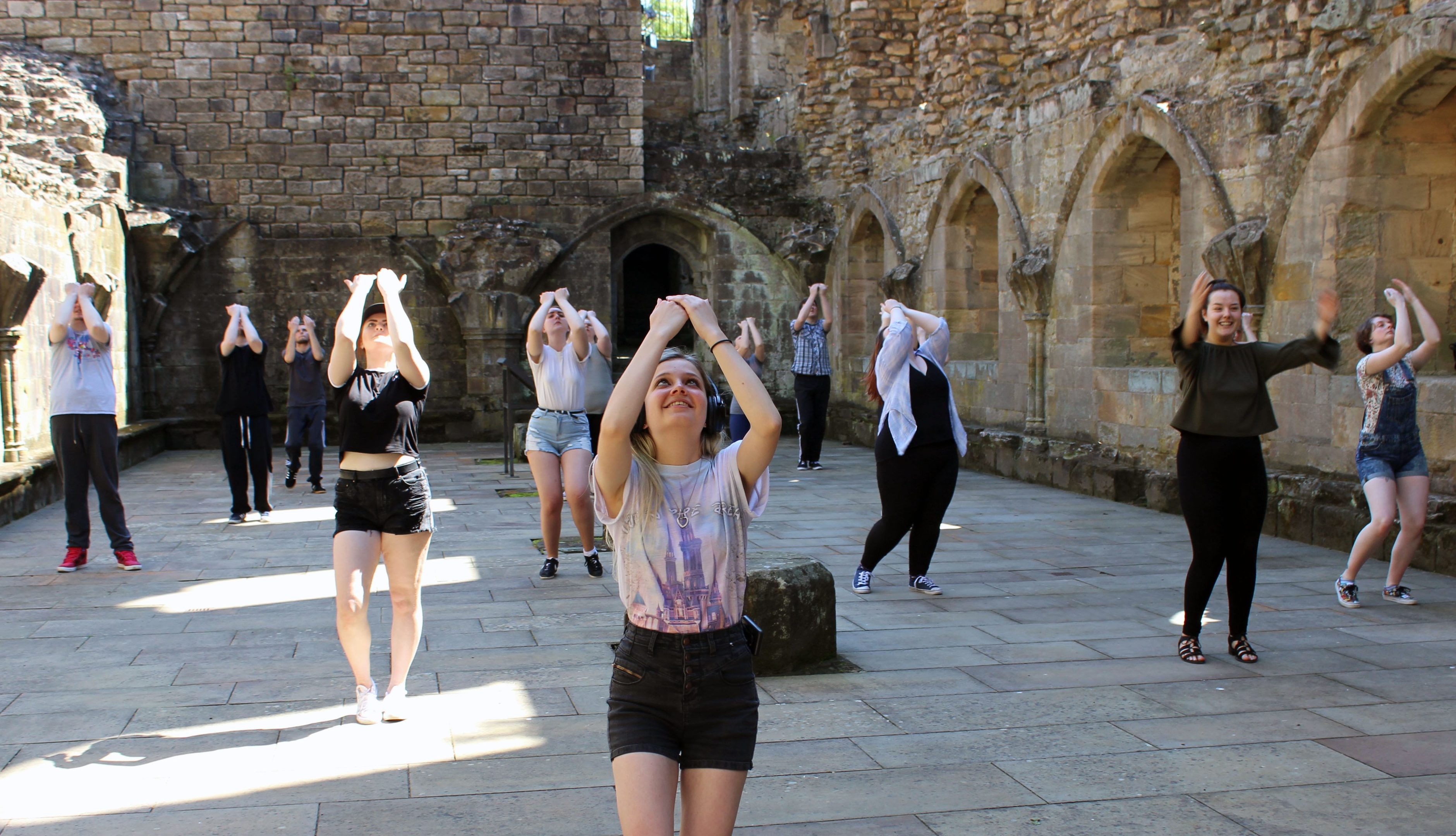 A new theatrical work, inspired by Shakespeare's Macbeth and taking place at Dunfermline Abbey, is being launched by Fife College.
Thanks to community funding of £3,376 from Carnegie Dunfermline Trust and permission from Dunfermline Abbey and Historic Environment Scotland, the performance Heard No More – one of the first of its kind to take place in Scotland – will use 3D-style recording techniques and drama to create a unique performance.
It has been created thanks the college's performing arts and sound production departments.
On arrival, audience members will be given headphones and will be guided through the historic abbey and grounds in small groups to experience a theatre performance like no other.
What they will see and hear is being dubbed "surreal and provocative", where past and present worlds merge into one and where the listener may become an innocent bystander or witness to gruesome events.
Head of creative industries Dougi McMillan said: "This is a fantastic opportunity for our students to showcase their skills against a backdrop of one of the most historic landmarks in our country.
"This performance has been a culmination of a great deal of creativity and hard work by our sound production and acting and performance students and we are delighted that the Carnegie Dunfermline Trust recognises the value of a production like this by awarding us a grant.
"The Abbey and grounds are precious historical monuments and so we are grateful to Dunfermline Abbey and to Historic Environment Scotland for their permission and access to the area.
"Our two groups of students are enjoying working together and have benefited from the project which alongside boosting their skills will be great for their CVs as they move on to further study or in to the world of work."
Jane Livingstone, the creative arts convener at Carnegie Dunfermline Trust, said it was delighted to be supporting the students.
"In addition to creating an exciting event for audiences, the students are connecting the community to this important historic site.
"The trustees are particularly pleased that local secondary schools have been invited to attend special school performances."
School performances will take place on June 7 and 8 with public performances on June 9 and 10.
Access is by ticket only and to book contact fifecollegedrama@gmail.com