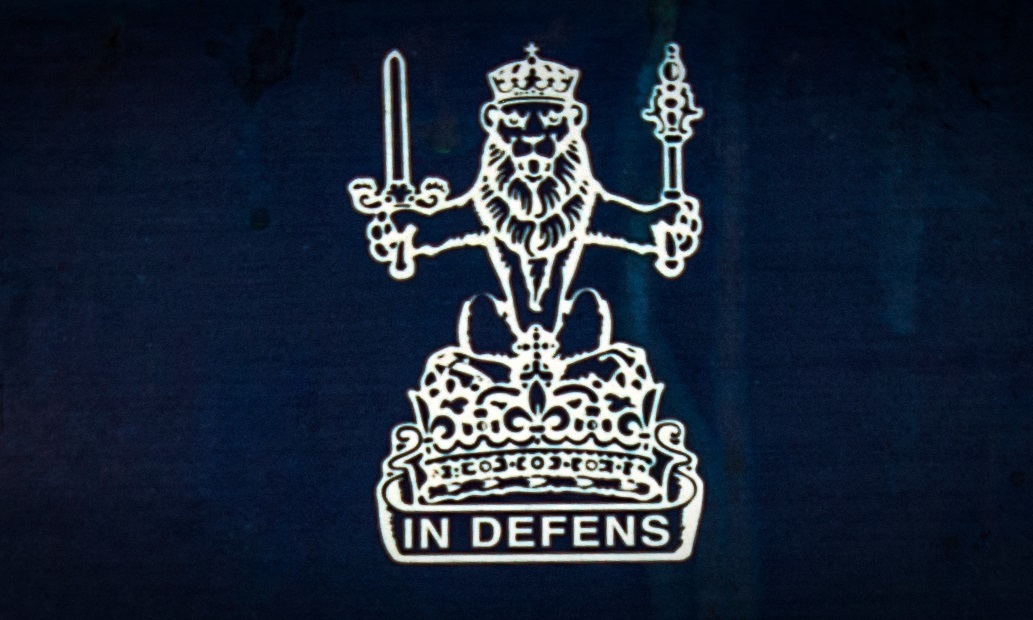 A Fife man accused of murdering his sister has claimed his sibling threatened to "cut the face off" him.
Charles Gordon, 52, has denied murdering Ms Bowe, 50, by putting a dressing gown around her neck, compressing it and placing a bag over her head at her home in Bobby Jones Place on September 17 last year.
Gordon had also been charged with sexually assaulting Ms Bowe and threatening detectives, but those two charges were withdrawn by the Crown on Thursday – leaving only the murder allegation.
Under questioning from defence solicitor Iain Paterson at the High Court in Glasgow, Gordon said he had been staying with his sister on September 17 and had started drinking with her in the flat at around teatime.
He said Ms Bowe became angry because he refused to go and "score" cannabis from her drug dealer.
"She went from jovial, listening to music, to being p****d off angry," he said.
"That day she was a ball of anger, fury."
As the evening progressed, that anger continued and Gordon claimed his sister started stripping her clothes off and threatened him with rape.
Gordon told the court she had said: "I'm going to get you 18 years in the jail dafty for rape."
Gordon recalled: "I wasn't as blootered as my sister was but I felt I had a drink in me.
"I laughed about what she had said. I was more confused than anything and couldn't quite believe it. It was a bit bewildering."
Gordon then told the court: "I said to her: 'You are acting like a retard'."
At that point, Gordon said Ms Bowe threatened to get a knife and "cut the face off" him.
Gordon said he then grabbed his sister by the throat with his left hand.
"She started flailing at me, with anger in her face," he added.
"She tried to throw punches at me, spouting, growling at me. I kept hold of her until she hit the floor."
Gordon said he sat down for a minute "probably in disbelief", and checked that his sister wasn't "kidding on".
He said he wiped blood off her mouth with a plastic bag.
Mr Paterson asked: "Why did you take hold of her?"
Gordon replied: "To make sure I kept my face on my head, basically. I acted instinctively."
Asked how he felt about what had happened, Gordon added: "I love all my family. Yeah they are hard work but they are my family and I love them.
"I didn't want her dead. I still don't want her dead but what happened happened.
"At the moment I'm attending bereavement counselling for the first time in my life. I won't be able to deal with the grief until I get this day over.
"I want my sister alive – I'd love it if my sister was standing beside me right now."
Gordon added that he had to charge his phone before calling 999.
He noted: "With hindsight, I wish I had asked for an ambulance first when I made the phone call to police because a bit of time was wasted I suppose."
Advocate depute Iain McSporran dismissed Gordon's story, questioning why Gordon had not mentioned his sister's threats to the 999 call operator.
Gordon said he had been given advice as a teenager not to tell the police anything and remain silent, but Mr McSporran said: "You didn't stay silent. The explanation you gave at the time was that she had been a cheeky b*****d. Why did you give that explanation?"
Gordon replied: "It was a remark, not an explanation."
Asked how he felt seeing his sister lying on the floor, Gordon said: "Hurt, confused, sad.
"I love my sister, I still do.
"Out of all my family, Elizabeth was the one I got on with the best."
Mr McSporran accused Gordon of making up a "vile and disgusting lie" to explain his sister being half naked.
The advocate depute added that Gordon's explanation he used the plastic bag to wipe his sister's mouth was "preposterous".
"As she was trying to save her life by grabbing the bag and pulling it off her head, that would explain it being in pieces?" Mr McSporran continued.
"The fact I never put it on her head, she didn't have to rip it off. I ripped it," Gordon responded.
Evidence from forensic pathologist Dr David Sadler, who carried out an autopsy on Ms Bowe, revealed that her cause of death was recorded as mechanical asphyxia "most likely caused by manual strangulation".
Dr Sadler said there was the presence of tiny pinpoint haemorrhages on the skin of her face and on the eyelids, what he described as a "common feature" of neck compression.
She also had bruising to her face and neck and cuts on the inside of her lips, again consistent with forcible pressure.
Dr Sadler added she had what appeared to be fingernail abrasions on her right cheek, although he could not be clear who caused those.
The court has previously heard how Gordon telephoned police to tell them he thought he had killed his sister and waited in the flat for officers and paramedics to arrive.
Emergency services found Gordon calmly smoking a cigarette while his sister lay motionless on the ground about two feet away.
Ms Bowe subsequently died three days later.
The trial before judge John Morris continues.