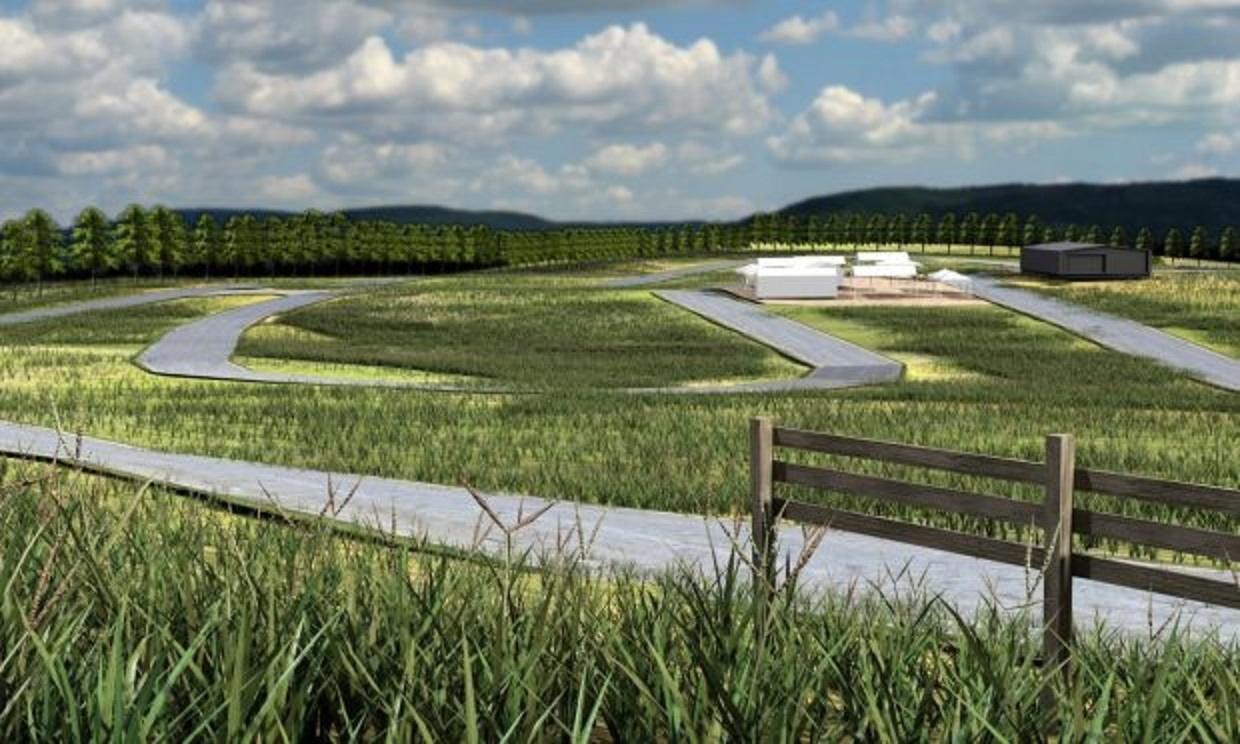 A spoke could be put in the wheel of plans for a pioneering closed loop cycling circuit in Fife amid concerns about spiralling costs.
The much-mooted Fife Cycle Park, which is due to be sited  between Lochgelly High School and Glencraig, would be the first facility of its kind in Scotland and will allow a full range of cycling activities in a traffic-free environment all year round.
But The Courier understands councillors will be asked to consider suspending the project for a full re-examination of costs and benefits to be carried out.
Conservative councillors Dave Dempsey and Linda Holt have lodged a motion for this week's full Fife Council meeting calling on elected members to put the scheme on hold, citing escalated costs and continued public concern.
They say the estimated price tag has soared from an initial £1 million in 2013 to more than £2.4 million – and believe the project has been poorly managed.
Some local residents have also criticised its lack of local consultation which, they claim, has neglected local needs in favour of demands from national cycling organisations.
Community campaigner James Glen described local support for the project as "non-existent" and called for it to be shelved.
"The business case has never been critically evaluated because business cases are not deemed relevant in determining planning applications," he said.
"It's crucial because Fife Council intends the facility to be self-supporting. If the business case doesn't stack up, it may well end up with a white elephant it has to bail out.
"It may also have to charge high entrance prices, putting it out of the reach of local people who come from some of Fife's most deprived communities.
"Residents in Lochgelly and Benarty remain unconvinced about the economic benefits of the development for their towns.
"They are also angry that Fife Council is happily covering out-of-control costs of millions when it claimed to have no money to build a fit-for-purpose visitor centre next door at the Meedies (Lochore Meadows), a proven attraction for over a million visitors a year.
"This looks like another bloated trophy project which won't deliver on time or within budget and which local communities will get precious little out of.
"After the Meedies debacle, here is an opportunity for the new administration at Fife Council to work with residents and not against them as the previous administration did."
The Conservative motion on Thursday is likely to be the first real test of the new SNP/Labour administration at Fife Council, and is expected to be the subject of some heated debate.
The project received the backing of the previous Labour administration, with former councillor Mark Hood calling on the community to embrace the "exciting" proposal.
He has long been supportive and said the council anticipated the circuit would cover its operating costs and even generate a surplus.
"Studies show that for every £1 invested in sport and physical activity, it saves around £3.20 in future health costs so this really would be a spend to save initiative," he stressed.